Create Your Website in Three Steps
1. Choose the Name of Your Website
Choose Your Website's Name
Free Domain
We offer Shared Web Hosting plans and Semi-Dedicated Hosting plans that come with a FREE Domain for 1 year or with a FREE Domain for Life! With these packages, you do not need to worry about paying for your domains as long as you renew your hosting plan with us.
You can choose web hosting plan with a .COM, .NET, .ORG, .BIZ, .INFO or .US. free domain.
2. Choose the Most Suitable Hosting Service
Free Hosting
Getting Free web hosting is the perfect solution for your first website. You can use our hosting platform to install WordPress, Joomla, or to learn the basics of HTML, CSS, JavaScript, and PHP. You can, of course, use our free hosting service to create a personal blog. The best part of our free service is that you can use it forever.
Shared Hosting
If you are ready to create your own website, to start a small business, a business card website or you are looking for a way to show off your project portfolios, our shared hosting is the right solution for you. ZETTAHOST.com is offering the opportunity to start with a smaller plan and to upgrade whenever you feel ready.
Semi-Dedicated Hosting
Our Semi-Dedicated hosting plans are for massive projects. Websites that are expecting a large amount of traffic or already have reached such level, sites with a lot of pages, and functionalities. A Semi-Dedicated hosting plan is the best hosting solution for an online shop – both local and global.
Virtual Servers
The virtual servers are for those that feel the need for more control over their hosting environment. While our company manages the shared hosting, when it comes to a Virtual Server, you have the freedom to use the whole server space, along with all of its resources. The virtual server(VPS), also known as Cloud Server, is entirely dedicated to your needs.
WordPress Hosting
WordPress is the most famous and installed content management system (CMS) in the world. That's because the system gives the users an environment that makes website's creation easy. By using WordPress, everyone can create a personal blog or any other type of website. The WordPress hosting service of ZETTAHOST.com is, in its essence, a shared hosting, that is optimized to support WordPress. The WordPress hosting service we've created for those of you that are about to create their websites using WordPress.
Free Reseller Hosting
For those of you that are more entrepreneurially oriented, ZETTAHOST.com offers a free reseller hosting platform. With our hosting reseller program, you can start building your own hosting brand within minutes. The service is absolutely free. Not only that, but it is also easy, effortless, and doesn't require technical skills. With our turnkey ready web hosting templates, your own hosting company can be up and running in the next hour.
3. Choose a Website Builder
By using our hosting services, you'll have a great variety of website building solutions. 
Zacky Website Builder
Creating a website with Zacky Website Builder is straightforward and quick.
You can create a great website, via the intuitive visual builder. You won't need any coding skills to create the website of your dreams. 
Content Management Systems (CMS)
With our in-house developed tool – Zacky Installer – installing a content management system is instant. By using a CMS, like WordPress, Joomla, or Grav, building your website or blog will be easy, quick, and pleasant. 
Joomla is a content management system loved by an entire generation.
Grav, on the other hand, is a comfortable website building solution for beginners as well as for those who has been creating websites for years.
WordPress is the most preferred content management system in the world. It is the CMS that big companies like National Geographic, The New York Times, and a lot more are counting on.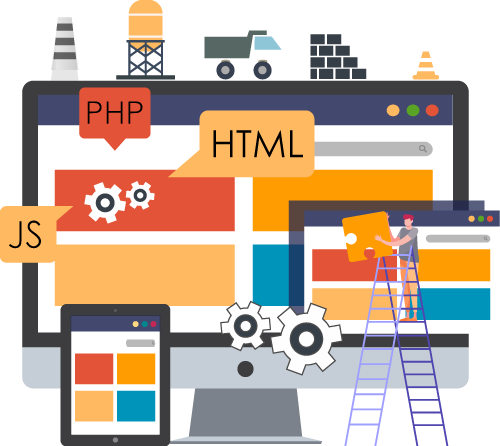 No Ads
The free hosting service that ZETTAHOST.com offers is genuinely free. Your website(s) are all yours, and we'll never place any ads on them.

Professional Email
To be able to communicate with clients and partners, with our free hosting, you'll have the opportunity to create an email of the type name@mywebsite.com

Host One Domain for Free
If you already have a TLD (.com. .org, .net, etc.) or any other type of domain, you can use it with our free web hosting service.

Disk Space
With our Zetta Free plan, you'll get 1GB of Disk Space. This storage is more than enough for one website.

High-Speed Performance
The visitors of your website will never know that you are using free hosting service. Your pages will load fast and easy, thanks to our powerful servers, located in Kiel, Germany.

Technical Support
We are always online. You can always count on quality technical support service, even in 2 after midnight. Contact us at any time.
ZETTAHOST.com is a hosting company with more than 10 years of experience in the industry. In these years we've managed to proof our expertise and to build traditions in the web hosting business. As one of the pioneers of the truly free web hosting, we've abide by the quality of our services, and we promise to you:





30-day Money-Back Guarantee**
* A few of our web hosting plans allow you to register a free forever TLD domain (.com, .org, .eu).
**We will refund your hosting service fee. When you register a domain, you will retain your rights to it without being refunded.

Are You Ready to Create Your Website?