Get Web Hosting with Unlimited Bandwidth
Zetta Free
1000 MB Disk Space
5 GB Monthly Traffic
1 Hosted Domain
3 Subdomains
1 MySQL Database
PHP 7, Perl
24/7 Technical Support
Recommended
Zetta Personal
Unlimited Disk Space
Unlimited Мonthly Тraffic
2 Hosted Domains
5 Subdomains
1 FREE Domain for

1 year

7 MySQL Databases
PHP 7, Perl, ASP.NET
30 day money-back guarantee
24/7 Technical Support
Zetta Business
Unlimited Disk Space
Unlimited Мonthly Тraffic
Unlimited Hosted Domains
Unlimited Subdomains
Unlimited MySQL Databases
PHP 7, Perl, ASP.NET
1 FREE 

Forever

Domain
30 day money-back guarantee
24/7 Technical Support
What Is WordPress Hosting
As it grew more and more popular, WordPress became, more or less, the standard way to create a website. 
This made it necessary for a new and better hosting service to be created.  A hosting service dedicated to running this CMS specifically. 
In fact, this is exactly what the WordPress hosting service is. A web hosting platform crafted so each and every website based on the CMS will run faster, load quicker, and overall perform better.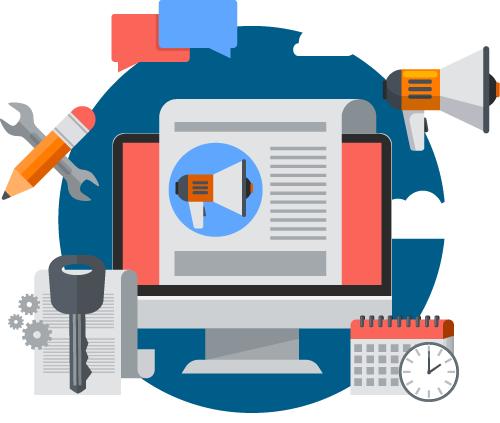 Choose Your Website's Name
Free Domain
We offer Shared Web Hosting plans and Semi-Dedicated Hosting plans that come with a FREE Domain for 1 year or with a FREE Domain for Life! With these packages, you do not need to worry about paying for your domains as long as you renew your hosting plan with us.
You can choose web hosting plan with a .COM, .NET, .ORG, .BIZ, .INFO or .US. free domain.
How to Create a WordPress Website
1. Create Your WordPress Hosting Account
First things first. To create any website, you ought to have a hosting account. If you've decided to create your site with WordPress, we would highly encourage you to do so, using WordPress Hosting.
2. Install WordPress
After you've created a WordPress Hosting account, you can install the CMS. This is a fairly straightforward and fast process. By using the Zacky Installer, you can add plugins that will be pre-installed on your website.
To create your website, you need not only hosting but a domain name as well.  Thus, ZETTAHOST.com offers free domain names with a number of our hosting plans.
3. Enjoy Your New Website
Tune-up your website according to your preferences and enjoy your newly created WordPress website.
ZETTAHOST.com is a hosting company with more than 10 years of experience in the industry. In these years we've managed to proof our expertise and to build traditions in the web hosting business. As one of the pioneers of the truly free web hosting, we've abide by the quality of our services, and we promise to you:





30-day Money-Back Guarantee**
* A few of our web hosting plans allow you to register a free forever TLD domain (.com, .org, .eu).
**We will refund your hosting service fee. When you register a domain, you will retain your rights to it without being refunded.

WordPress Hosting in a Glance

Easy Software Installer
Install WordPress or your favorite CMS quick and easy with our Zacky Installer. You only need a few clicks.

Intuitive Control Panel
You can easily control all available resources of your hosting account.

Shared SSL Certificate
The shared SSL Certificate is the perfect solution to protect the admin panel of your WordPress website.

Professional Email
To be able to communicate with clients and partners, with our WordPress hosting, you'll have the opportunity to create an email of the type name@mywebsite.com

Security & Reliability
Not only do we guarantee 99.9% uptime of our servers, but we make weekly backups, give you the opportunity to password protect specific directories, and offer spam and virus protection.

Ease of Access
You can upload or modify the files of your websites, using the method, most convenient to you. You can do so with FTP Client of your choosing, SSH, or the web-based in-house developed File Manager of ZETTAHOST.com.
What is WordPress?
WordPress is a content management system. It is, in fact, the system that took over the market. WordPress became so popular that we could easily call it a standard approach to website creation.
It allows people of every walk of life to create their own website, as it is versatile and easy to comprehend.
The CMS(Content Management System) offers a wide variety of already created themes and functionalities that we call plugins.
Our WordPress Hosting is a service that optimizes the resources on the servers, so WordPress based websites are loading as quickly as possible.
Can I Get a Free Domain?
If you choose the Zetta Business plan, you'll get a free domain for life. On the other hand, with the Zetta Personal Plan, you get a domain free for one year.
I already have a WordPress site, can I transfer to ZETTAHOST.com
Of course! All you have to do is to download your website's files and to upload them to your account at ZETTAHOST.com. If you needed, you can count on our technical support. 
Are You Ready to Create Your Website?