Sometimes a given plugin might well not be suitable for your needs. In these cases, deleting the plugin becomes a feasible option.
How to Delete WordPress Plugins?
The process is simple and straightforward.
First, go to Plugins->Installed Plugins via the WordPress Admin Panel: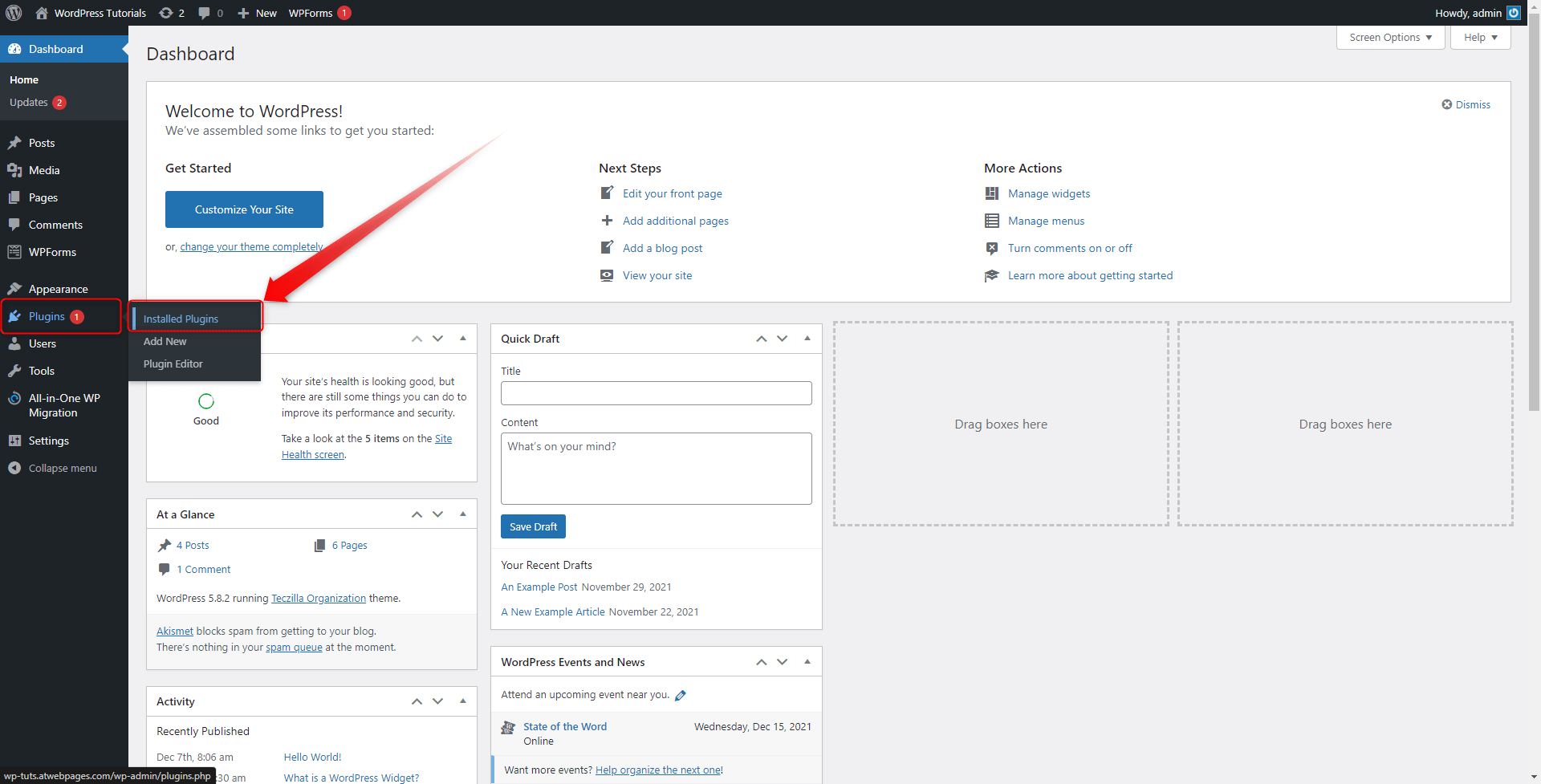 This will open your list with available plugins. Once you install a plugin, it will appear on this page: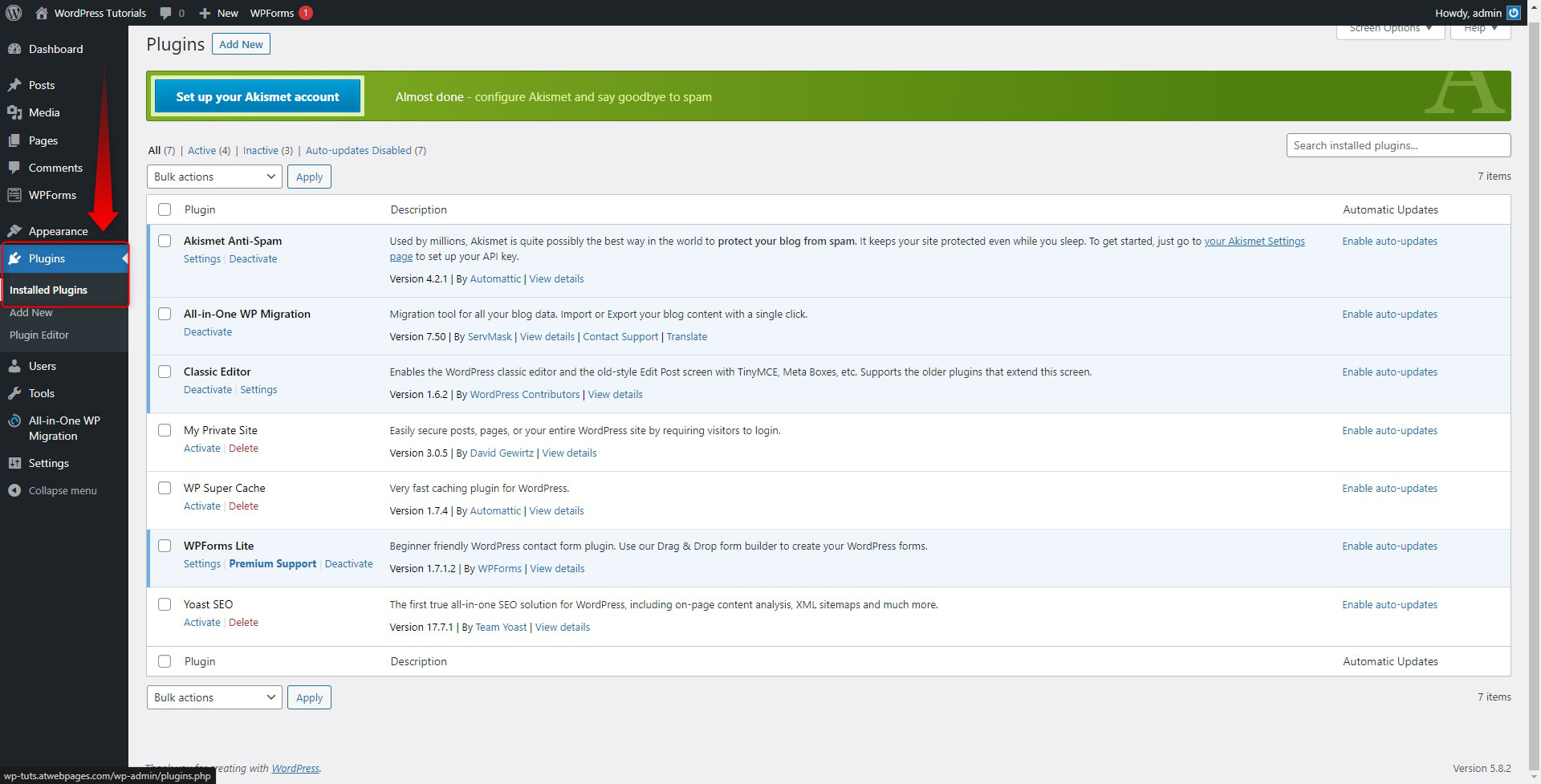 When you enter the page, hover your mouse cursor over any of the plugins' names and a menu with options will appear: Activate, Deactivate, Settings, and Delete.
Simply click on the red Delete button and the selected plugin will be deleted from your system: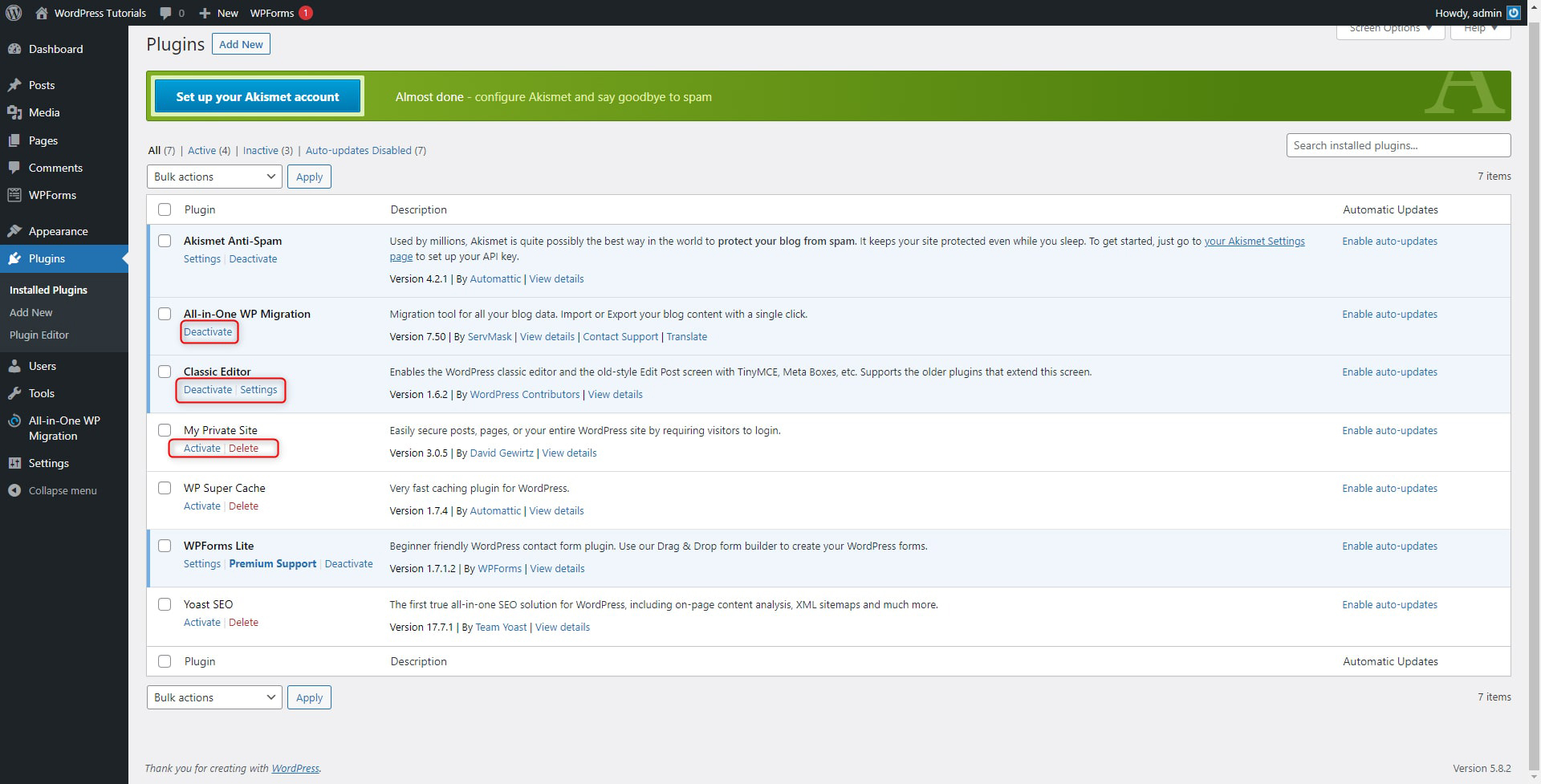 N.B! Keep in mind that once you confirm the deletion process, the deleted plugin will be permanently deleted from WordPress. If you wish to install it again, you should do so from the WordPress Plugins page.
Conclusion
Deleting unused WordPress plugins might well be the right step in improving your site's overall performance. The process is simple and only requires a few clicks. As a rule of thumb, you should regularly check your Plugins list and remove the ones that are no longer in use.
If you are new to WordPress or simply want to hone your skills with the platform, then do so with our WordPress guide! Learn everything there is about the platform and build beautiful and elegant websites.
Related: