Nowadays most people are familiar with what WordPress is. Probably the reason for its popularity is the fact that WordPress allows you to create a website with ease.
WordPress is open-source software that gives everyone the opportunity to create a website. Right now, more than 40% of the websites in the world are based on WordPress. To be more precise we are speaking about over 75 million sites that are using WordPress.
To put it simply, WordPress is an easy and flexible content management system (CMS). Which makes it the perfect solution for beginners. The benefits of using WordPress are numerous, and it is surprisingly easy to start using it.
Offer: Get Free Web Hosting With WordPress
In this article, we are going to introduce you to WordPress and explain what is all about. We will point at some of its benefits and see why is it so popular.
What is CMS?
CMS stands for ''content management system'' and it is a software that allows users to create, manage, and edit the content on a website through a user-friendly interface. The content in a CMS is typically stored in a database and displayed in a presentation layer based on a set of templates.
The CMS helps users to create a website without the need of having specific technical or design skills.
The content management system allows its users to enjoy the process of creating a website, while it handles the more difficult tasks for them.
Except for WordPress, there are other popular CMS platforms. Some of them are Joomla, Drupal,  Magento, etc.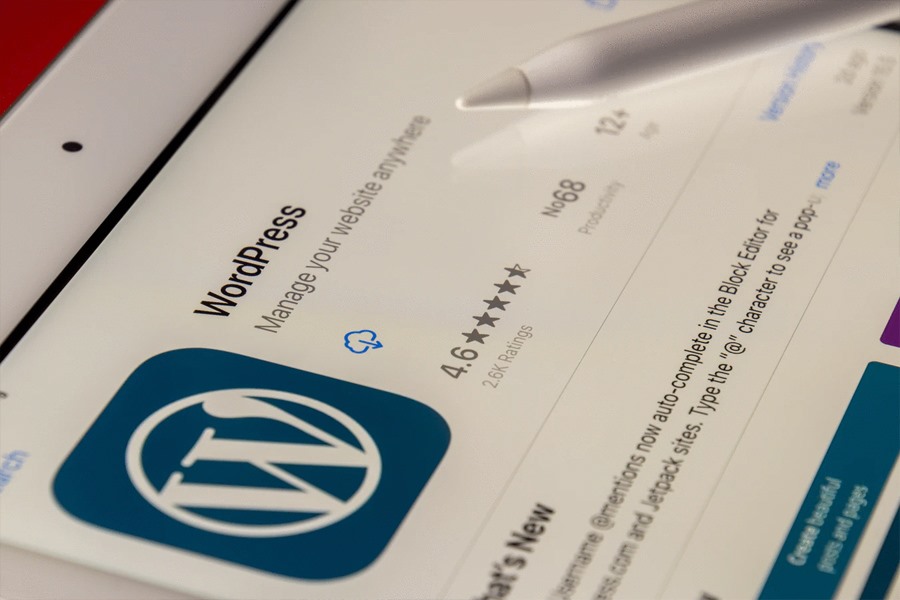 Why is WordPress so Popular?
After finding out the huge number of users WordPress has, you may wonder, why is it so popular.
The reason for WordPress's worldwide recognition is the fact that it is free and makes it easy to create any kind of website.  Which includes an e-commerce store, blog, portfolio, educational website, etc.
WordPress is much easier to use and more secure in comparison to other platforms. It features thousands of free plugins, themes, widgets, and other tools, which are at the core of WordPress's flexibility and functionality. All of those features can be customized to suit the needs of individual users.
What Kind of Websites You Can Create With WordPress?
As we mentioned above, WordPress allows you to create any kind of website. Those can be a blog, business website, portfolio, forum, eCommerce store, etc. Pretty much anything.
WordPress is extremely flexible and it is giving you a lot of opportunities for customization and control over the functionality and the design of your website.
In a word,  you have the freedom to create a website without any limitations. With our free hosting service and using WordPress, you can create your website absolutely free of charge.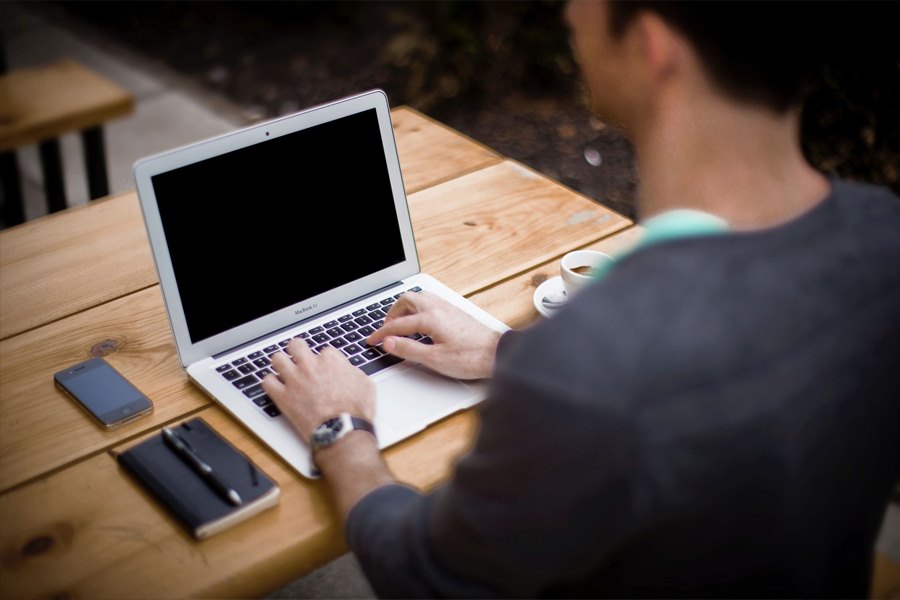 What is a WordPress Theme?
A WordPress theme is a design template that impacts the feel and the look of your website. It changes the color scheme, layout, and style elements. Sometimes a theme can even add new features to the dashboard.
Every WordPress-based site needs to have a theme installed and activated. The templates, most of which, are accessible via the dashboard, are highly customizable.
Many of the themes in WordPress are created with a purpose. That can be to match a specific industry. Whether it is cooking, fitness, photography, or technology.
What is a WordPress Plugin?
A plugin is a piece of software that adds or extends a currently existing functionality. WordPress plugins are written in the PHP programming language and are integrated into the CMS.
A contact form on a website is a great example of a plugin. You can install and activate such functionality if you want your customers to write messages to you through your website. You will receive those messages in your email with the contact of your customers.
Any other kind of functionality for your website can be added with the installation of the right plugin.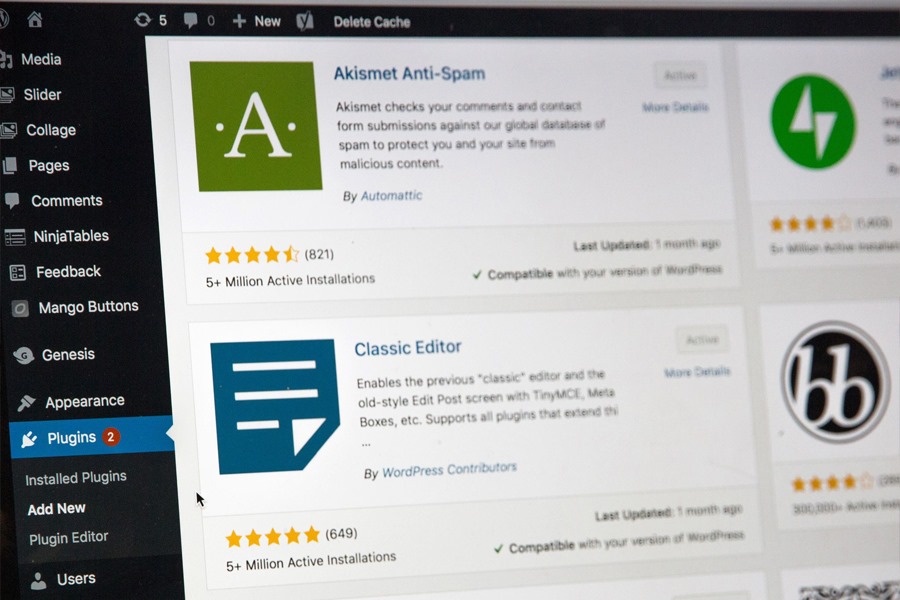 Every WordPress plugin you install on your website is saved in your WordPress database. You can activate and deactivate them as many times as you want.
What is a WordPress Post?
As some of you may already know WordPress first started as a blogging platform. ''Post'' is a word, part of the blogging terminology.
You can have as many posts as you want on your website. A WordPress post is any type of content that you upload. Those could be but are not limited to a blog article, image, or video.
Posts and pages are similar but they are different elements of a website's structure. It is very easy to get confused about which is which. The main difference between them is their functionality. While pages are meant for static content, posts serve the purpose of representing the content on a website that is expected to get updates. That is the dynamic content – blog posts, news, status updates, etc.
What is a WordPress Page?
In the beginning, WordPress was just a simple blogging tool that allowed users only to write and publish posts. Afterward, users developed a need for different post types that would allow them to differentiate dynamic from static content.
Posts and pages might seem similar, but they are completely different. WordPress pages are timeless and they allow users to publish static website content that is not listed in the blog archives. Unlike blog posts, you can't assign categories or tags to pages.
What is WordPress Category?

The categories in WordPress are meant to sort and group your content into different topics.
For example, a news website might have the following categories News, Opinion, Weather, and Sports.
In general, the categories are there to help you organize the content on the website. Keep in mind that sometimes a post can belong in different categories at the same time.

What is a WordPress Tag?
People often confuse categories and tags and think they are the same thing. Categories and tags are similar but not identical.
We already explained what categories are used for, in the following paragraph we will cover tags and theirs functions and hopefully, you will be able to distinguish them.
Similar to categories, WordPress tags are used to arrange the dynamic content of a website. Unlike categories, tags are more or less keyword base. That is to say that in order to use tags correctly you must identify the main subject of your article.
Let's say you have a web design blog. You've used categories to separate your content in the following topics:
In the category of prototyping, you've published one of a series of tutorials on creating a website prototype with Adobe XD. It is only natural, not to create a new category every time you mentioned a new software. Yet, if you have a number of articles that mentioned the same software again and again it will help your users a lot to group all of those articles in a certain manner. What are more those articles mentioning the same software might be in different categories. This is why we use WordPress tags.
WordPress tags are a more loose way of grouping content based not on the topic (i.e. the content of the article), but on key elements that the articles might share.

Summary
While WordPress started as a blogging tool, it has evolved throughout the years into a powerful website builder and a content management system (CMS). Creating a website with WordPress as your platform is one of the most budget-friendly solutions available. The best thing about WordPress is that is easy to use and you can create your website all by yourself without the need to hire anyone.
In this article, we've covered some of the key elements of  WordPress.  We assume that at the beginning this information might be confusing, but by following our WordPress tutorials, soon you will be able to create your own website.