Adding Instagram to WordPress means two different things:
In the following paragraphs, you will read how to do both.
How to Add Instagram to WordPress
How to Add an Instagram Post to WordPress
First, go to your Instagram profile and find the post you wish to include on your website, and click on the three dots at the top right corner: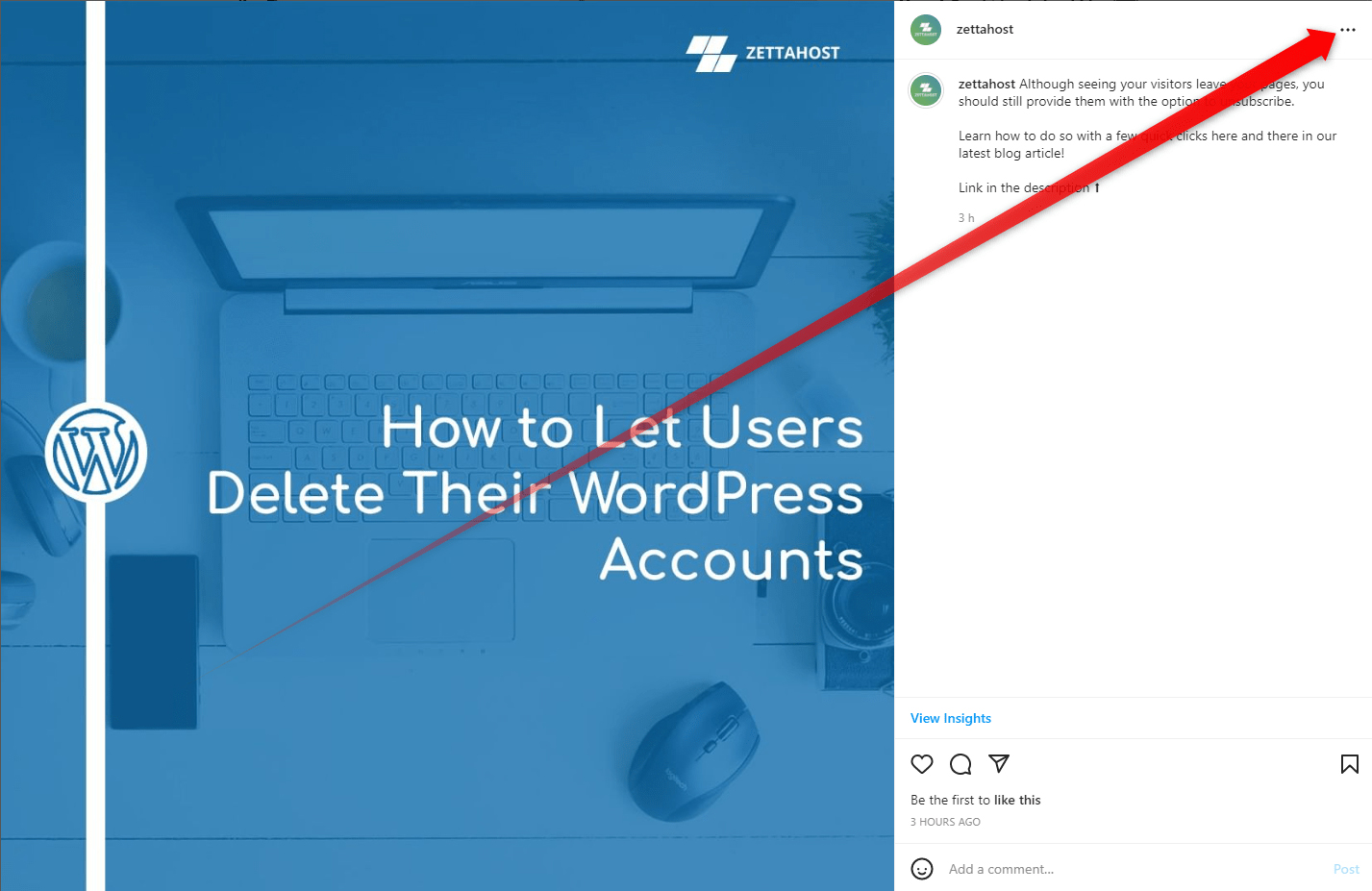 This will open a menu with different options. From there locate Embed and click it: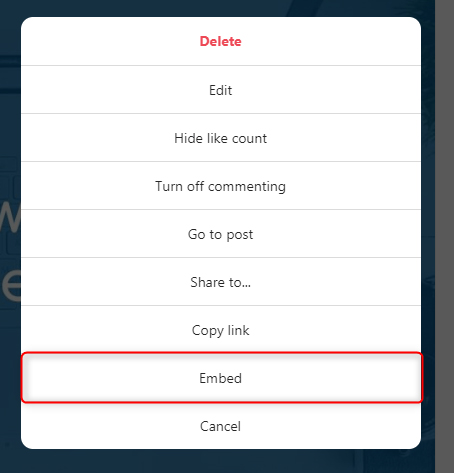 By clicking it, Instagram will generate unique code, which you will add to WordPress. To do so, click on the blue Copy Embed Code when the system has generated one: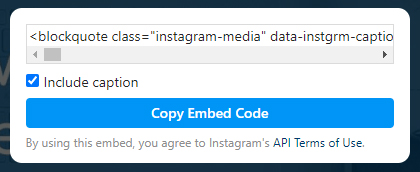 Then, open your WordPress dashboard and go to the page on which you will include the post. (for this demonstration, we will include the Instagram post on our Home Page, however, you can include it on whichever page and post you find feasible).
However, to be able to include the code, you should use the WordPress text editor. To access it, open the Edit Page/Post page and head towards the Text tab, located at the top right of the screen: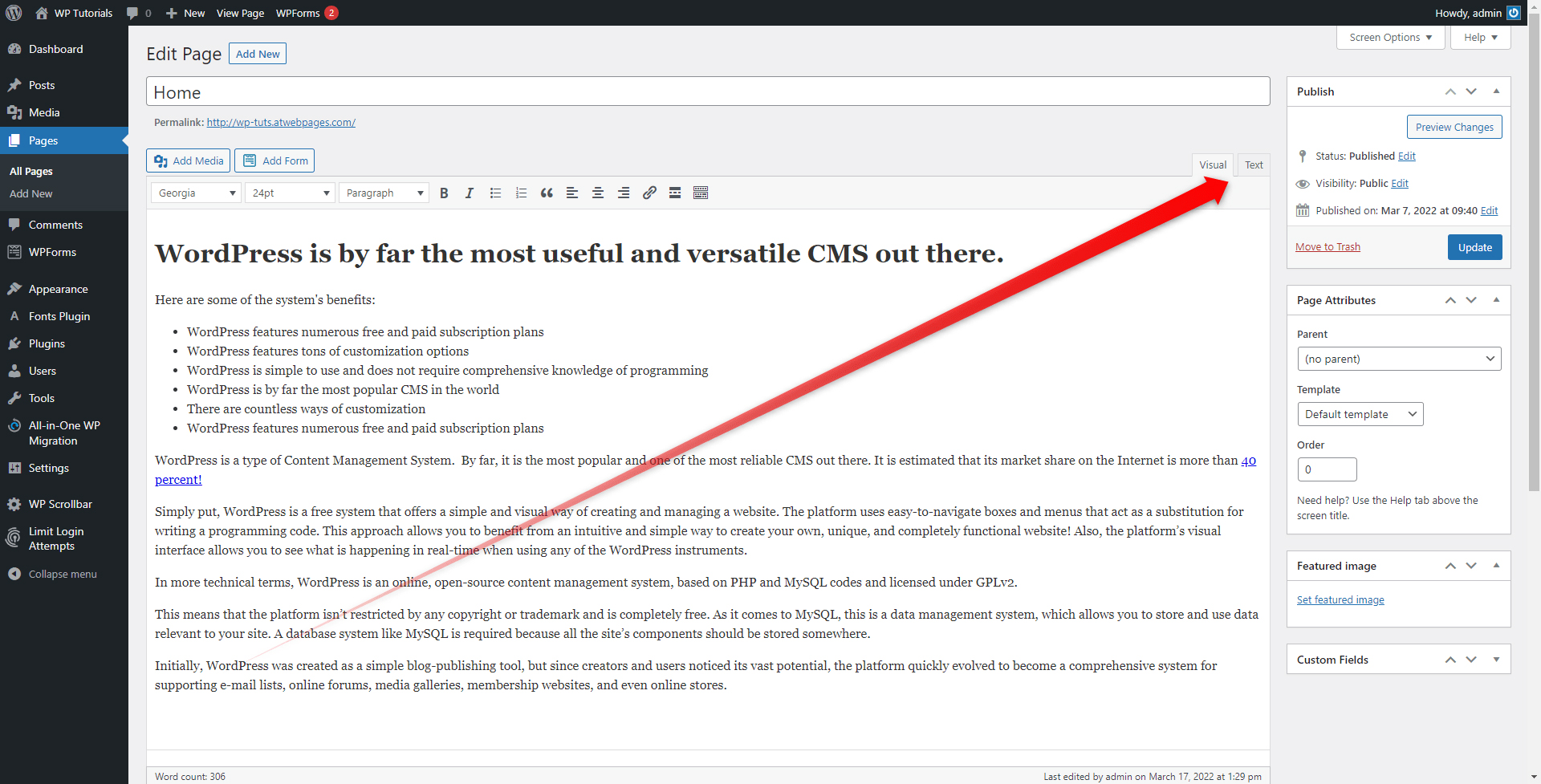 Now, select the exact place on which you wish to include the embedded post and paste the copied code there.
Keep in mind that this is a long string of symbols, which might look a bit daunting at first glance. However, you shouldn't be intimidated by the bulkiness of the piece: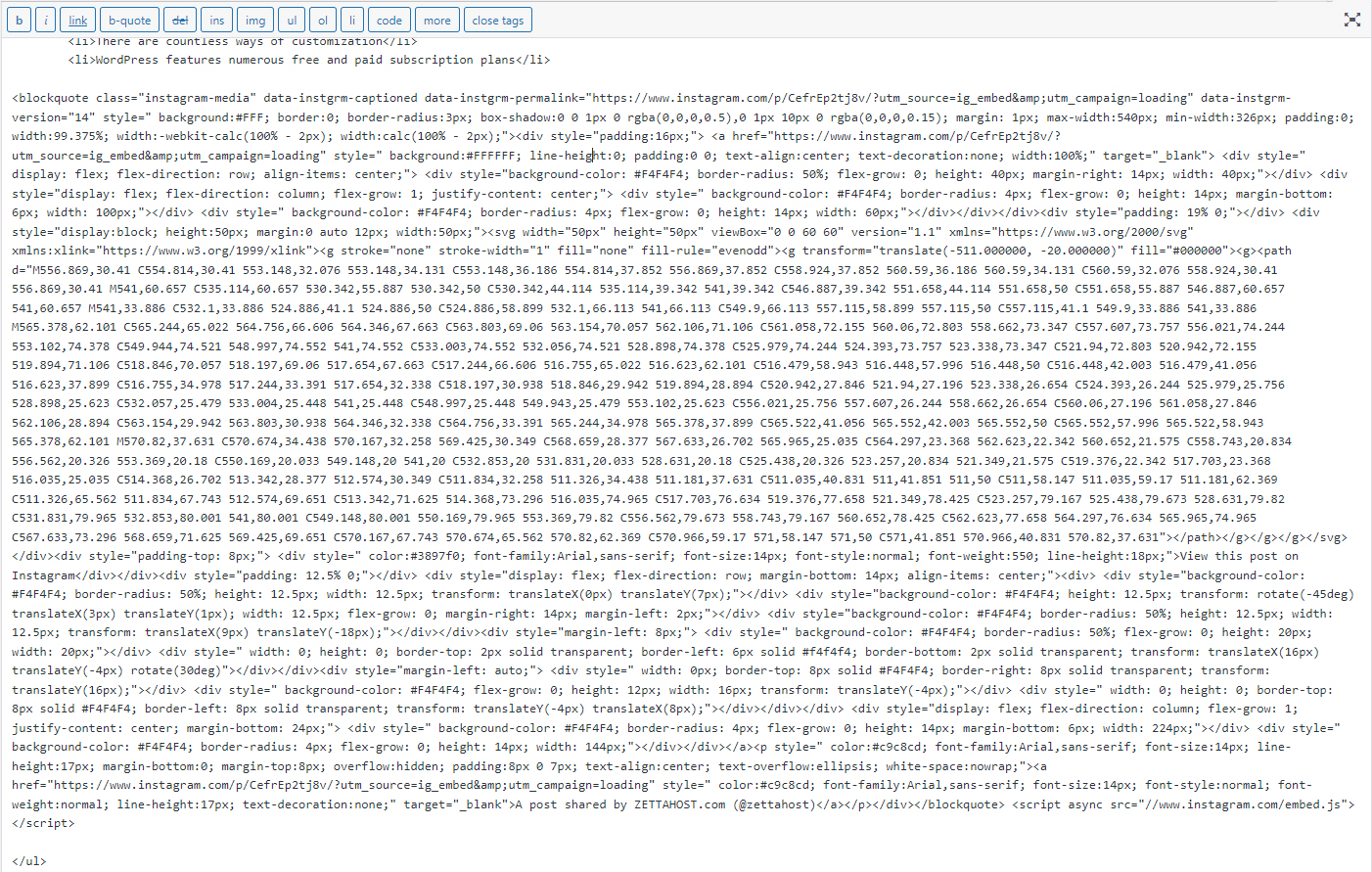 Then update the page and open it to see how it turned out to be: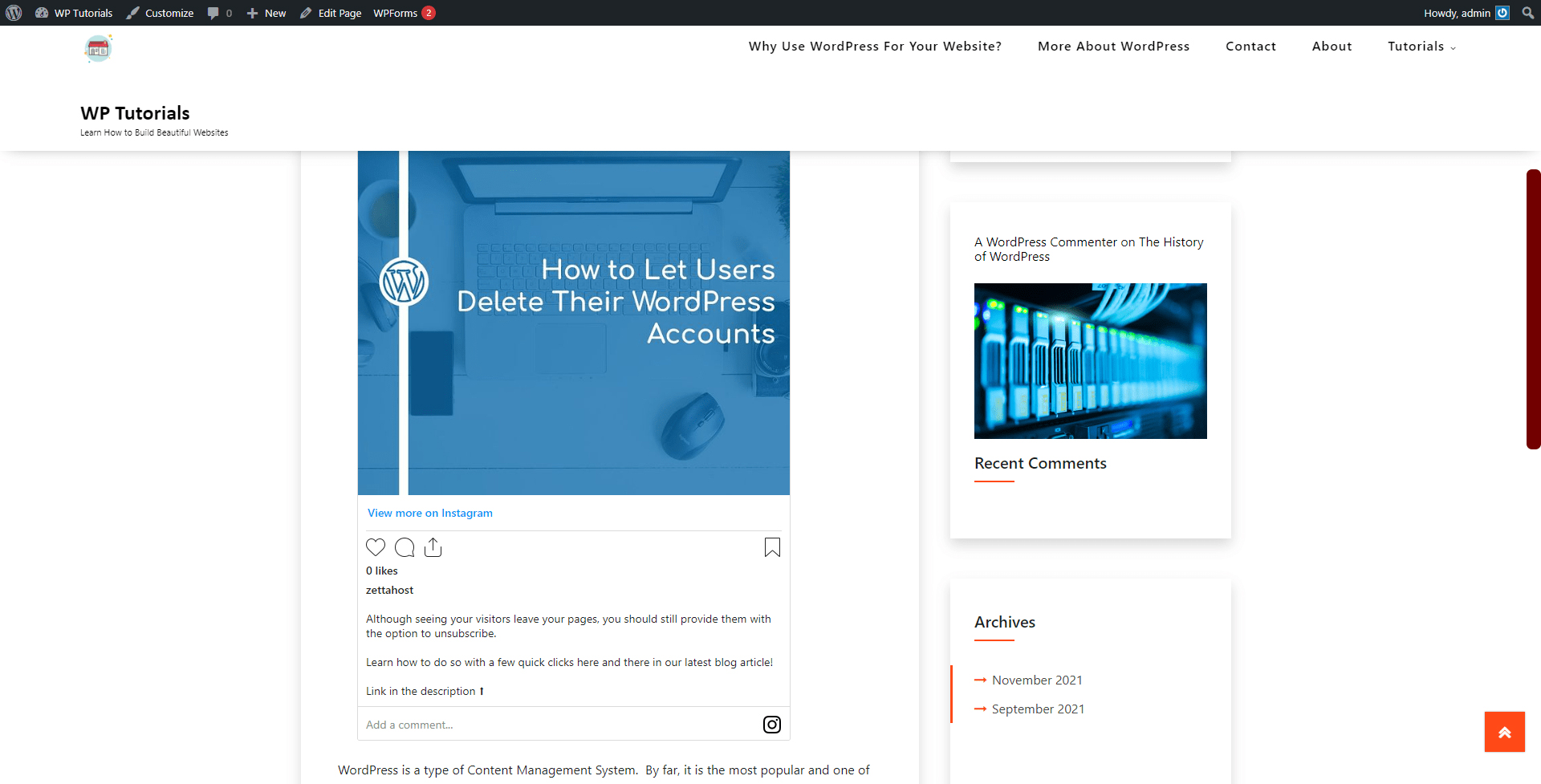 How to Add Your Instagram Feed in WordPress
To be able to include more than a single Instagram post on your WordPress pages, you should use a plugin.
There are plenty of handy ones, and for this demonstration, we will use Smash Baloon Social Photo Feed:

This plugin comes with an intuitive interface and will guide you through the setup: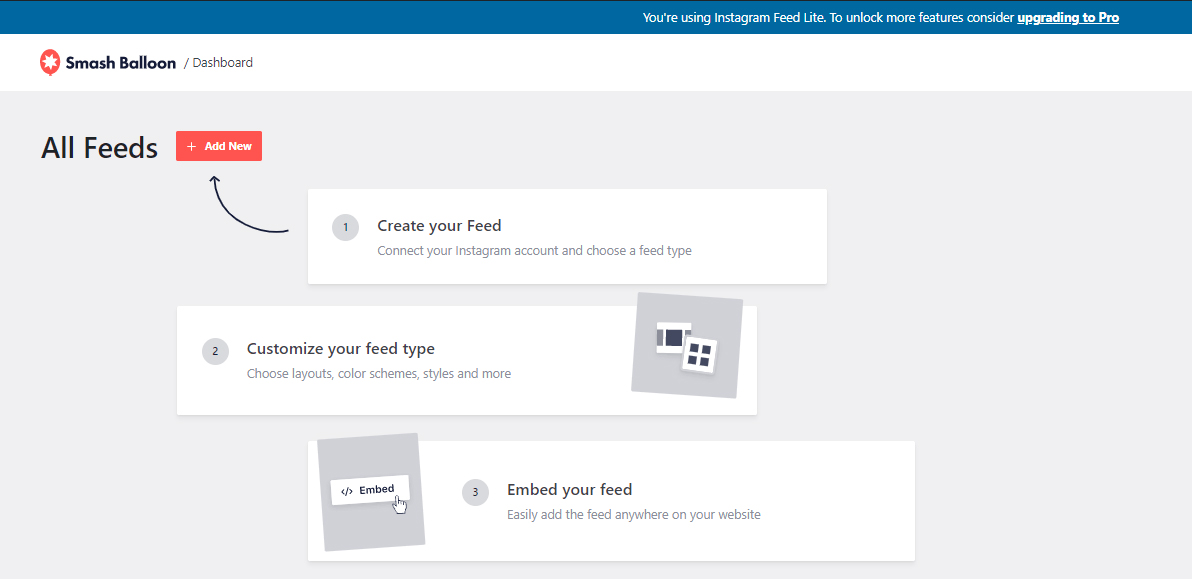 Follow the steps, connect with your Instagram account and publish your feed among your pages.
Conclusion
Adding Instagram to WordPress is a great way to enhance your users' engagement and increase conversion rates. Also, by doing so, you can redirect your site's traffic to your Instagram page, and vice versa. Either way, the benefits of embedding social media channels to your pages are a fact.
If you wish to know more about WordPress, then have a look at our step-by-step guide and learn how to craft beautiful and functional pages in no time. Also, check out our free hosting plans and launch your project today!
Related: