The fastest way to include an XML sitemap to Bing is by using the search engine's Webmaster Tools platform and a WordPress plugin. With a few easy steps your site will not only be indexed, but you will also be able to monitor different website statistics.
How to Submit Your WordPress XML Sitemap to Bing
To submit your sitemap to Bing, you should first generate one.
Then, register to Bing Webmaster Tools: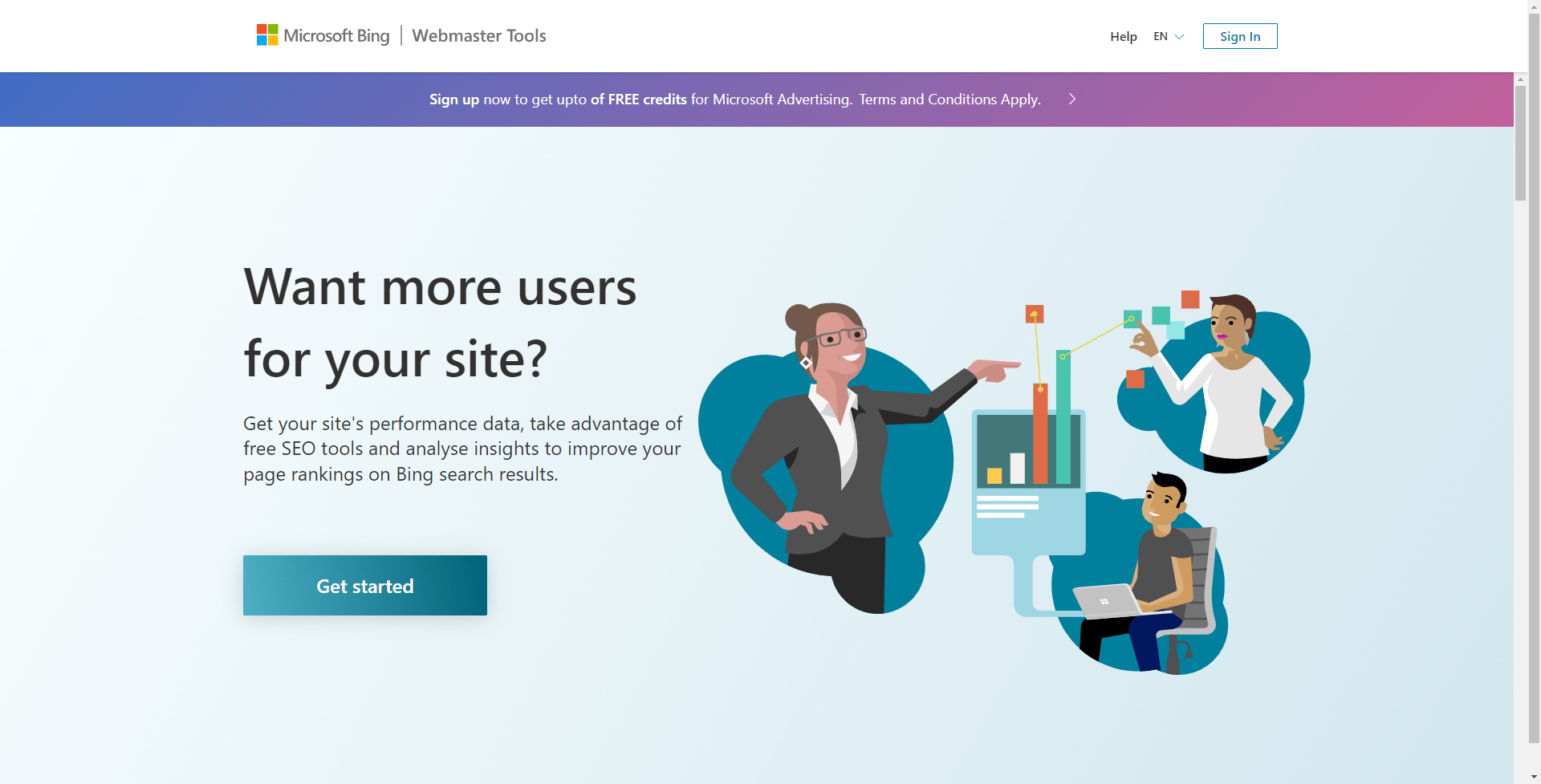 As the registration process unfolds, you will be asked to enter your website's URL: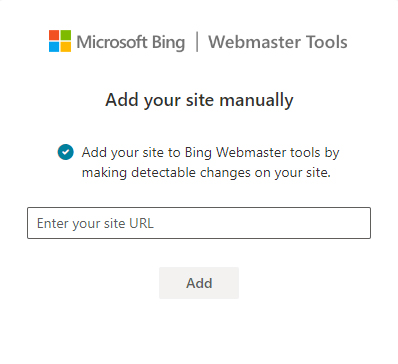 When you do so, you will be asked to verify your website in several ways: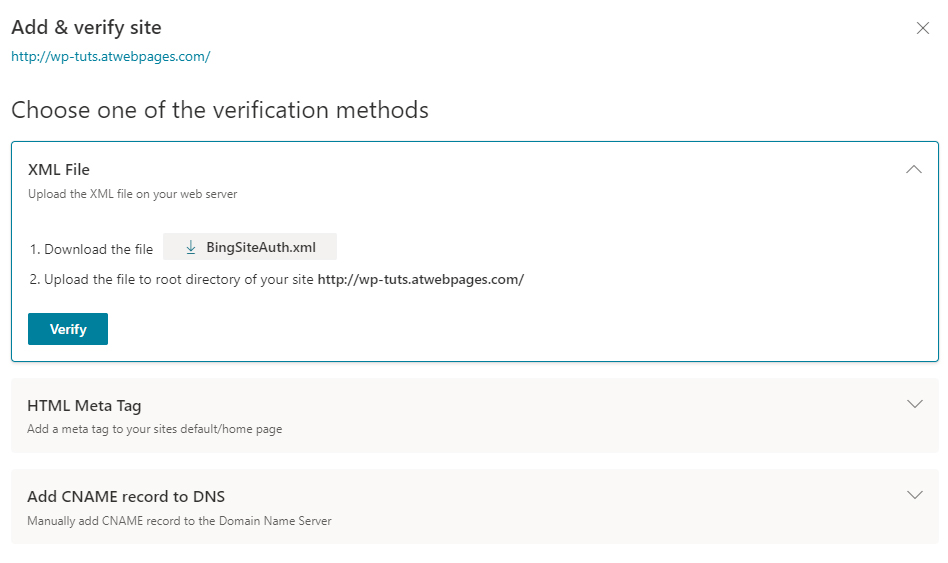 For this demonstration, we will verify our website via an HTML Meta Tag, which is by far the easiest and fastest way:
Note: For this process, we are using Yoast SEO plugin to complete the setup.
As stated in the instructions, you should copy and paste the generated meta tag into your WordPress site:

Then, via your WordPress Dashboard, go to Yoast SEO->General->Webmaster Tools: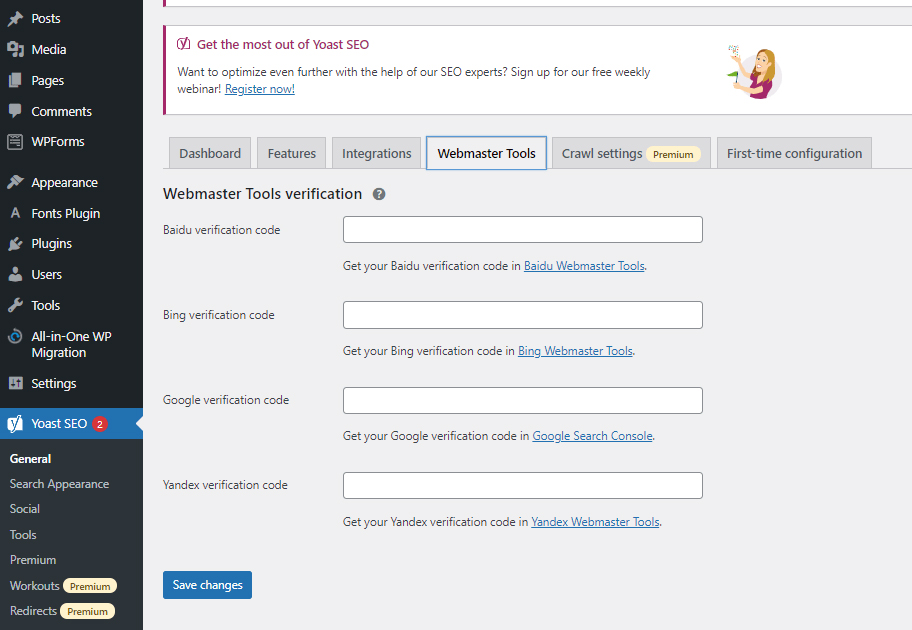 Now, paste the meta tag in the Bing Verification Code field and save the changes: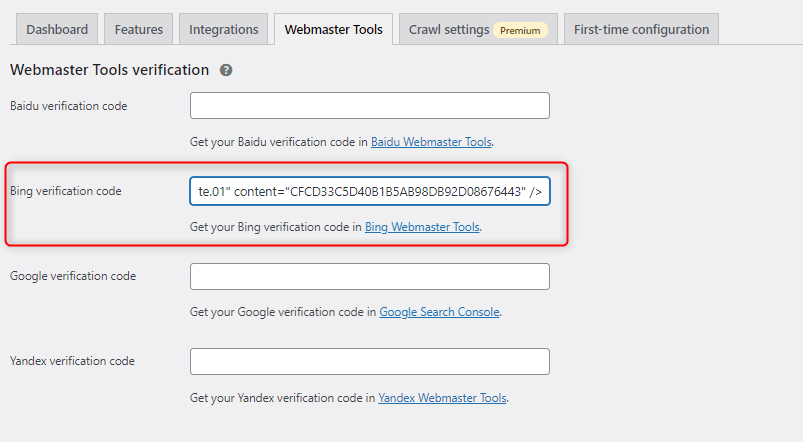 Then, go back to the Bing Webmaster panel and click Verify, so the platform connects with your site:

A confirmation message will appear once the process is finished: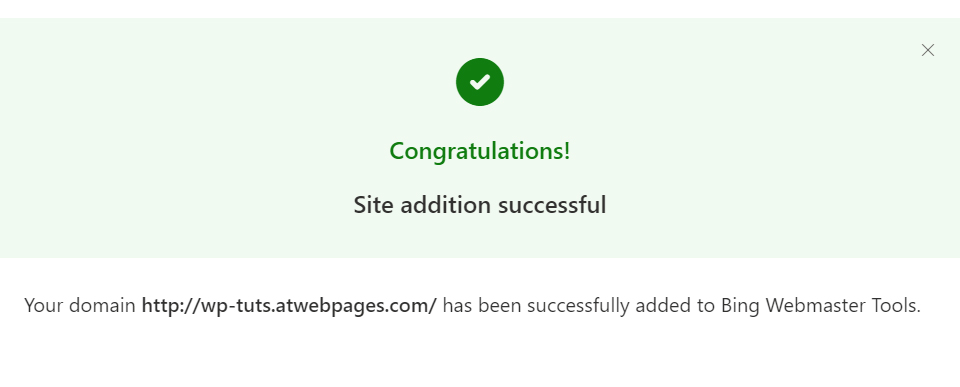 Once your website is verified, it is time to add your sitemap to Bing.
To do so, from the Bing Webmaster dashboard, go to Sitemaps and click on Submit Sitemap: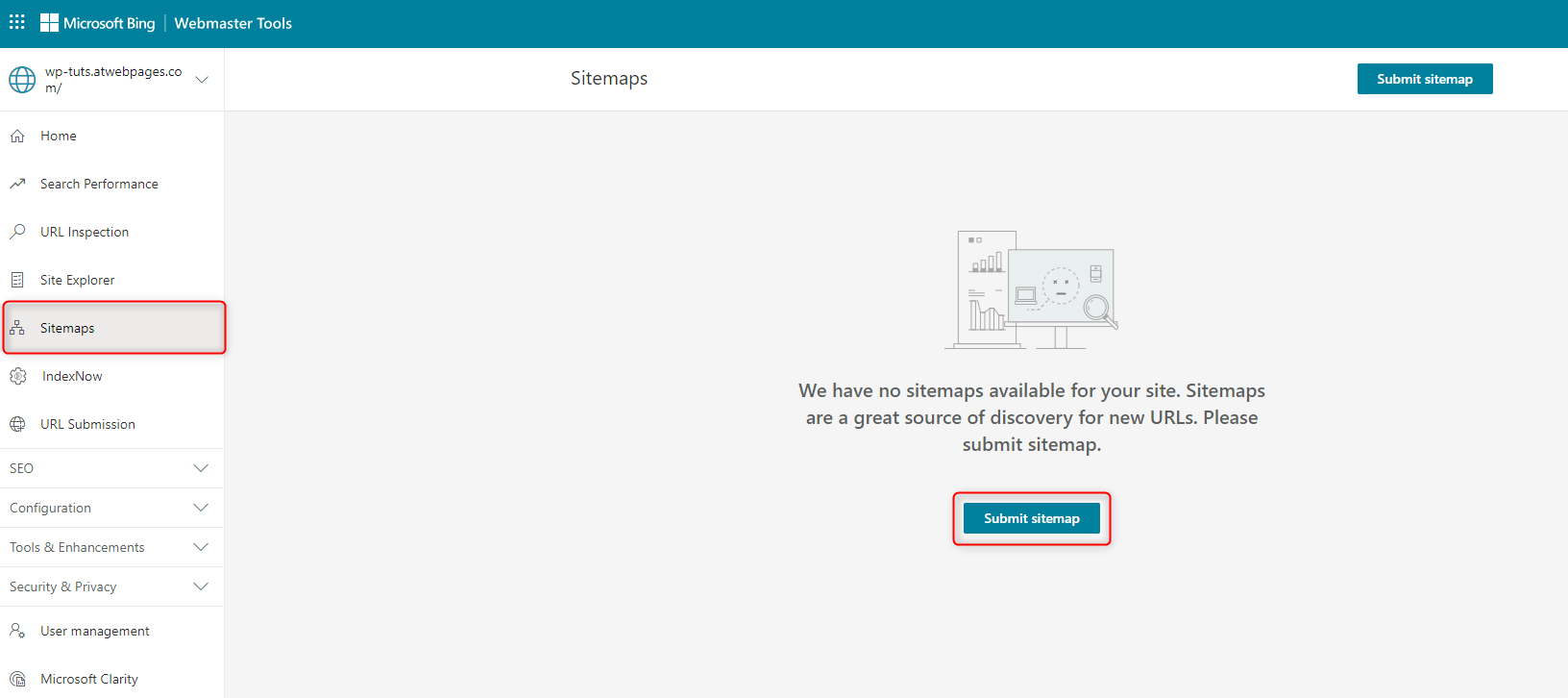 You will be asked to enter your sitemap's URL. To find it, simply go to Yoast SEO->General->Features and find the XML sitemaps section. Then, click on the small question mark and click on the See the XML sitemap link: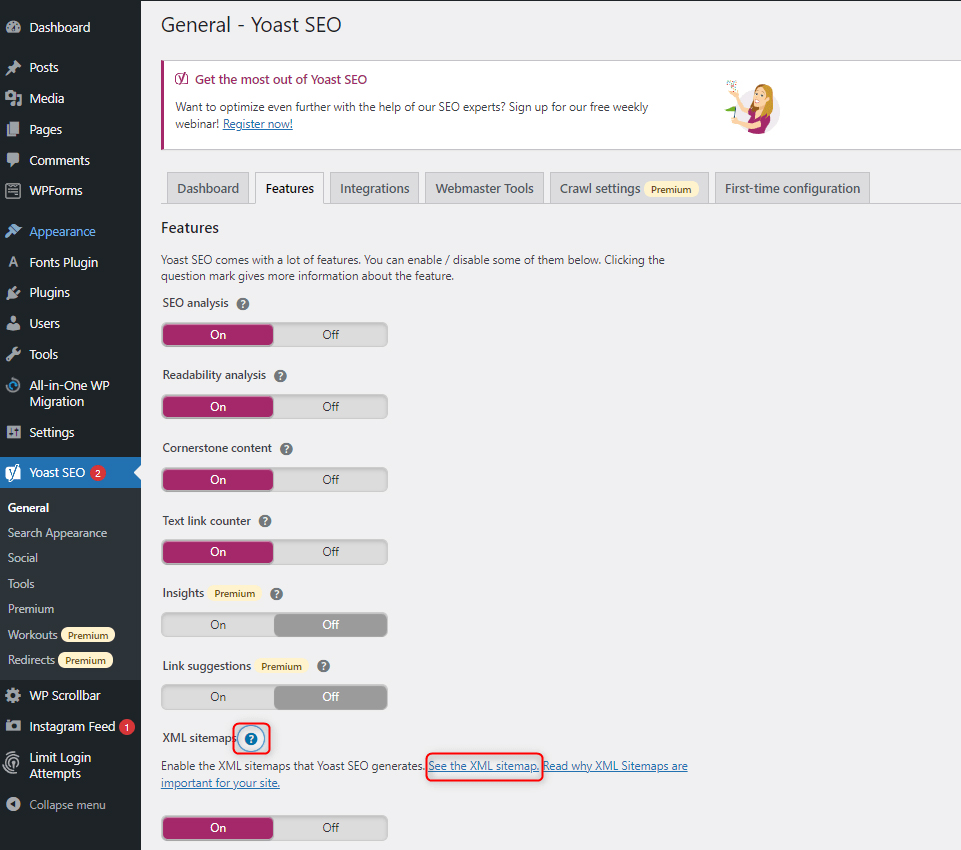 A new page will open. Copy this page's URL and submit it to Bing Webmaster: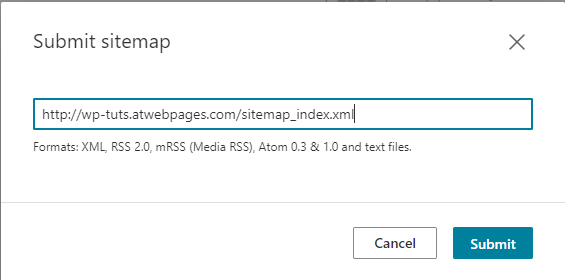 Once you click on Submit, Bing will finalize the process and your website will now be included in Bing search results. Also, you will be able to start monitoring your website data: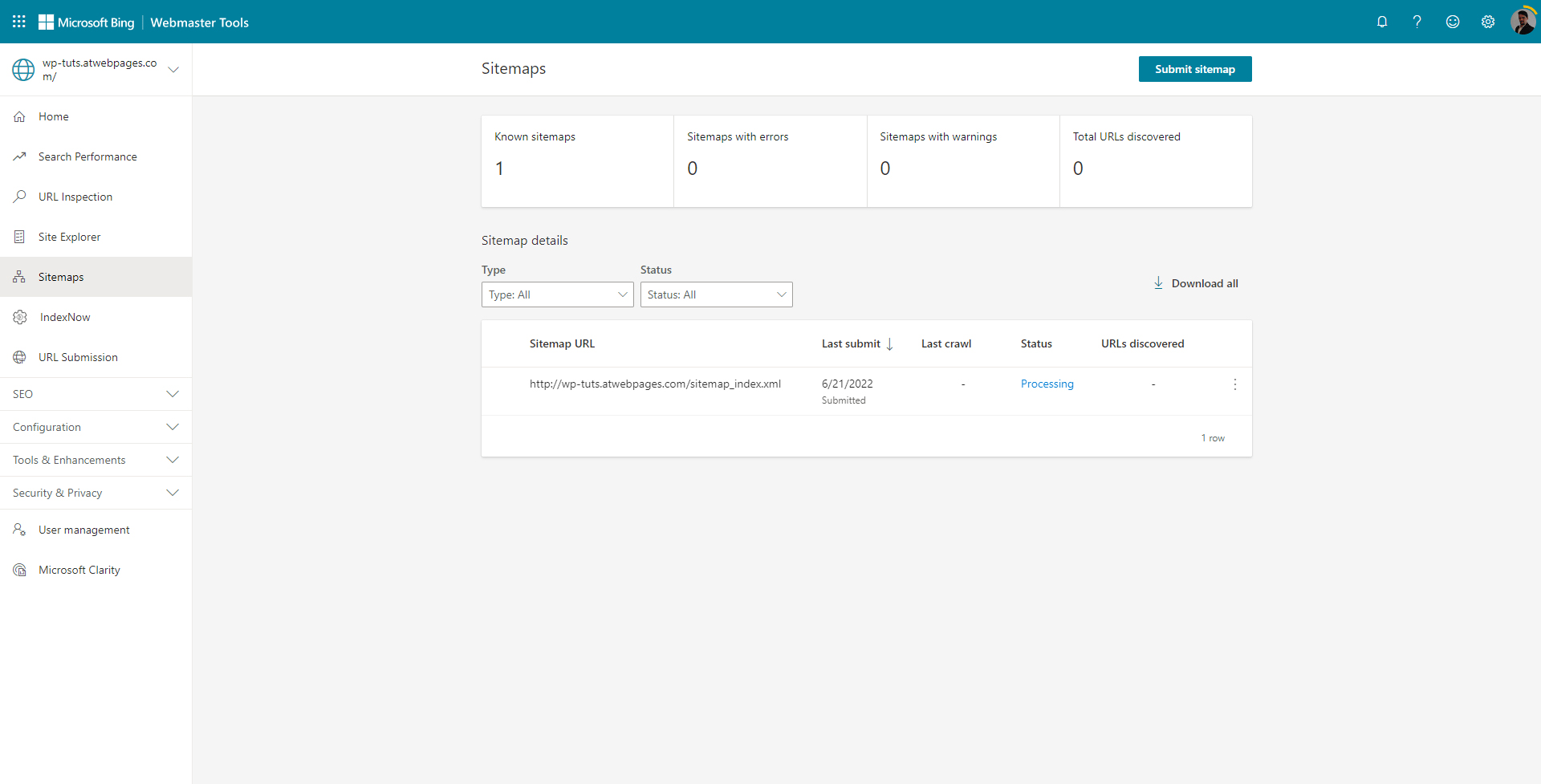 Conclusion
Submitting your site's XML map to Bing ensures your site will get indexed by the search engine and also provides you with handy tools to monitor various data – number of visitors, visited pages, session times, and audience characteristics.
Related: