In case you wish to download your WordPress media library files, WordPress got you covered.
The platform features a handy built-in Export tool that you can quickly access and easily use.
In the following paragraphs, you will read how to do so.
How to Download Media Library Using WordPress Exporter Tool
To download your media library via the WordPress Exporter tool, the first thing you should do is to go to your WordPress admin dashboard.
When you enter the admin dashboard, head to Tools->Export: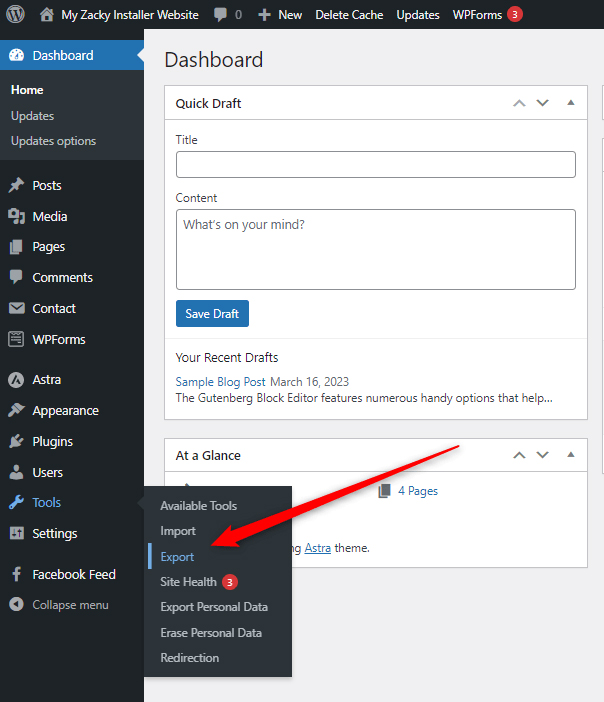 When you click on Tools->Export, WordPress should open a page similar to this one: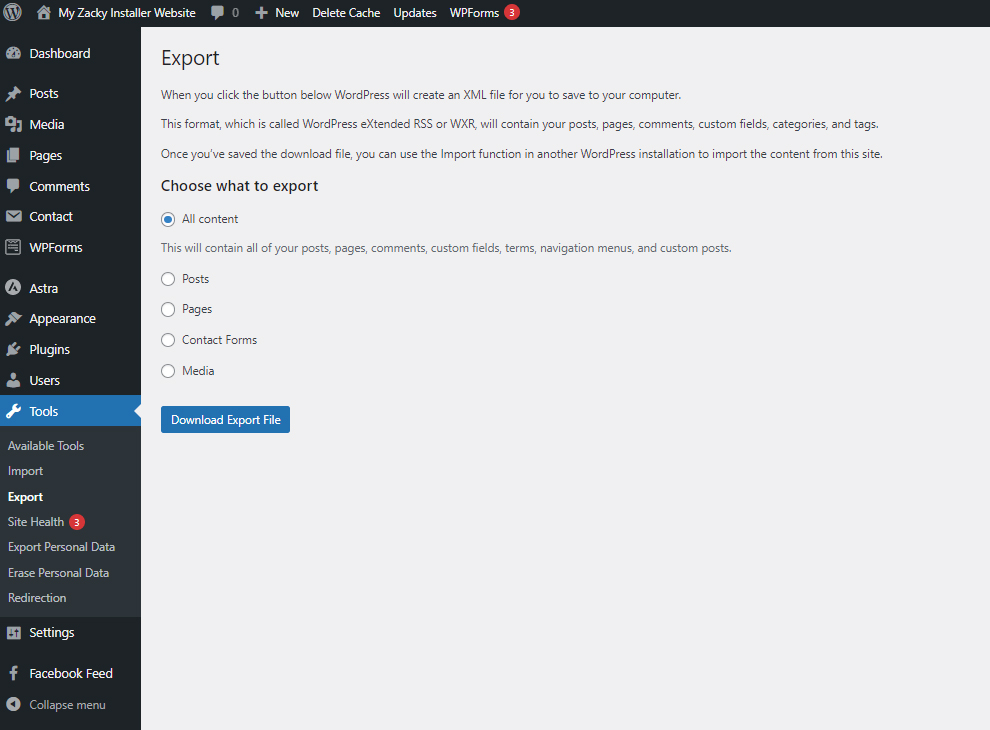 With the available options give you can download posts, pages, contact forms, and media:

You can also download all these types of site content in bulk via the All Content option:

To download your media library, first, click on the Media option:

Once you do, a new menu with options will appear: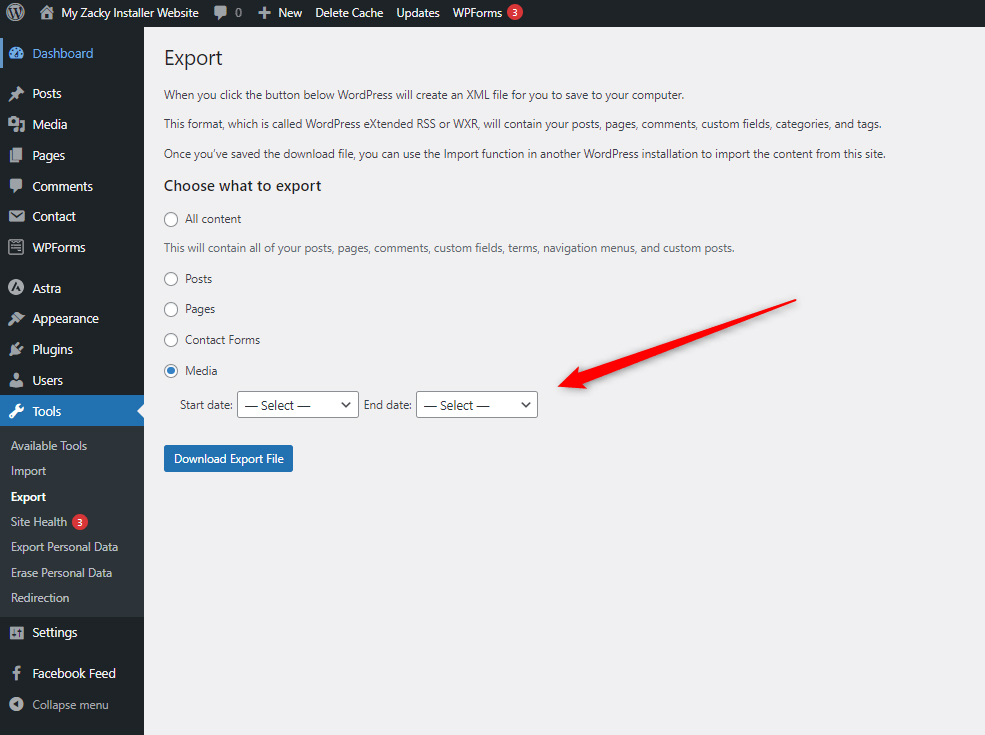 These options allow you to select which media files precisely you wish to download, depending on the time period. You can either select a smaller time period or, if you wish to download all media library files, select the earliest available date in the Start date field and the latest possible in the End date field: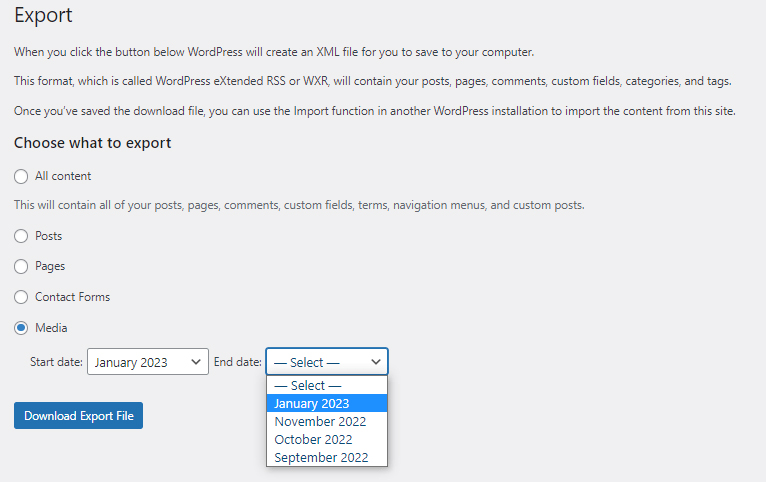 Once you select the time period, click the blue Download Export File button: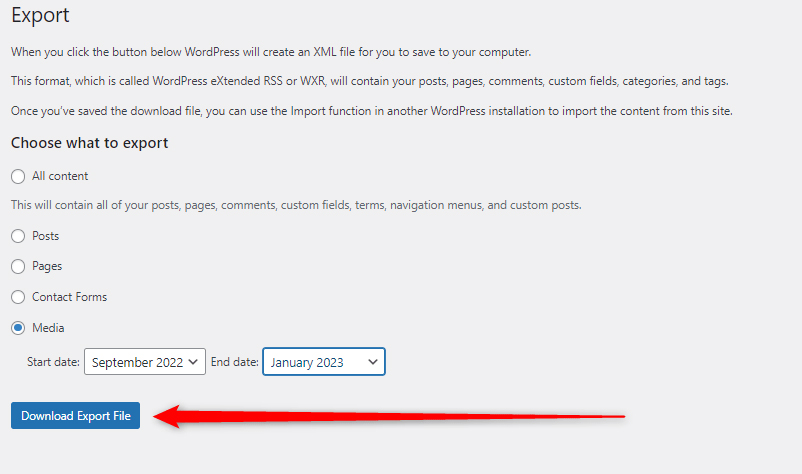 Now the system will download a special XML file on your computer containing all your WordPress media library files.
Keep in mind, however, that using the WordPress Exporter tool exports downloaded files in an XML format.
If you wish to download your media files in other formats, we suggest you download your media library via a plugin.
Conclusion
Downloading your media library in WordPress is quite simple, as the CMS provides you with a handy built-in exporter tool that does the job just fine.
Related: