There are many reasons why you would want to download your WordPress media library files. You might wish to migrate your website content to a different domain or make a full website backup.
Regardless of the reason, there are various ways to do so. First, you can use the WordPress Exporter tool, or download your media files via a plugin.
However, in the following paragraphs, you will read how you can directly download the files from the ZETTAHOST server your site is stored on.
How to Download WordPress Media Library from the ZETTAHOST Server
The first thing you should do is, log in to the hosting panel. To do so, open the ZETTAHOST website and head to Login:

Then, within the box that appears, enter your credentials: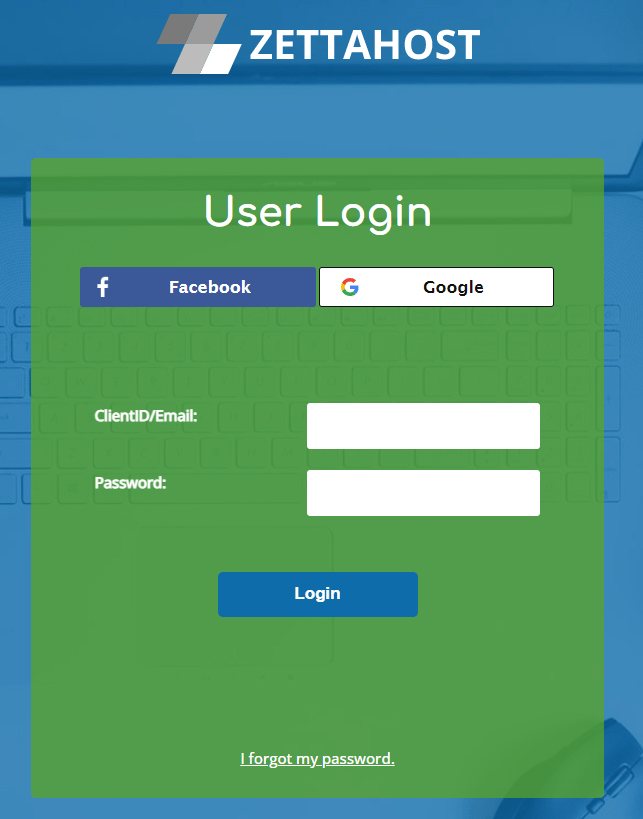 Once you do so, you will enter the hosting panel. This is where you can manage all aspects of your hosted websites: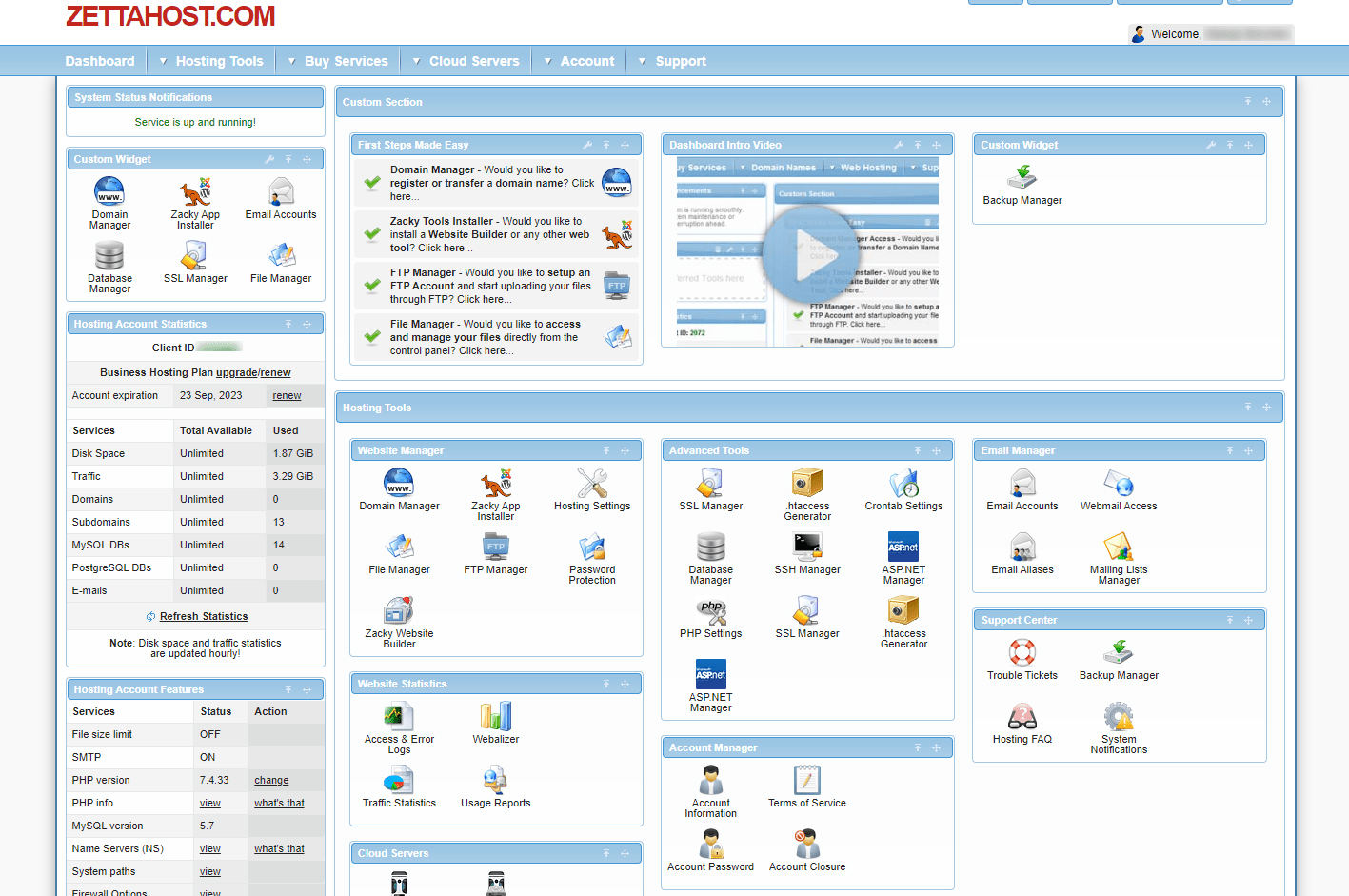 While here, you should find the directory in which your site content is stored.
To do so, click on File Manager: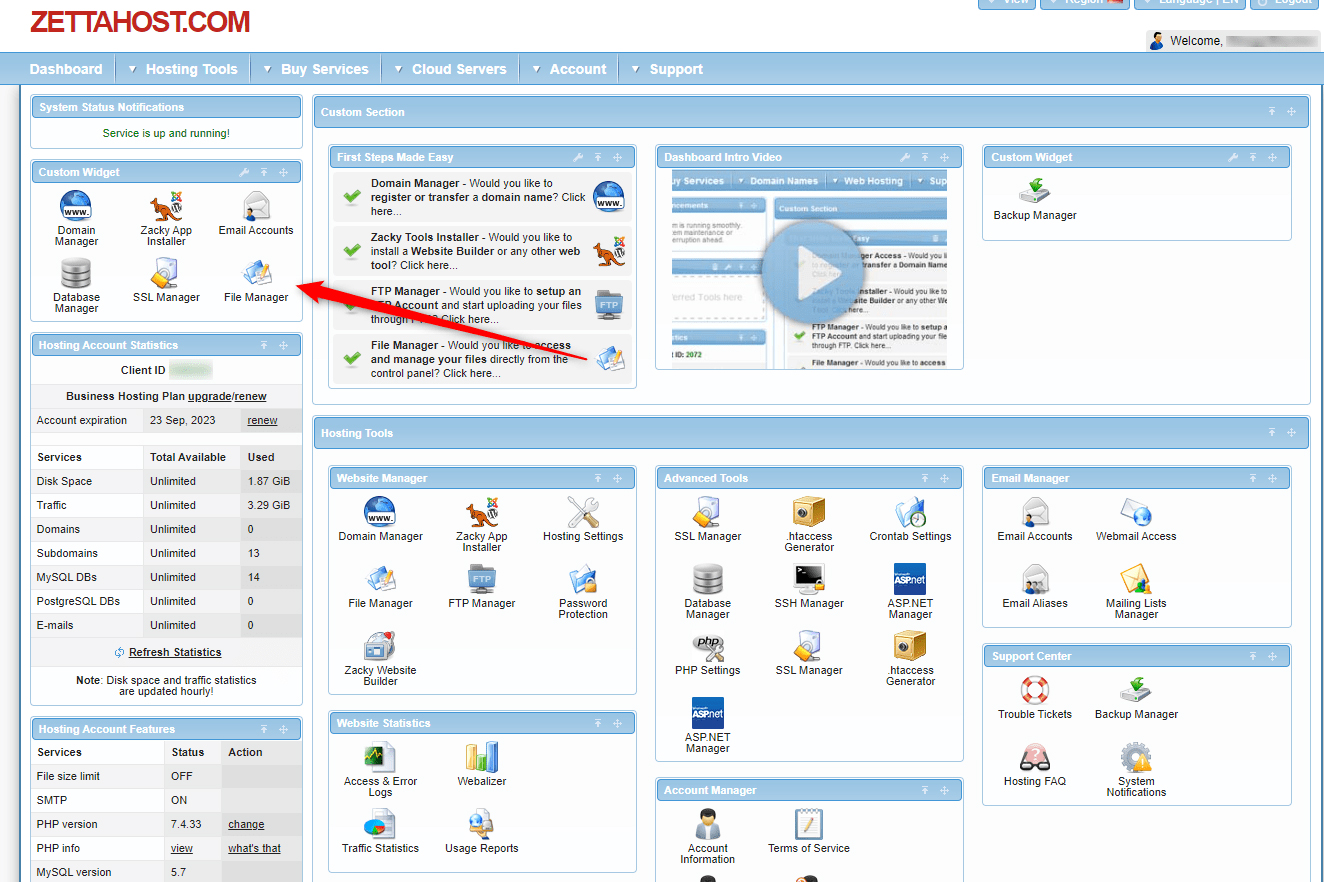 This will open a list with all your hosted websites. Find the one whose media you wish to download and click it: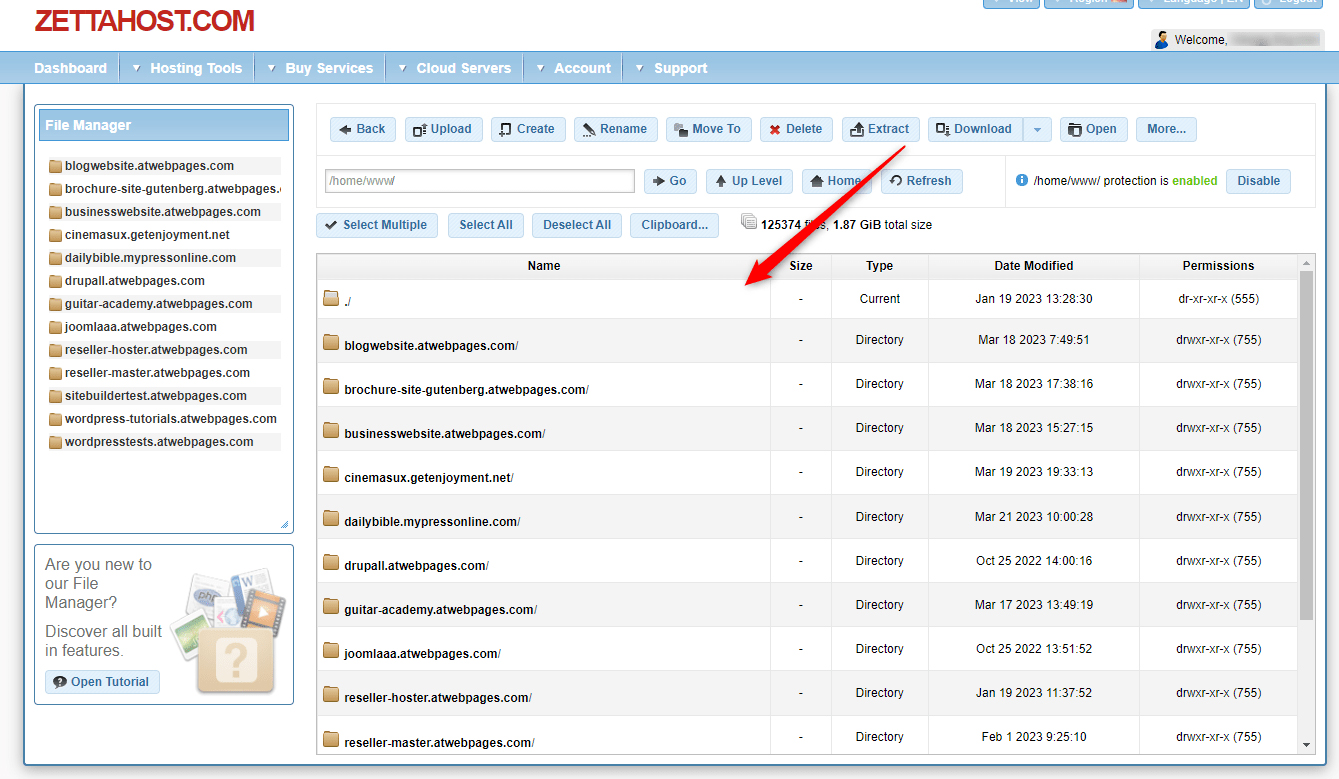 Once you do, the interface will open the directory with all the files and data this website contains: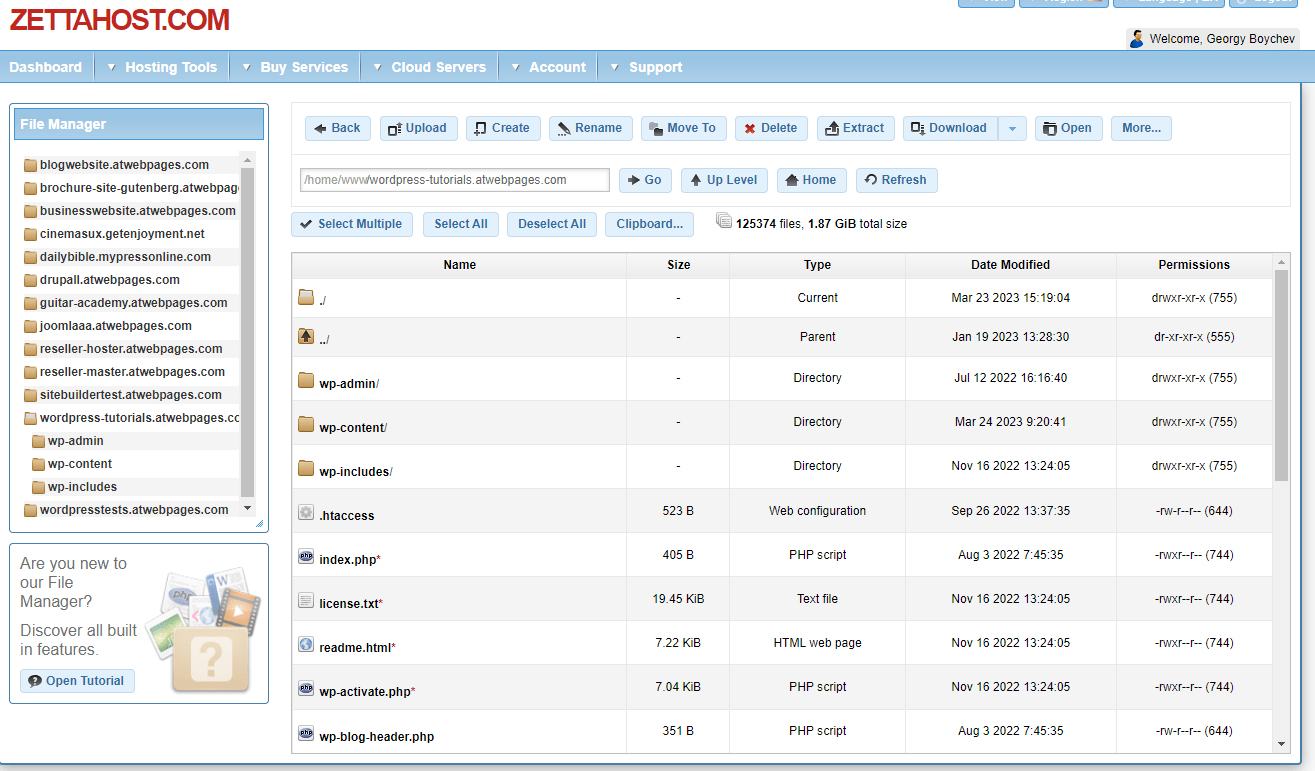 From this list open the directory wp-content/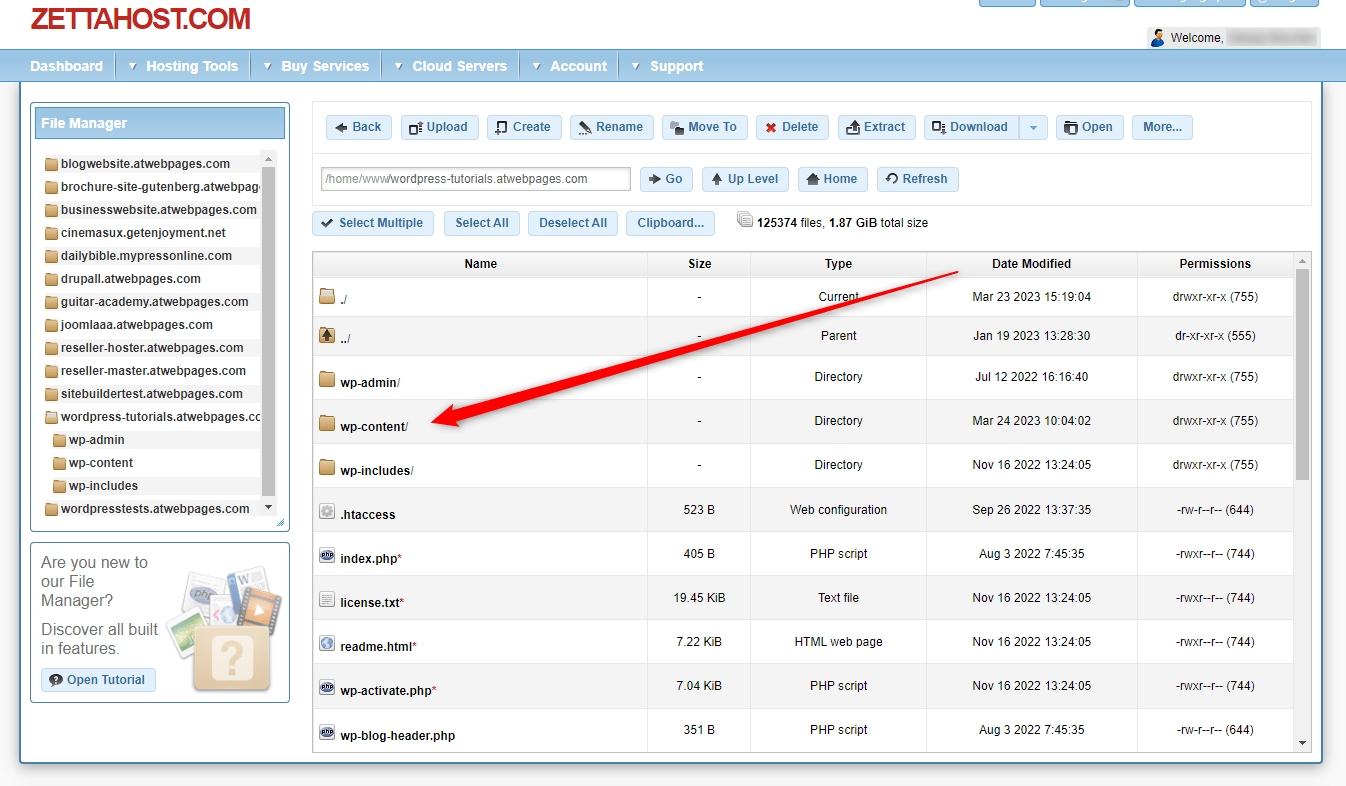 Inside, locate the Uploads folder: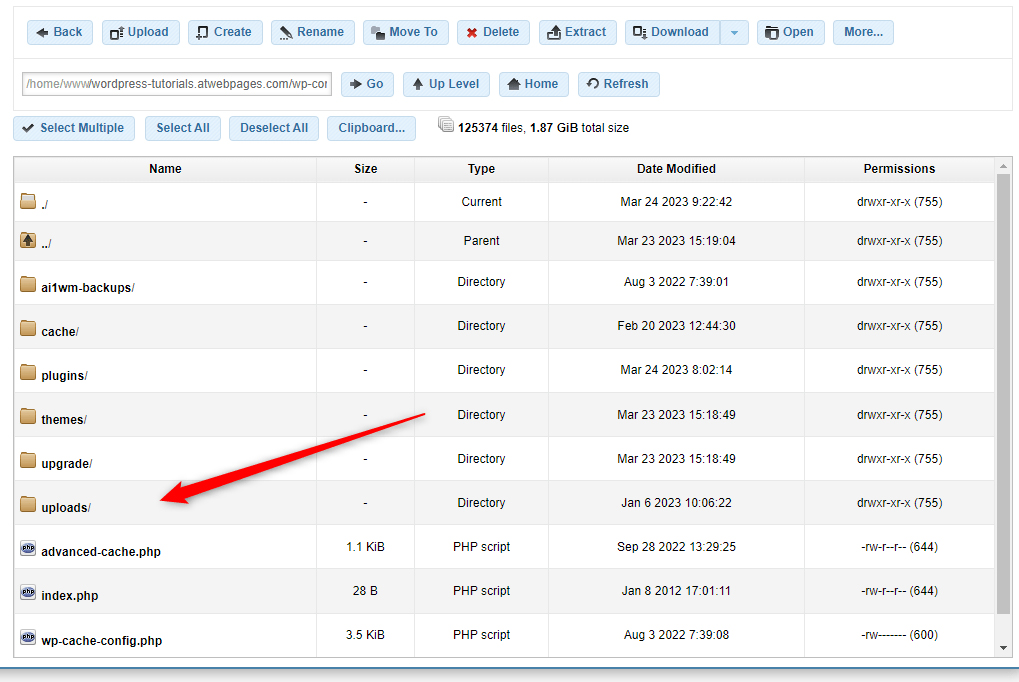 This is the folder that contains the website's all media library files. You can directly download it on your computer. To do so, select the folder, and then click on Download from the navigation menu: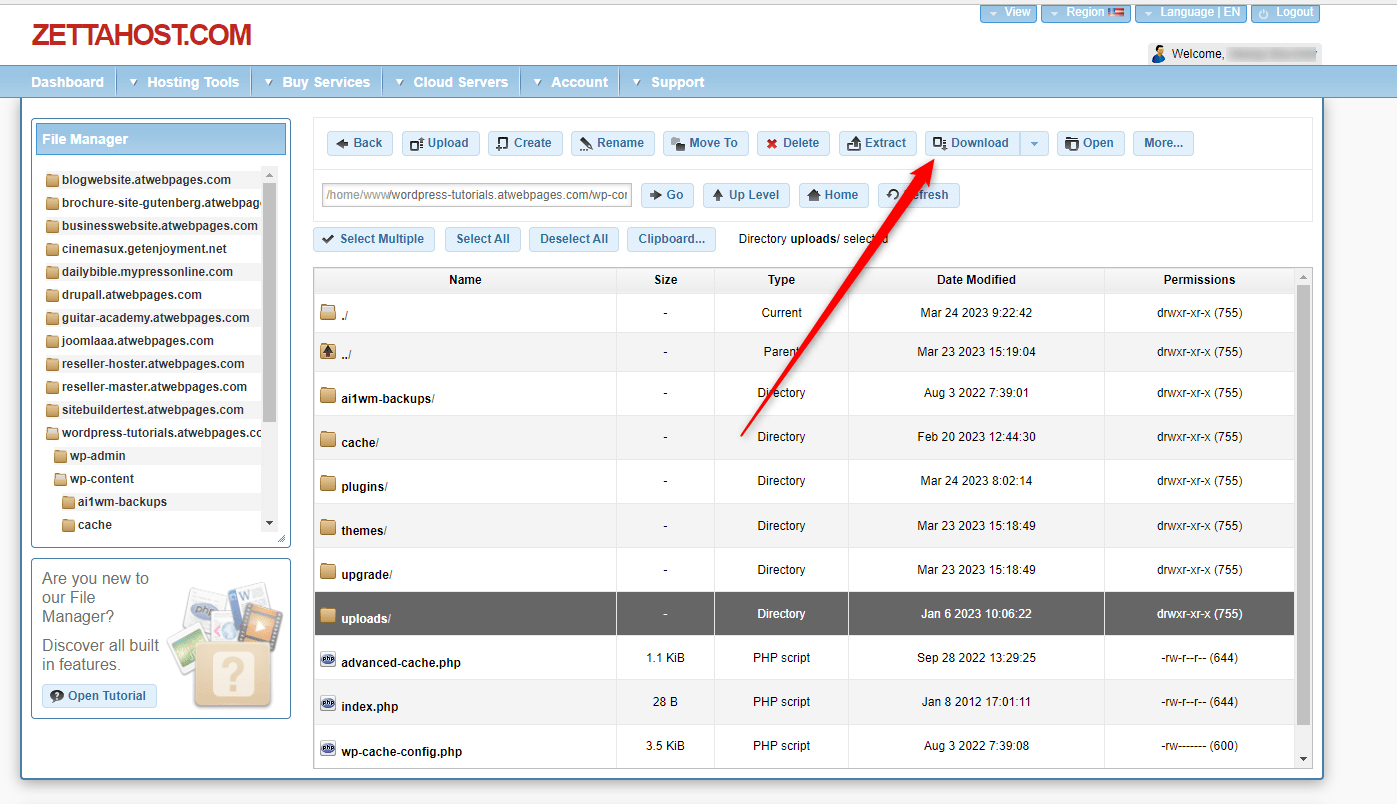 This will start the downloading process. After it finishes, you will have a ZIP file with all your media files on your computer. Once you unzip it, you can access your media files.
Also, you can open the folder and browse for specific media files that you can download the same way.
Conclusion
You can quickly and easily download your WordPress media files via the ZETAHOST hosting panel with only a few clicks here and there and within several minutes of your time.
Related: