Accessing and changing the font settings is a straightforward process. You can tweak your fonts either via the Theme Customization page or via a plugin. Either way, there are plenty of options for you to experiment with.
How To Change Fonts in WordPress
Change Fonts via the WordPress Theme Customization Page
Log in to your WordPress dashboard and go to Appearance->Customize: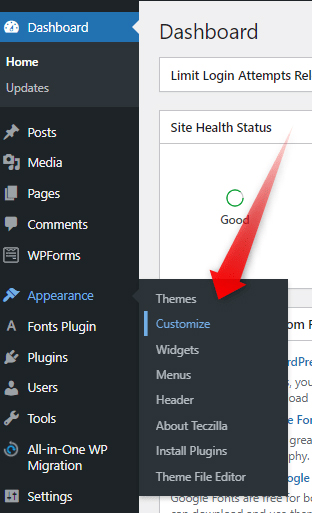 This will open the theme customization options. From here search for Typography or Fonts menu. In our case, we go to Theme Settings->Theme Typography: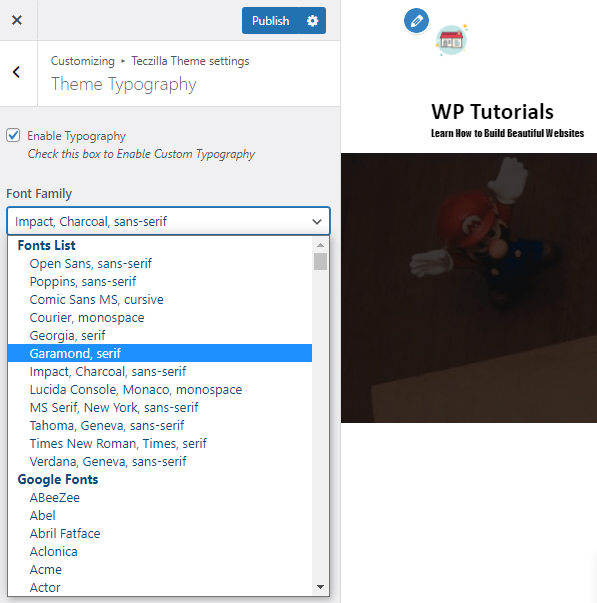 Depending on the selected theme, various options will be available.
When you are ready with your setup, click on the blue Publish button at the top left of the screen. This will make WordPress apply and save the changes you've just made: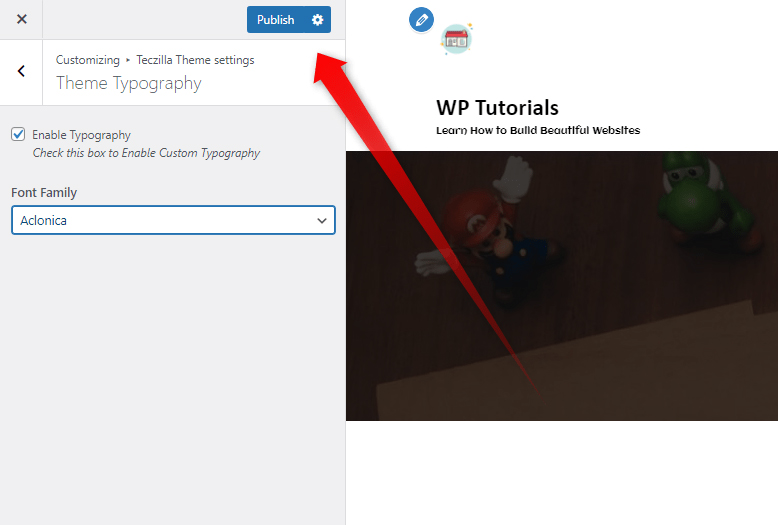 Change Fonts With a WordPress Plugin
In case you wish to experiment with different options, or the theme you use doesn't allow font changes, try using a plugin.
There are numerous WordPress plugins that a specially created to give you countless options for customizing your site's fonts: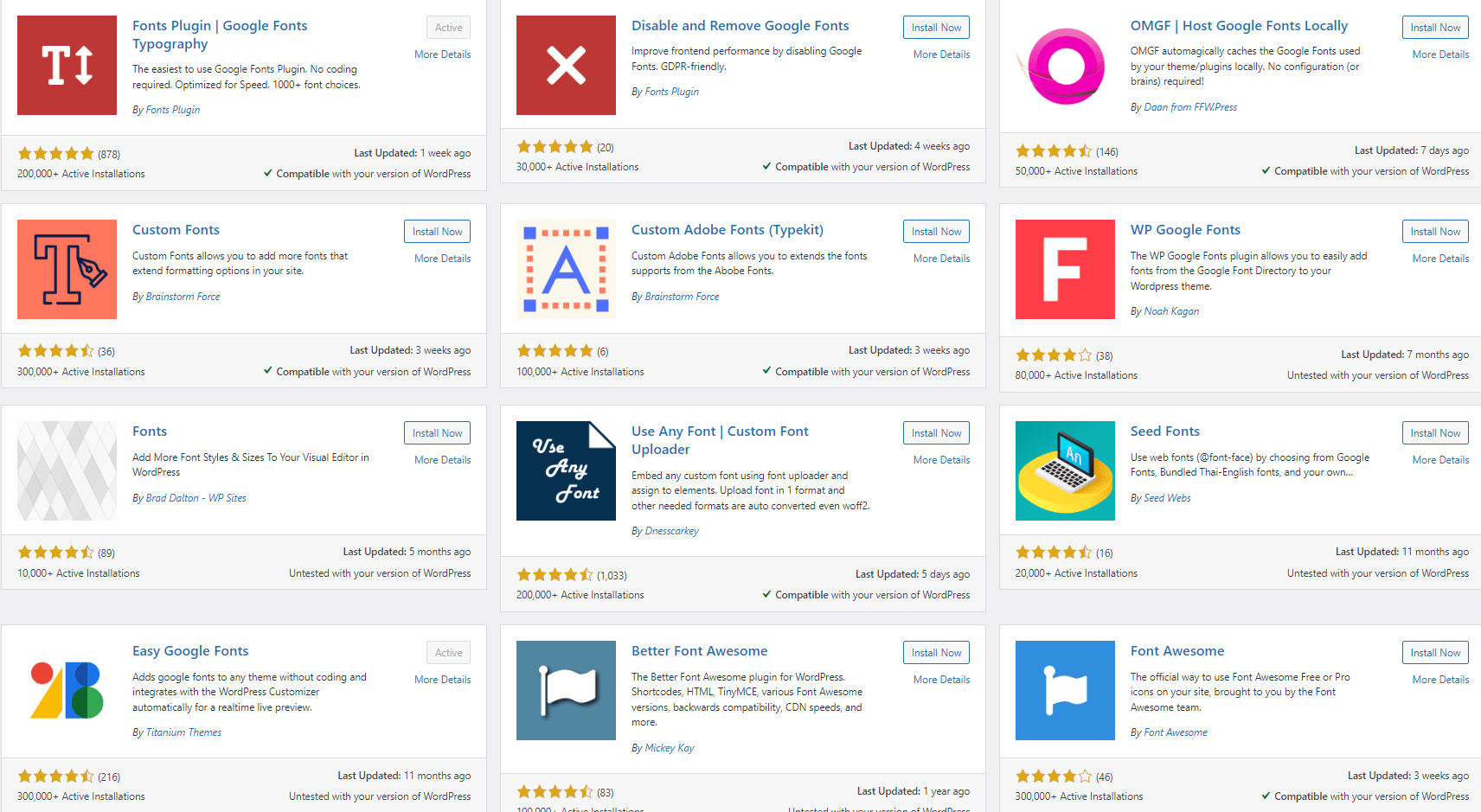 To benefit from such versatility, install and activate a plugin. You can select whichever fits your needs and preferences. For this demonstration we will be using Easy Google Fonts:

When you have selected and installed a plugin of your choice, once again go to Appearance->Customize, locate the font settings and have a look at all the new options: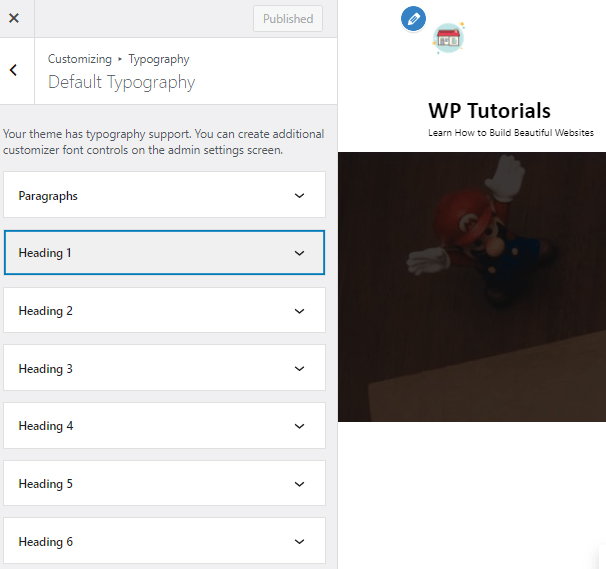 When you select a type of text you want to edit, numerous options will appear: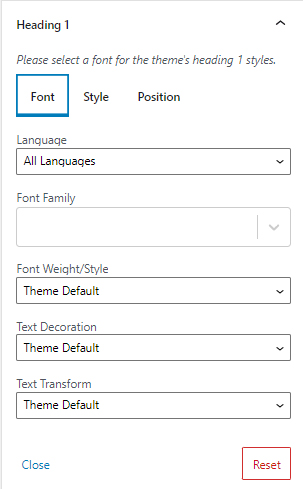 From these menus, you can fully customize your fonts: the family, its size, color schemes, and positioning. Via these settings, you can all types of texts on your pages – all types of headings and paragraph sections.
Spend some time experimenting and once you have made a setup to your liking, click on the blue Publish button at the upper left of the page. By doing so, WordPress will apply and save all the changes you just made: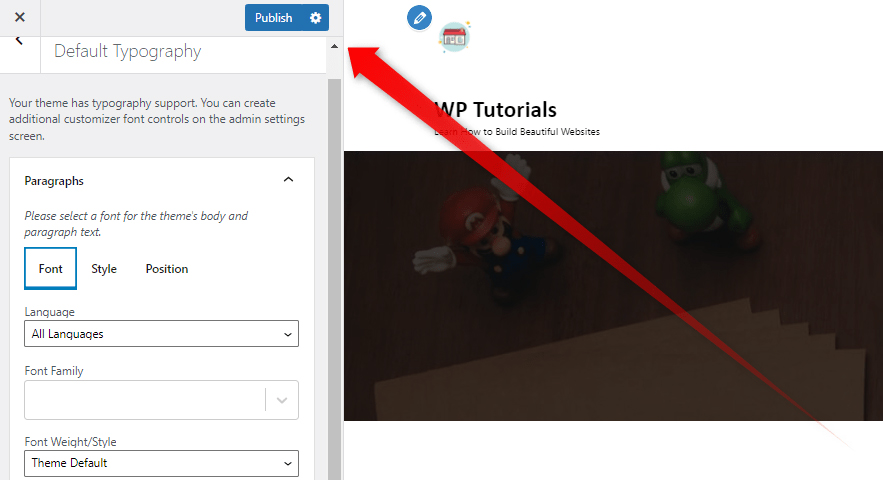 Conclusion
Changing your site's fonts can dramatically enhance the visual impact of your website, as well as the visitors' engagement.
This is why it is highly advisable to try out different font styles and combinations, so you find out what works for your site and what  – does not.
If you are new to WordPress and wish to delve more into the platform's functionality and create a beautiful and functional website, then do so with the ZETTAHOST WordPress guide! We've included everything you need to know and in no time you will have built your beautiful and fully functional website!
Related: