In this article, you will learn how to include password protection for an individual page, or a set of pages. You will also read some handy tips and tricks to use when protecting your WordPress pages.
How to Use Password Protection for Your WordPress Pages
To benefit from this feature, go to Pages->All Pages via your WordPress Admin Panel: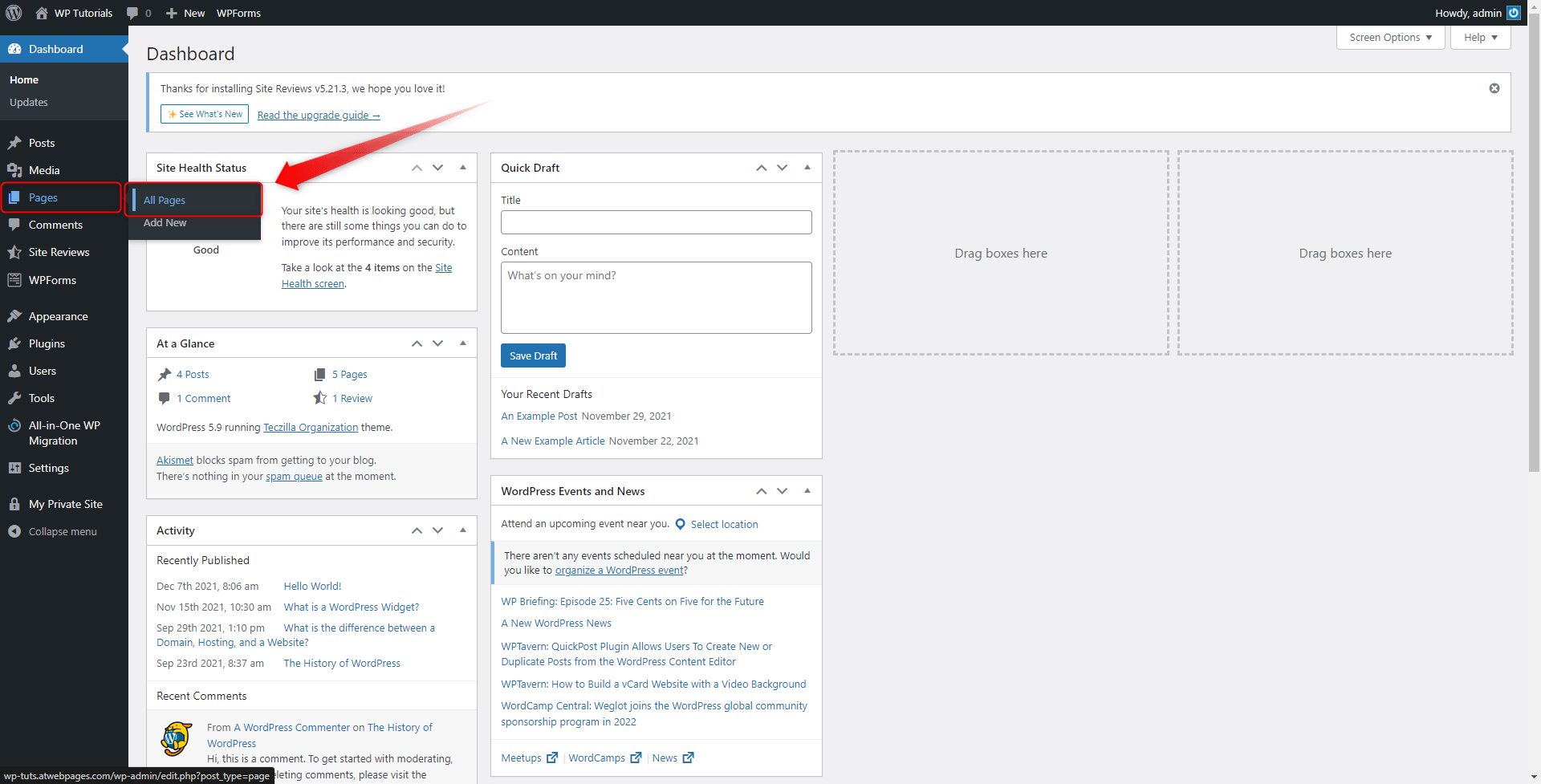 This will open a list of all your pages within your site. Find the page you want to protect via a password and click on Edit: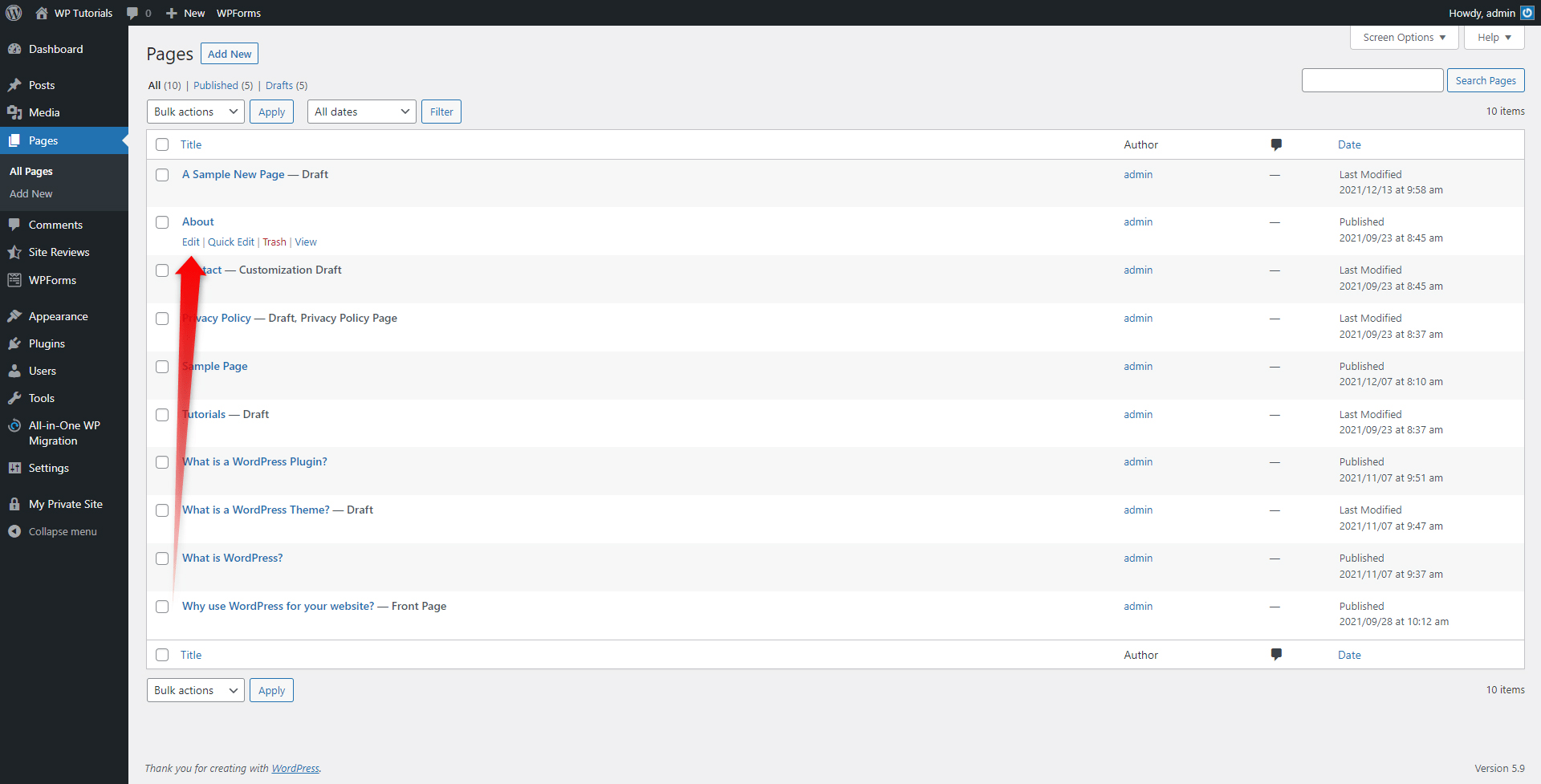 This will open the Page Edit options. Once you see the page, head towards the Visibility menu on the right of the screen: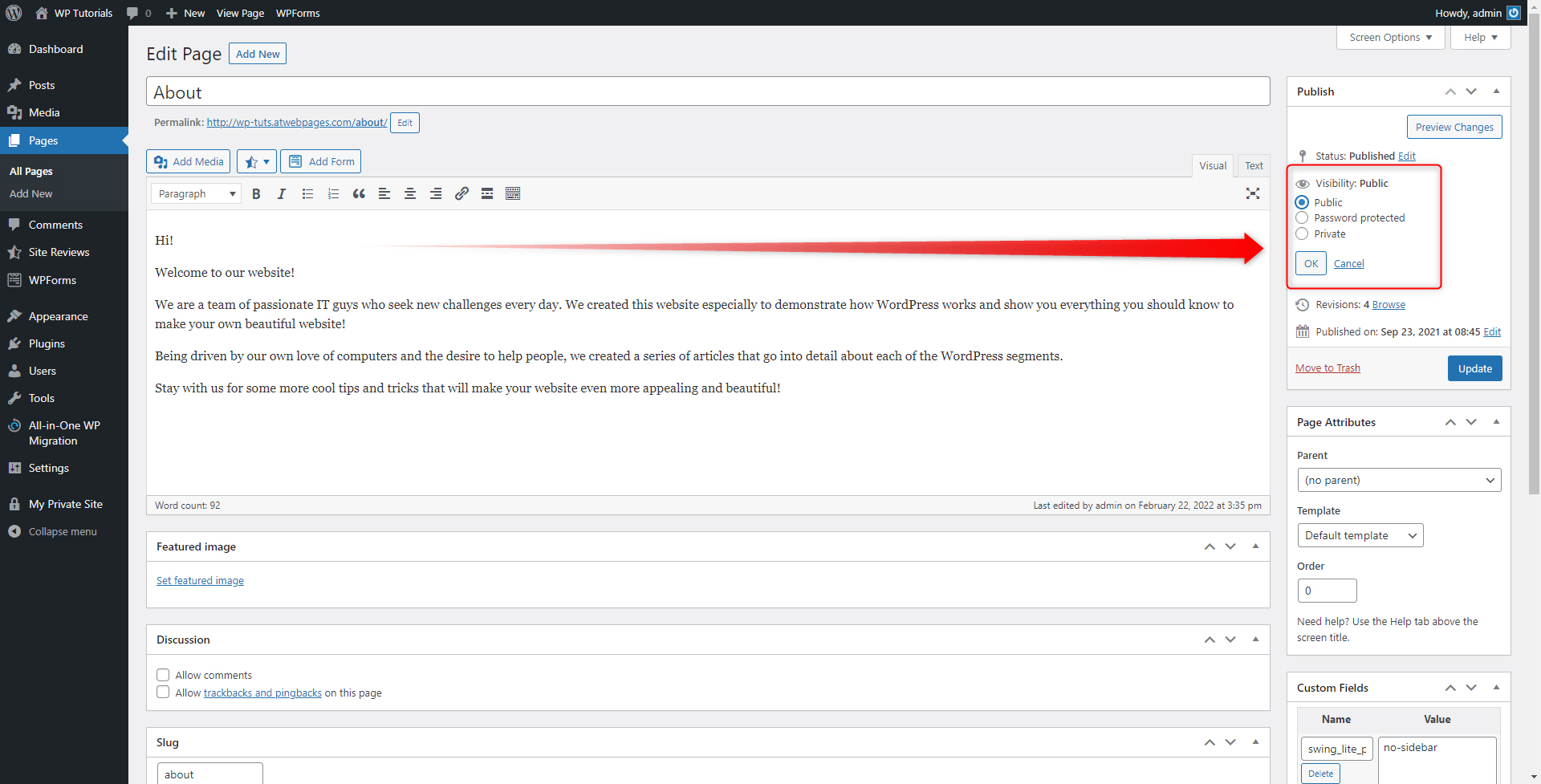 Now, select the Password Protected option. This will open a dedicated box in which you can select a password: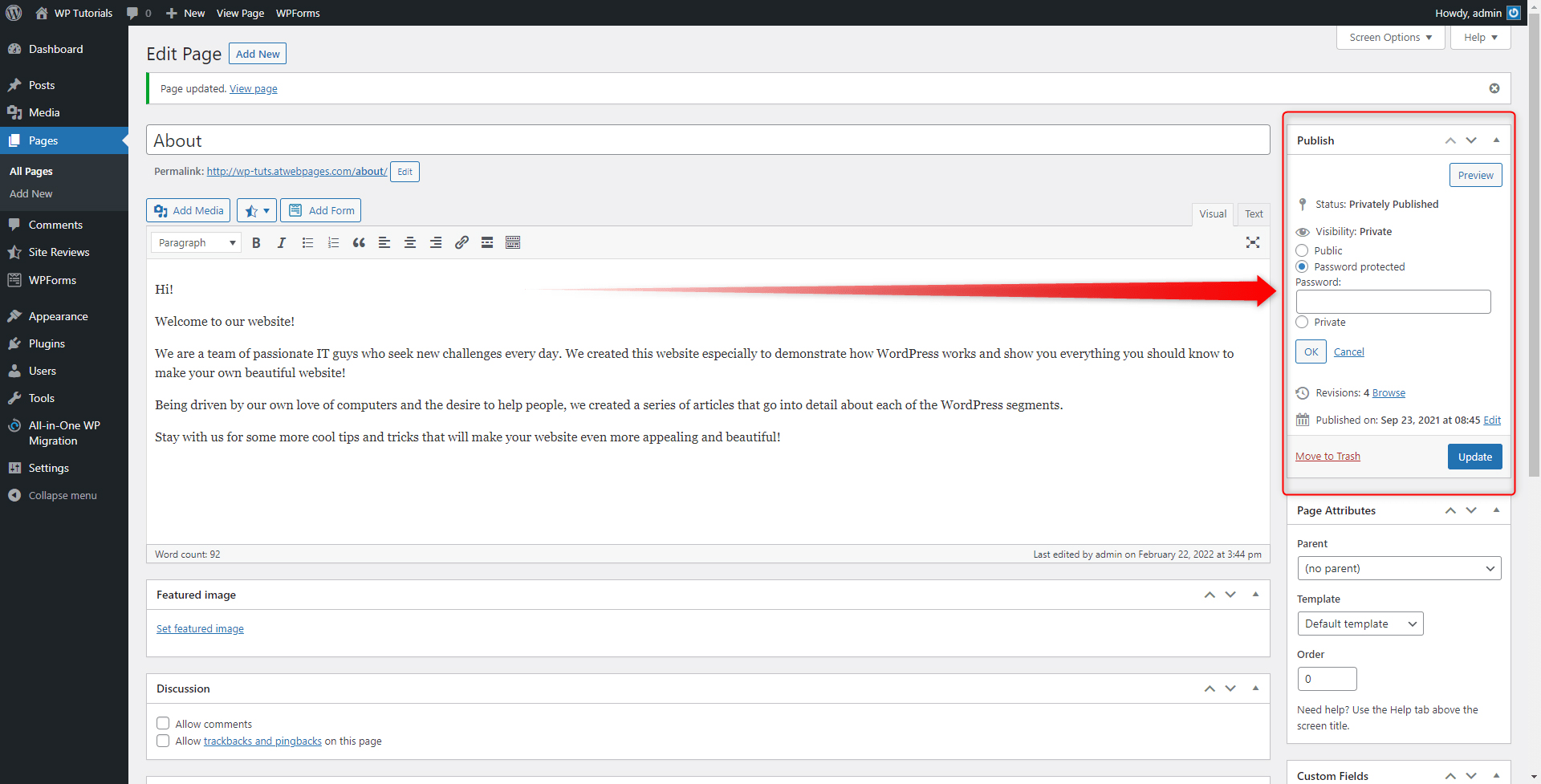 Type down the password you choose and then click on the blue Update button: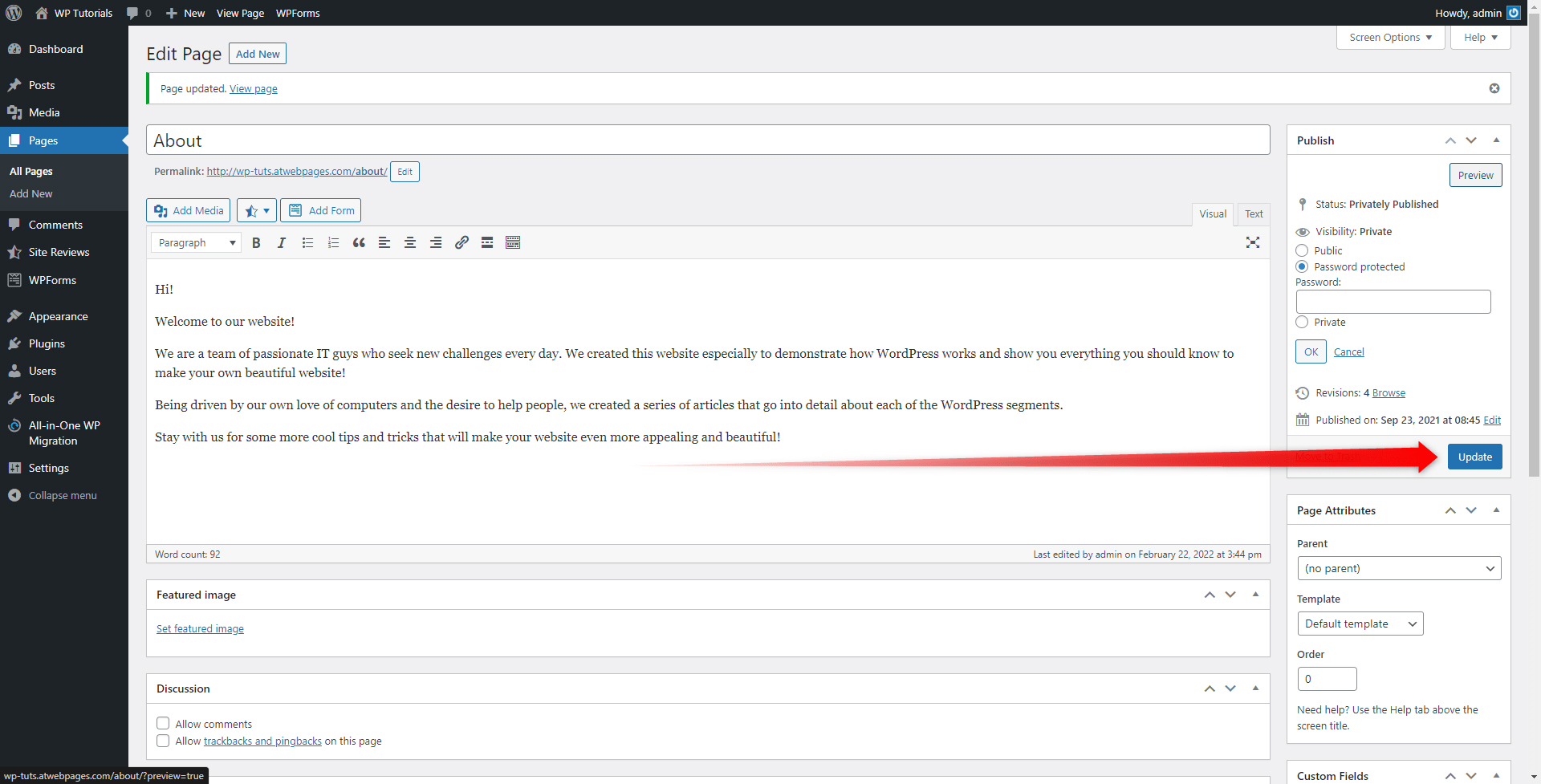 By doing so, WordPress will always require this password for whoever tries to access the particular page: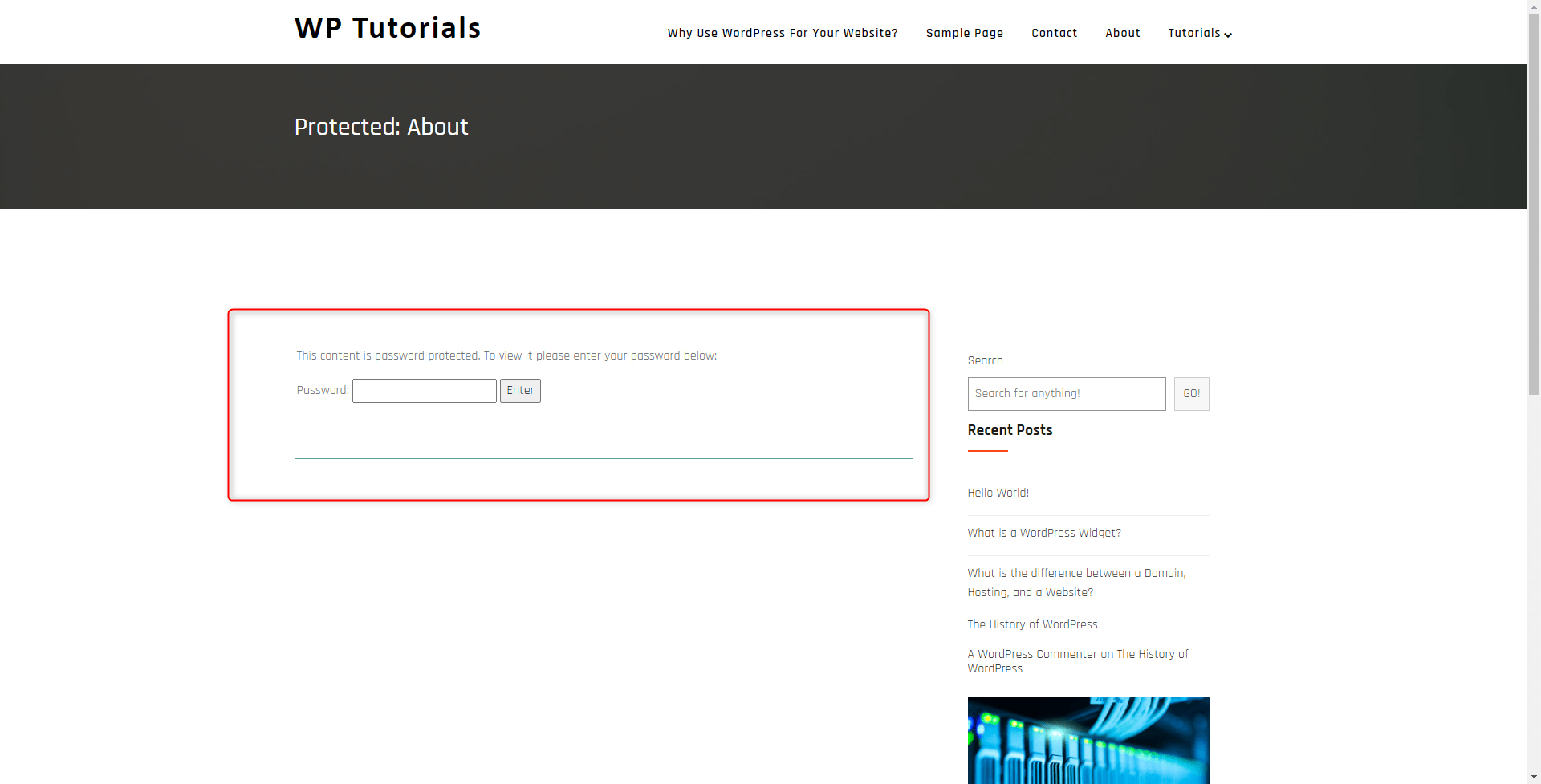 Tips and Tricks to Use when Using Password Protection
Always use complex passwords.
Don't share your passwords with anyone who is not involved in your website maintenance.
Regularly change your password, as a means to enhance security.
Use your locked pages for exclusive content – grant access only to those who have met a certain condition – registration, premium subscription, shared your site on social media, etc.
Add a description of why the page is locked and what is the condition to access its content.
Adding protection via a password is only a part of securing your website. If you wish to ensure a safe and reliable browsing experience for your visitors and customers, then definitely consider SSL Certificates. It will enhance your trustworthiness and will get you ahead of the competition. To learn more, contact us and secure your website today!
Conclusion
Using password protection for your pages provides you with a handy way of adding security and exclusivity to your site's content. By benefitting from such an option, you can easily engage your website visitors and even add a kick to your conversion rates.
Password protection is a pretty handy WordPress feature, as it allows you to give access to a specific group of visitors. For example, this might well be a page with exclusive premium content, or, for example, a page for visitors who have made some purchases from your online store. In fact, possibilities are quite abundant with password protection.
Related: