Adding the Blog Page to your Main Menu will ensure that your visitors can quickly and easily access your blog content. When it comes to the WordPress menus, these are dedicated hyperlinks that instantly redirect your visitors to a particular place on any of your website's pages.
If you are interested in the topic of links, then check out our dedicated What is a WordPress Permalink article!
See also:
How to Add the Blog Page to Your Main Menu
To add your blog page to your main menu, go to Appearance->Menus from your WordPress admin panel: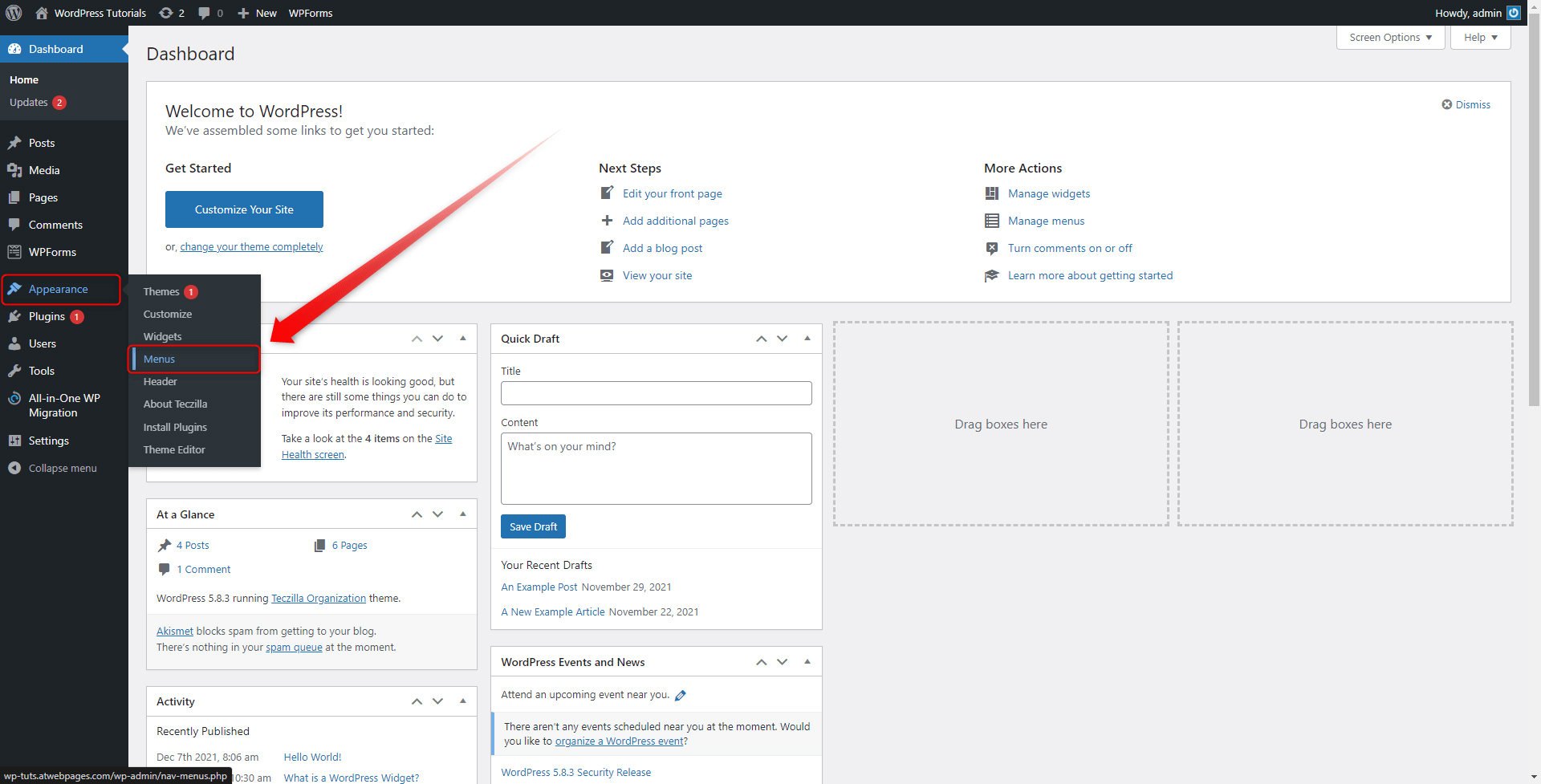 This will open the Menus Options page: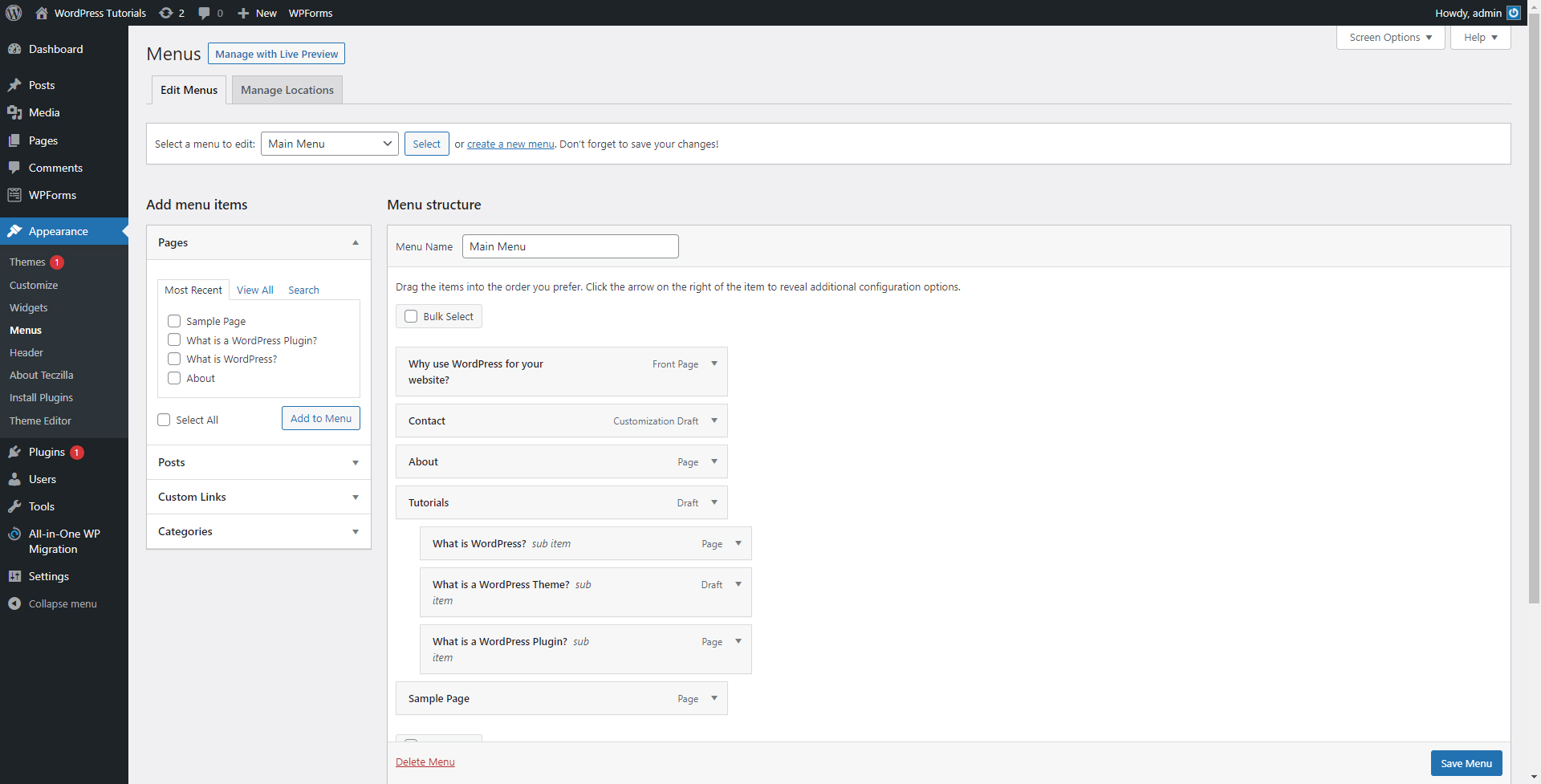 To add your blog page to your menus, first, select a menu you wish to edit from the top section of the page: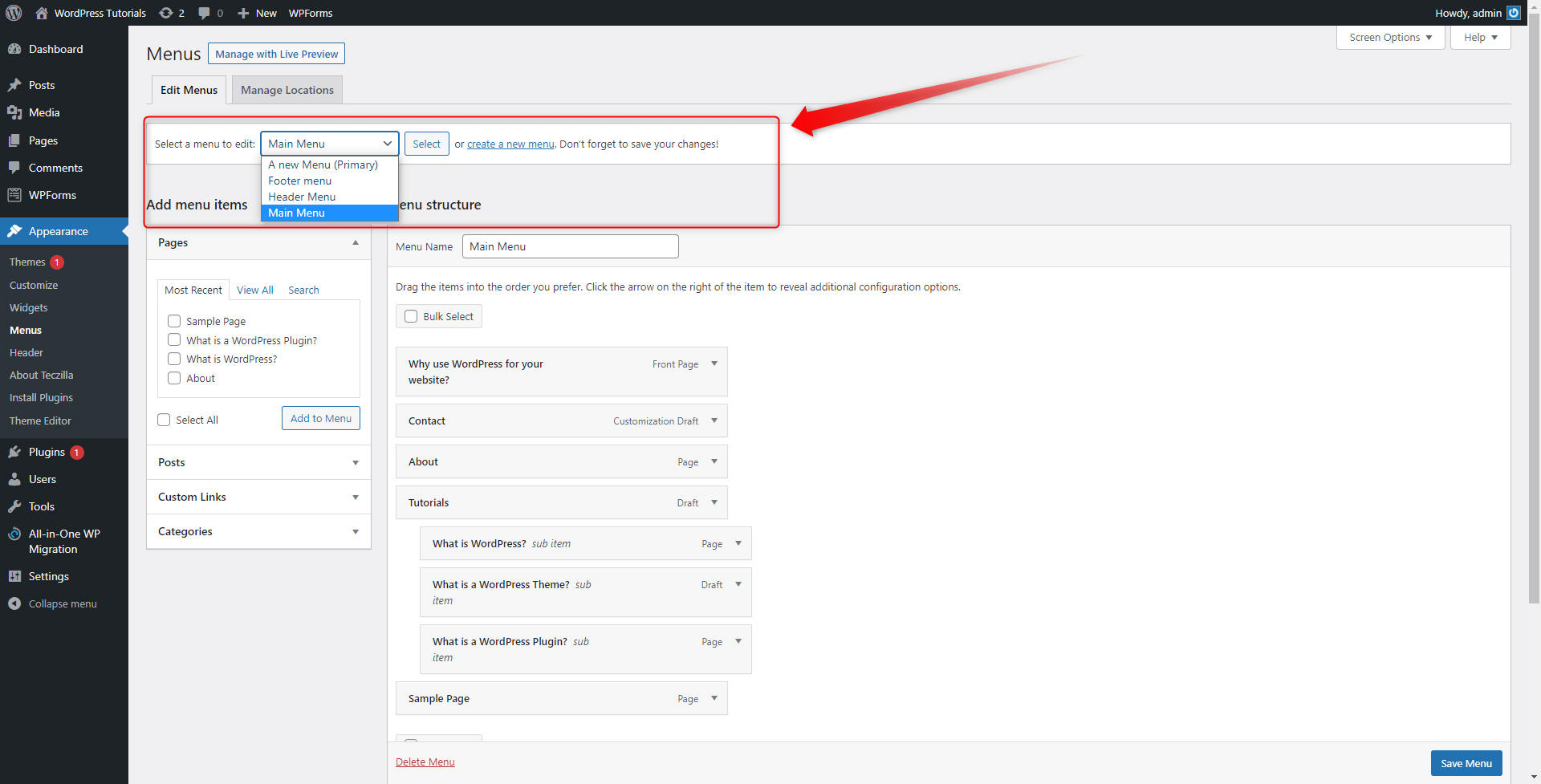 Then, search for your blog page from the dedicated Pages box: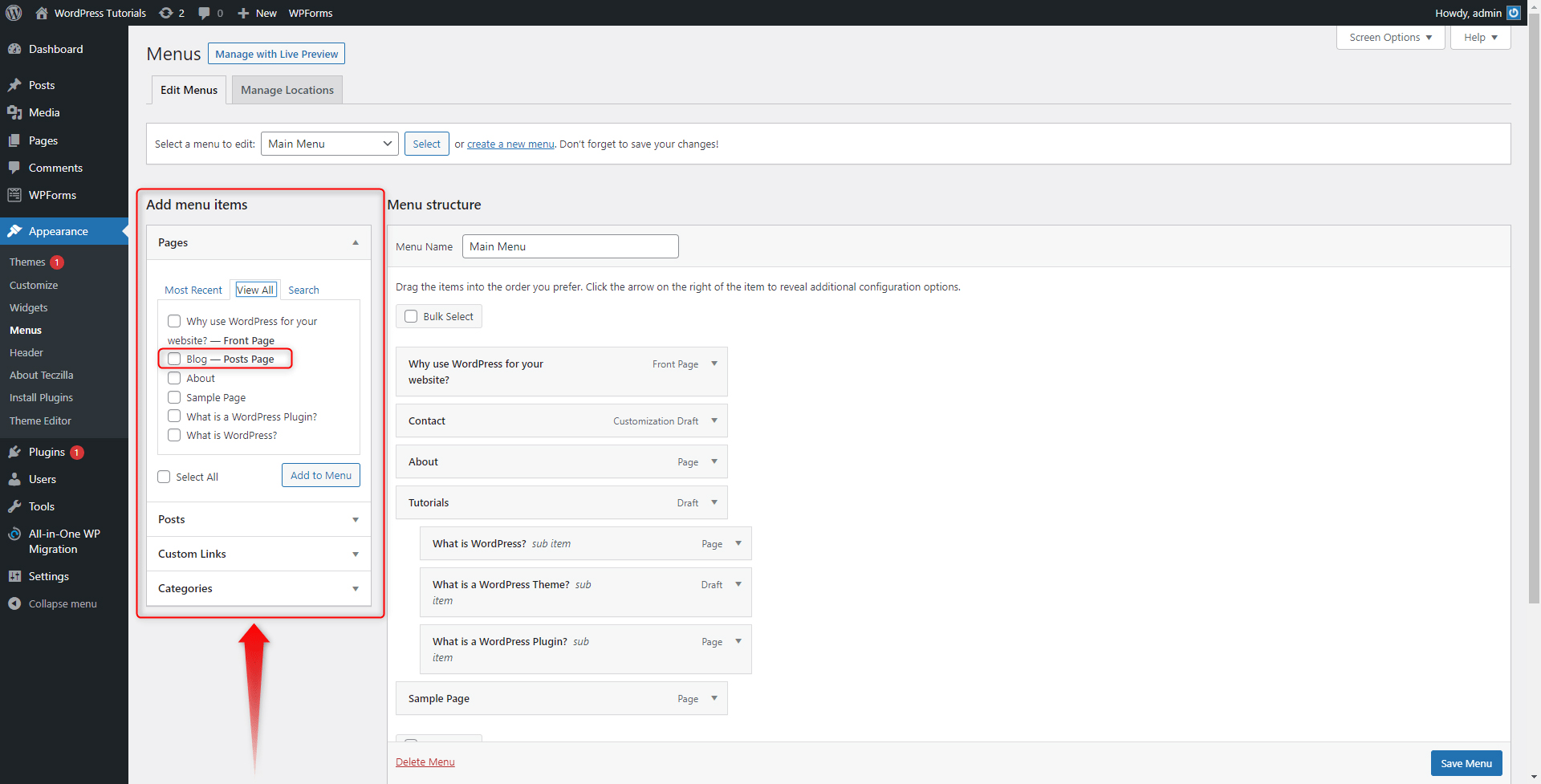 Select it and then click on Add to Menu: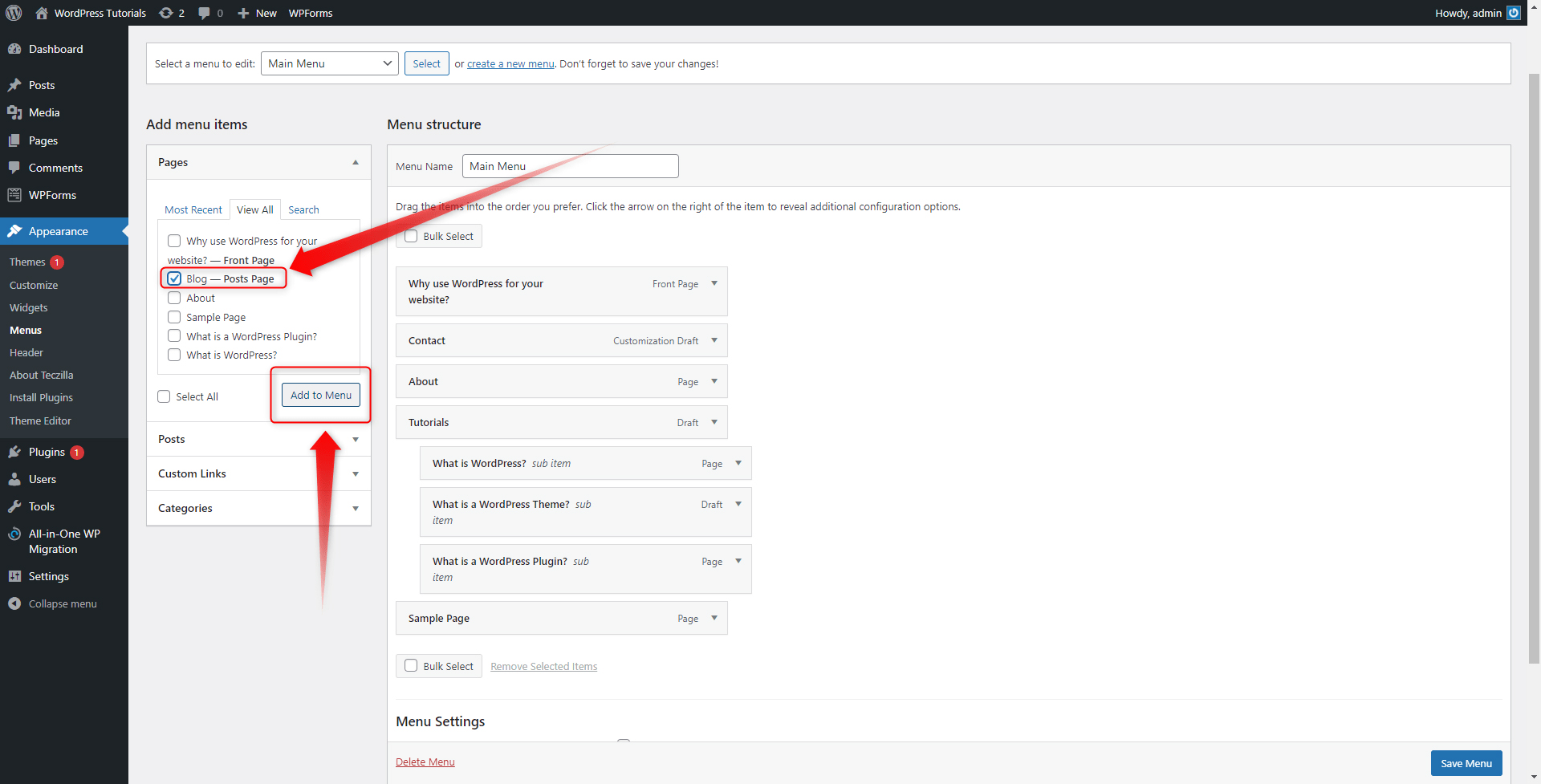 When you do so, WordPress will automatically add the selected page to the selected menu. You will be able to see the page at the bottom of the list in the right section of the page: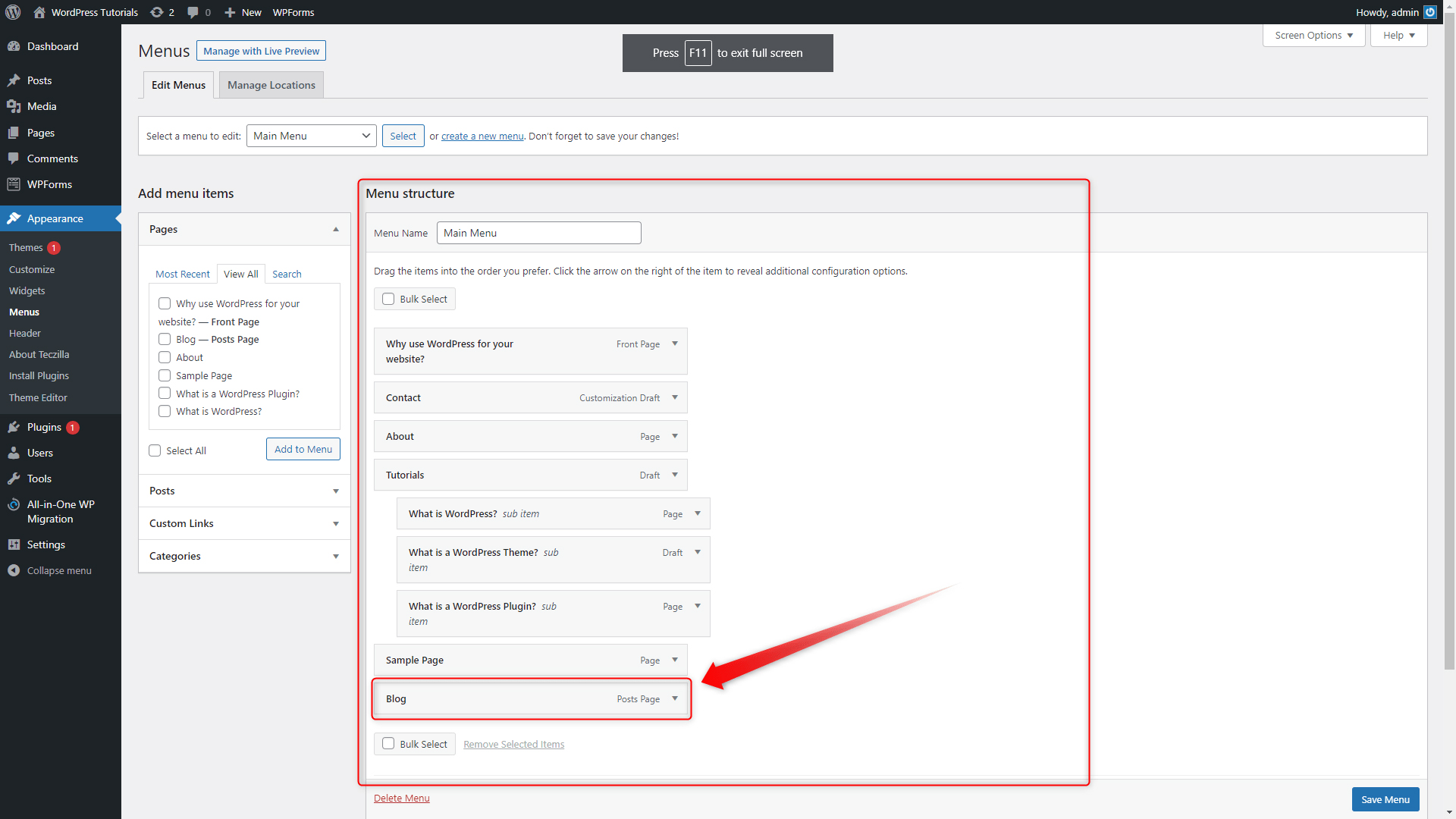 Keep in mind that you can change the position of the page within the selected menu by simply clicking and dragging the dedicated box around: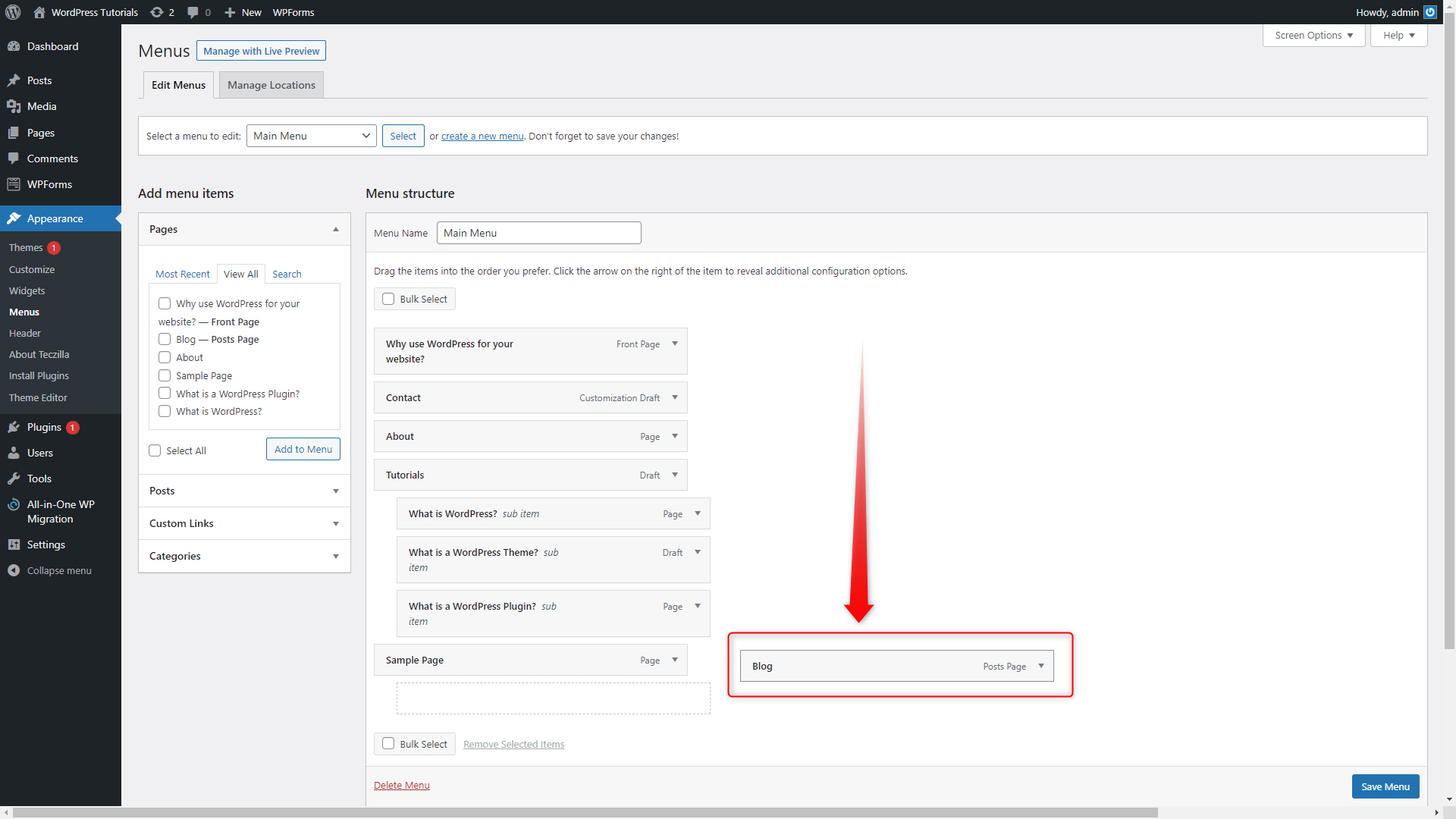 When you are done with your setup, simply click on the blue Save Menu button at the bottom right corner of the screen: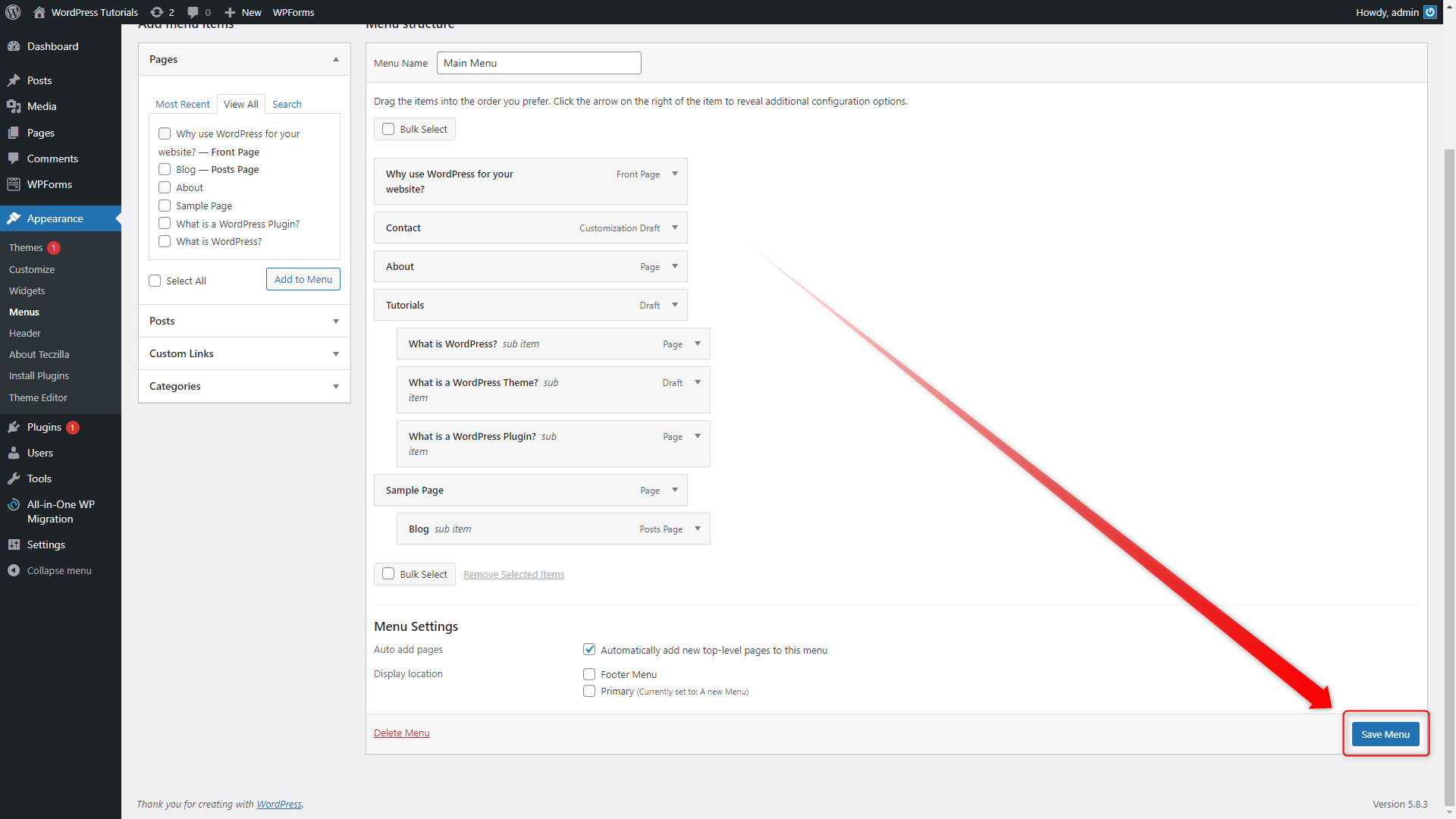 Now, load your site and see how the final result has turned out to be: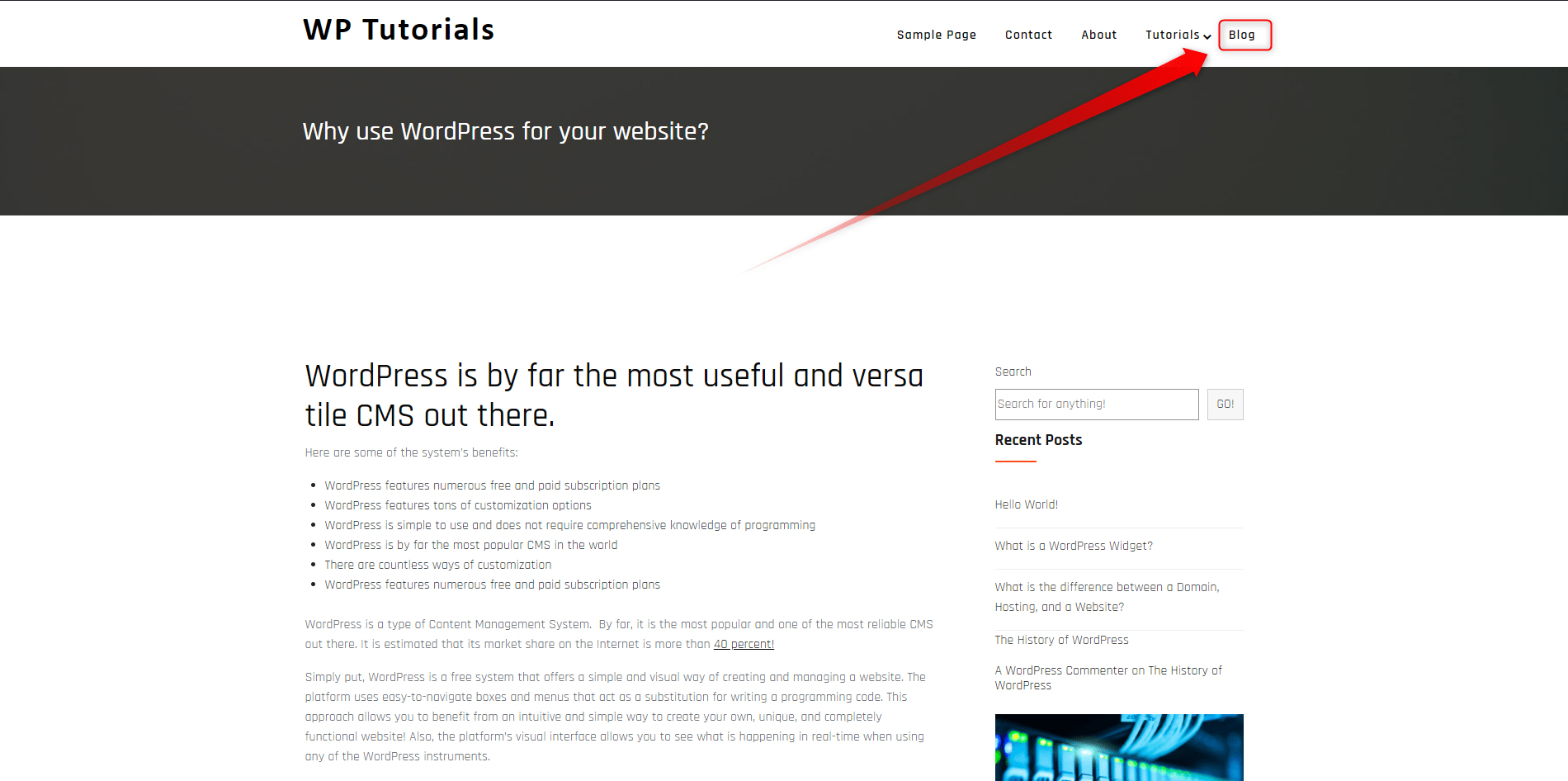 Conclusion: How to Add the Blog Page to your Main Menu
Adding the blog page to your menu is a great way to redirect your site traffic to the blog and therefore improve user engagement and contribute to more conversions and customers. Also, adding your blog page to the menu can add a kick to SEO and can greatly enhance the functionality of your entire website.
Build Your Functional New Site With ZETTAHOST
ZETTAHOST offers a wide range of hosting services among which are shared web hosting, WordPress hosting, and VPS hosting. We also provide data encryption with SSL Certificates as well as domain name registration. Check out our services, contact us and build your awesome new website today!
Check Out Our Complete and Free WordPress Guide
Looking for a comprehensive step-by-step guide to building your first site? Then have a look at our in-depth article that explains everything about WordPress!
Related: