When building a website with WordPress, it is always a good idea to include a blog section. This is important for several different reasons:
Adding a blog section can greatly enhance your visitors' browsing experience.
The blog section adds а new channel for promoting your business.
Blogs are very important for SEO and give a great kick to your site's higher search ranking.
All this makes the WordPress blog an ideal place for different updates about your industry's hot topics, reviews of some of the products and services you offer, or simply for adding commentaries about what interests you. In either case, knowing how to set up your blog is important for your online presence. In the next paragraphs, you will understand how to do so.
How and Why to Set Up a WordPress Blog Page
After you have finished the WordPress installation process, choosing a theme, installing some plugins, and setting up your Homepage, it is time to focus on your Blog section.
In many cases, focusing on creating a blog section is equally important as focusing on creating an appealing Homepage. Both can contribute to positive feedback and both can ensure many returning visitors and eventually new paying customers. However, your site's welcome page aims at different goals – it should make a good first impression and oftentimes it displays static content – one that remains the same over big periods. On the other hand, the blog section aims at showcasing some time-bound content that you update occasionally.
To open the general settings, from your Admin Panel, go to Settings->Reading: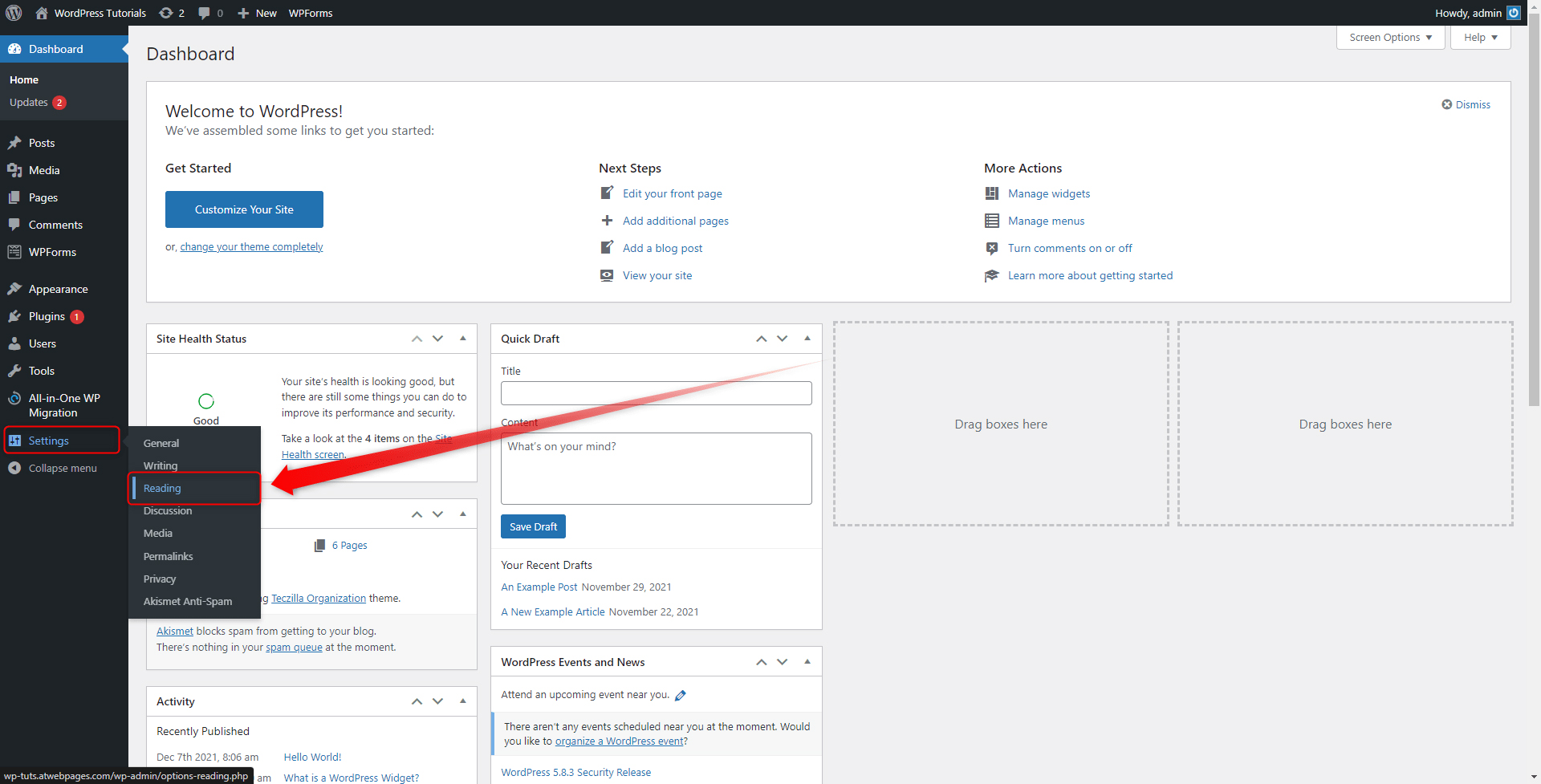 This will open the Reading Settings page: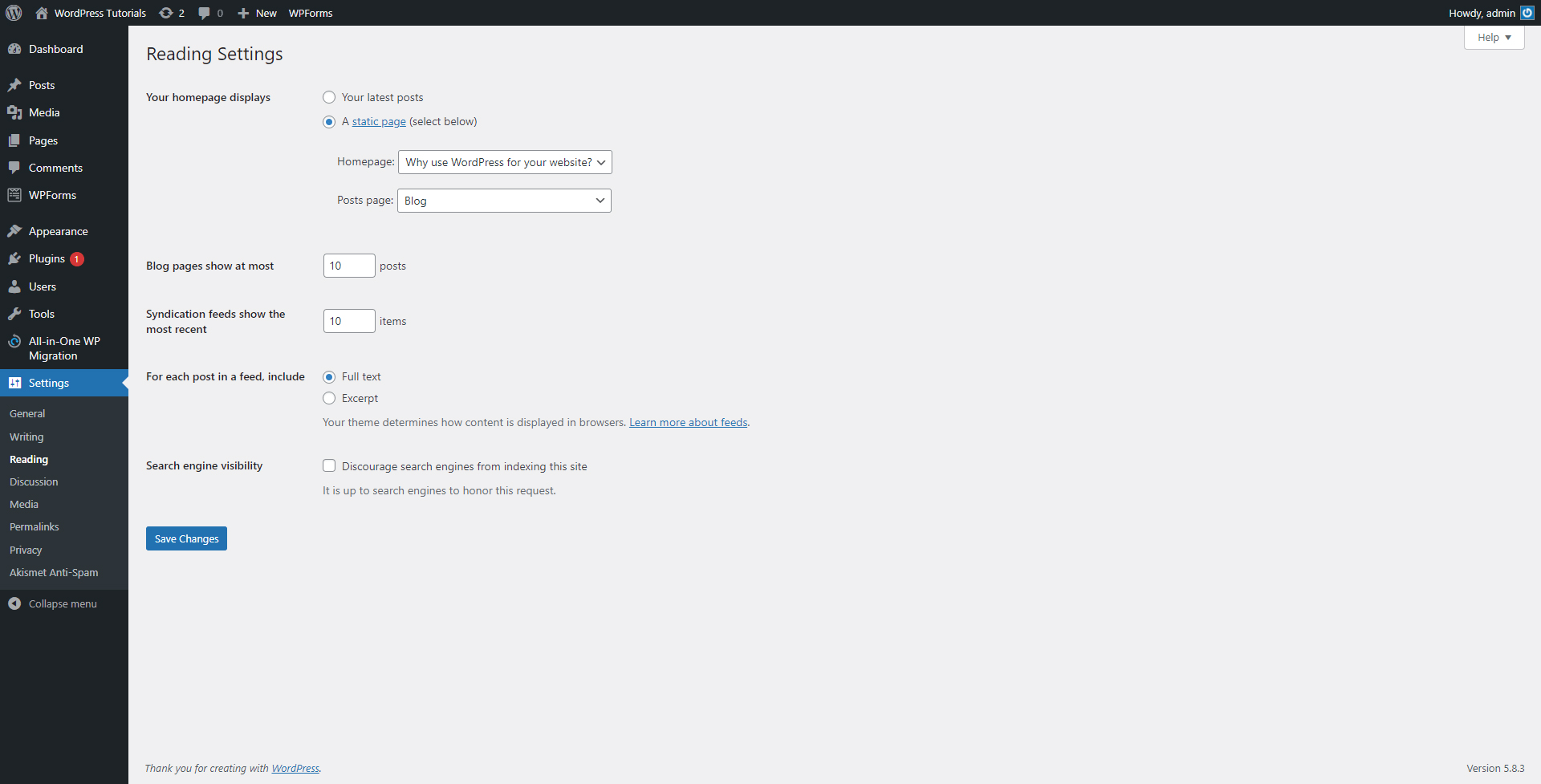 From here you can make some quick Homepage and Post Page setup, as well as some further adjustments to your new Blog section. First, choose what will your homepage display – your latest posts, or a page with some static content: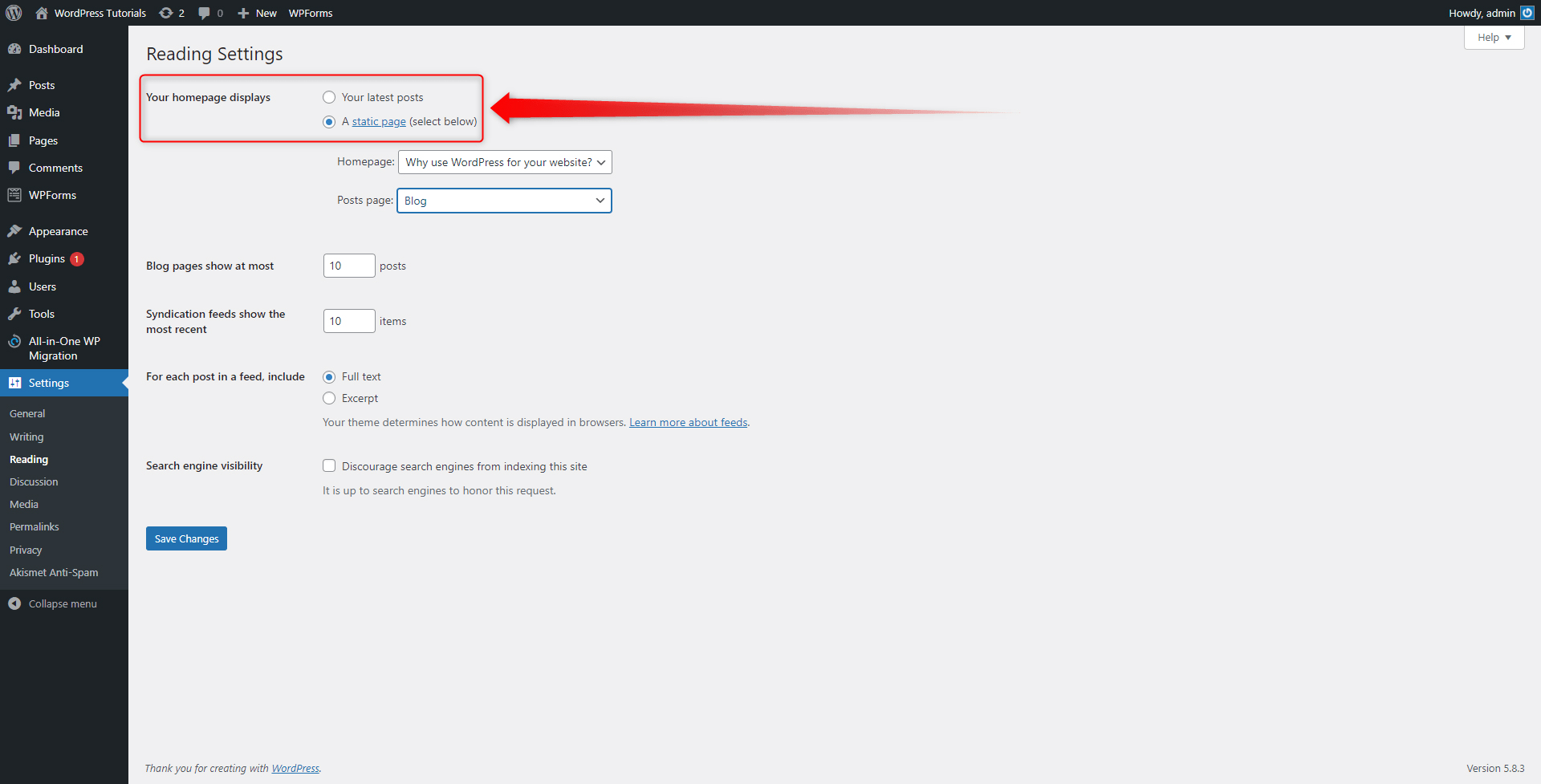 Then, choose which particular pages will become your Homepage and Blog page: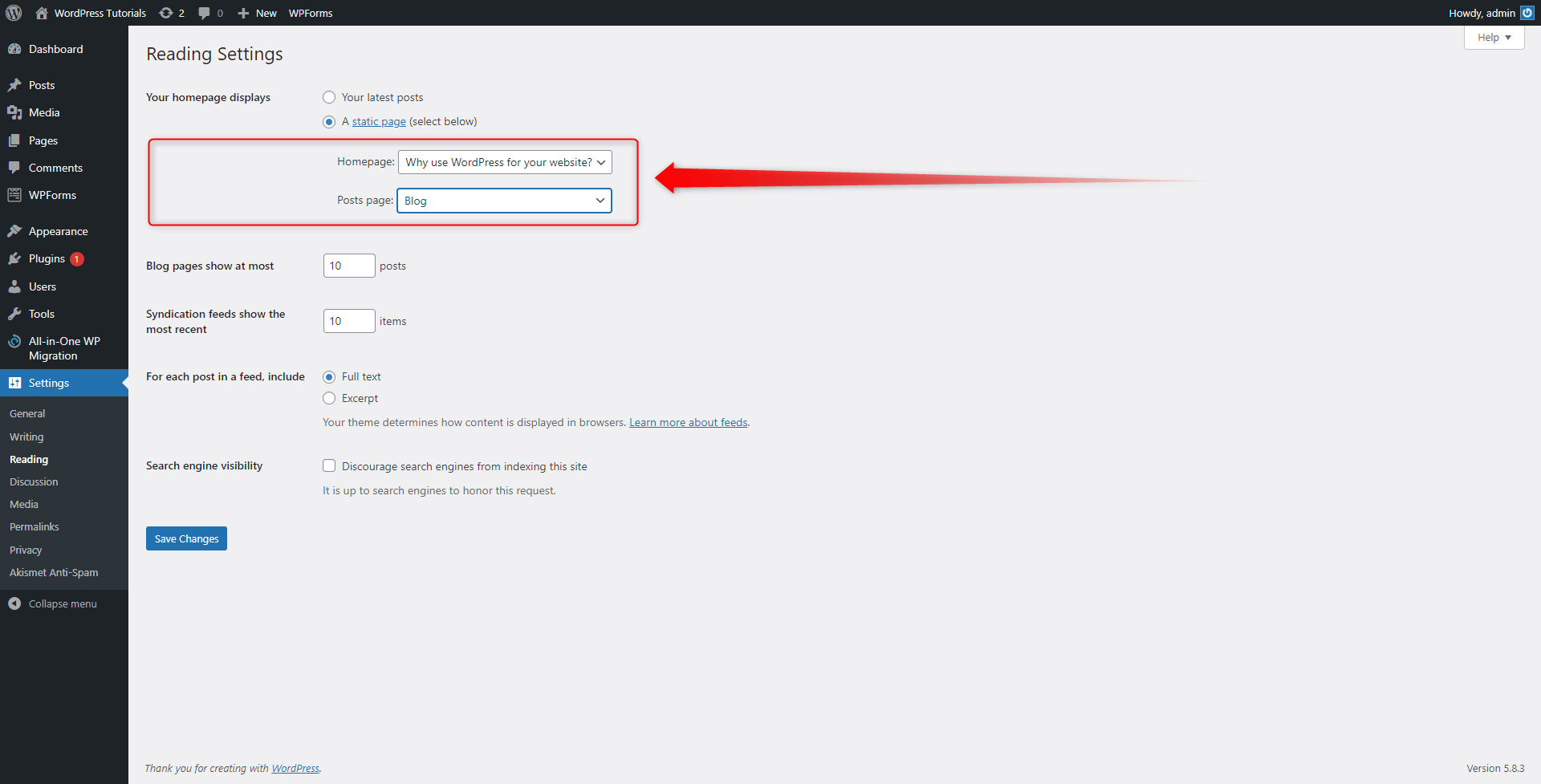 After that, make some more adjustments that would meet your preferences with the rest of the available options: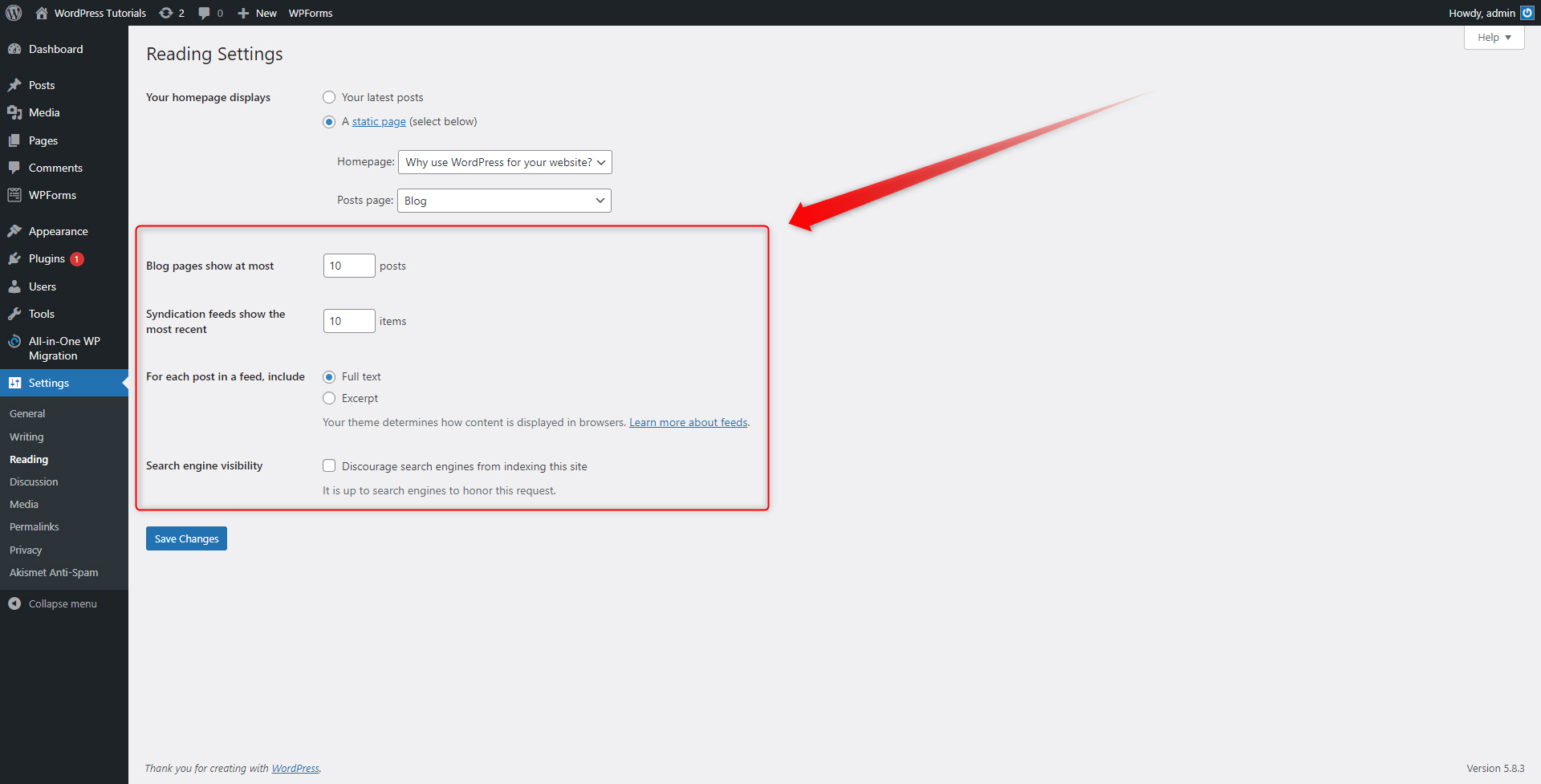 As mentioned, WordPress Blogs are among other things, a great tool for boosting SEO, so if you would wish to add search engine-friendly content, avoid adding a tick to the Search Engine Visibility option: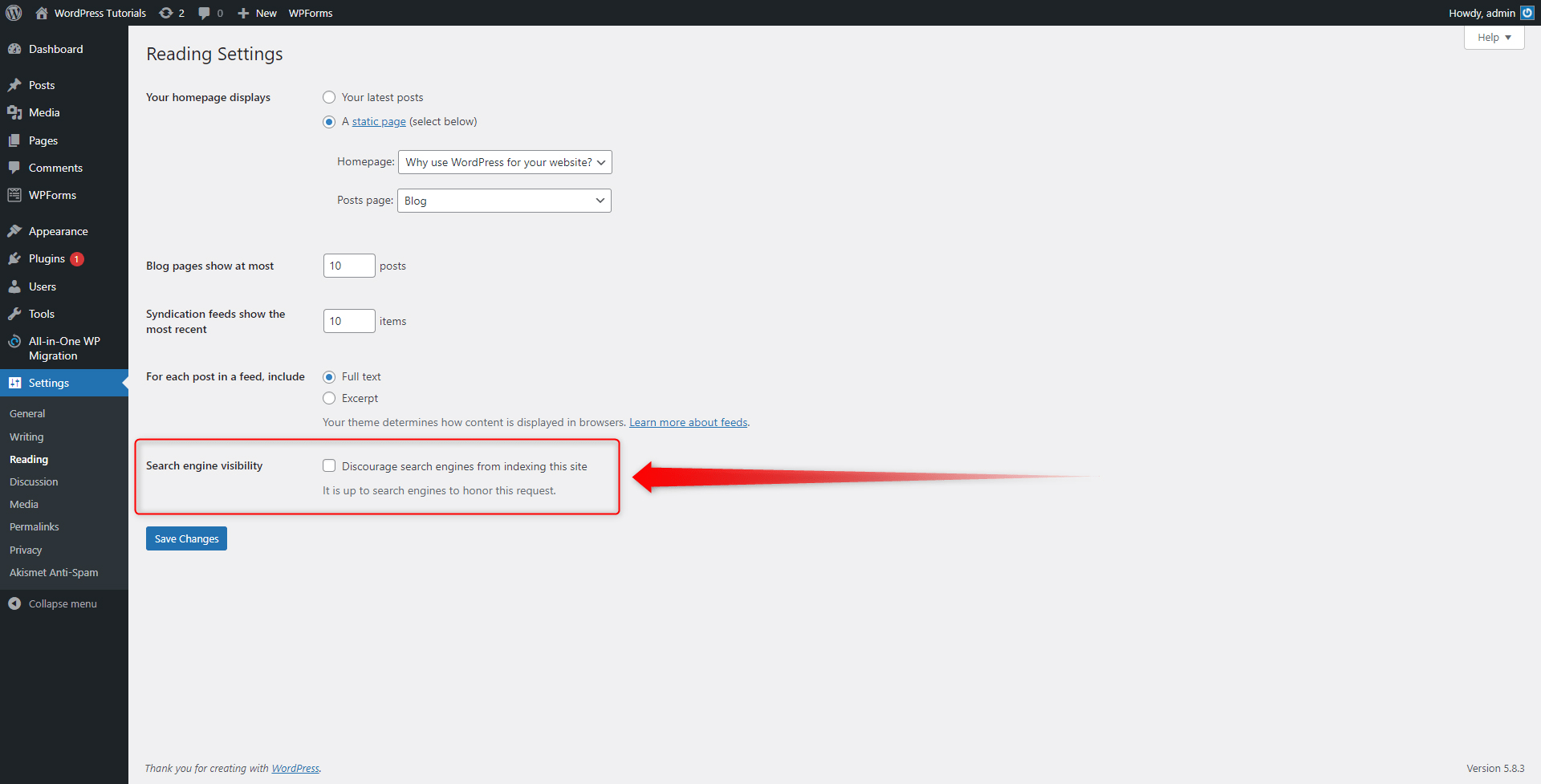 After you are done with your setup, click on the blue Save Changes button at the bottom of the screen. This will make sure that WordPress will save and apply all the changes you've just made: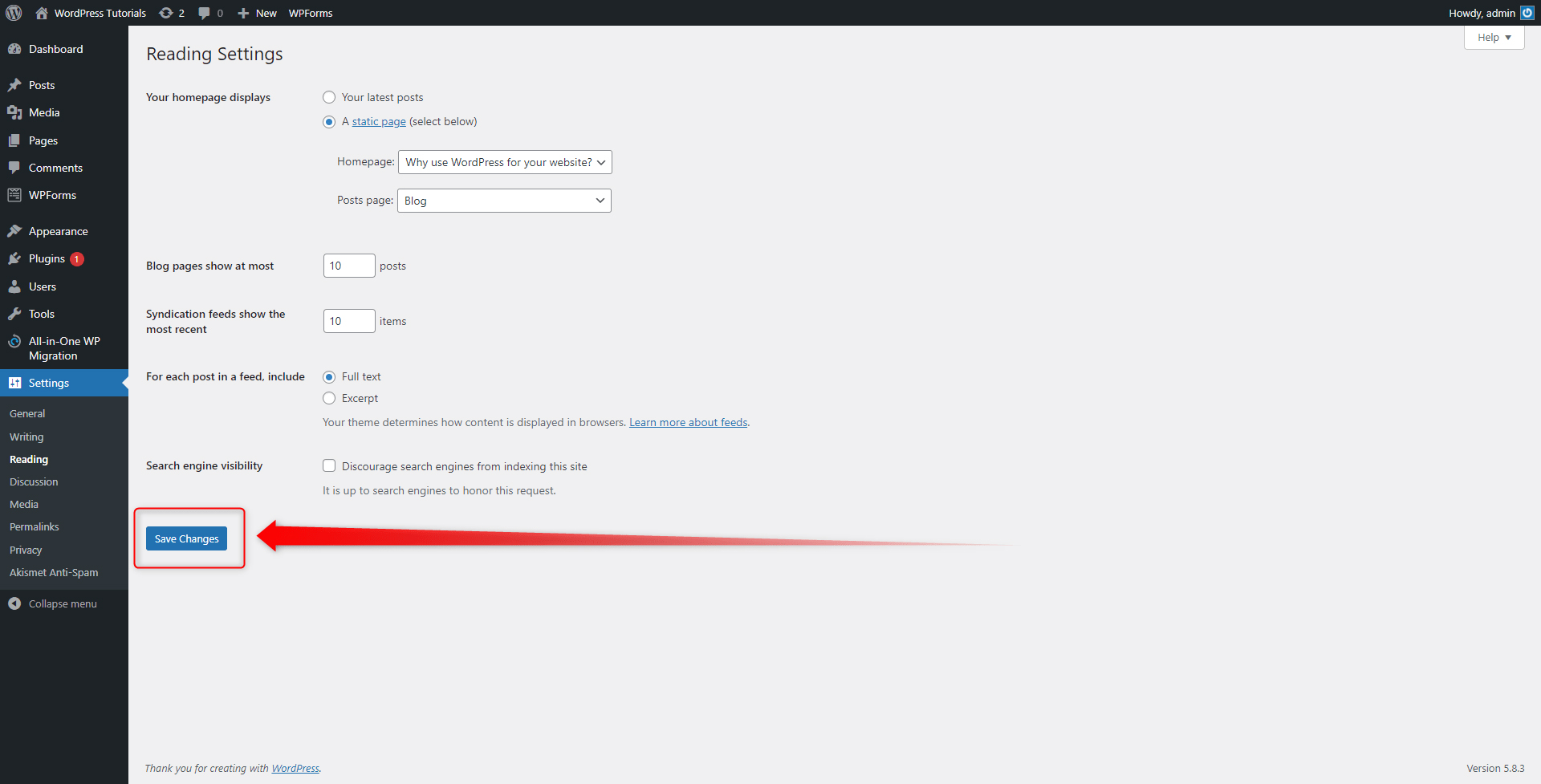 Start Your Site Building Journey With ZETTAHOST
If you wish to improve your WordPress skills, then definitely have a look at our full and comprehensive WordPress guide, where you will find everything you need to create the website of your dreams!
Build Your New Site With ZETTAHOST
If you are still not sure where to begin your site-building project, then definitely start by checking out the ZETTAHOST free hosting services and start your online journey today!
Conclusion: How and Why to Set Up a WordPress Blog Page
Blogs are very useful for any kind of WordPress site. Learn how to set up yours and benefit from better search engine ranking, more traffic, more satisfied customers, and a better-crafted website with elegant design and improved functionality.