Gravatar is a service that allows WordPress users to create a profile with an avatar image that can be used on various web places such as online blogs, comment sections, and email accounts.
Setting up your profile is one of the first things you should do when you install WordPress.
All WordPress websites come with Gravatar support and the platform automatically assigns default settings to each individual WordPress role. This means that the setup is very easy and does not require any technical knowledge or using WordPress plugins.
It is always a good idea to personalize your Gravatar info, as this gives a more human feel to your online presence and also more details about yourself and your online activity. Not to mention that a unified online profile greatly increases your credibility and authority.
This is why in the following paragraphs you will read how to personalize your Gravatar settings.
How to use Gravatar with Your WordPress Profile
To be able to use Gravatar with your website, you should first register for the service. You can do so via the admin dashboard:
First, go to the Users->Profile. This will open the options page for your WordPress profile: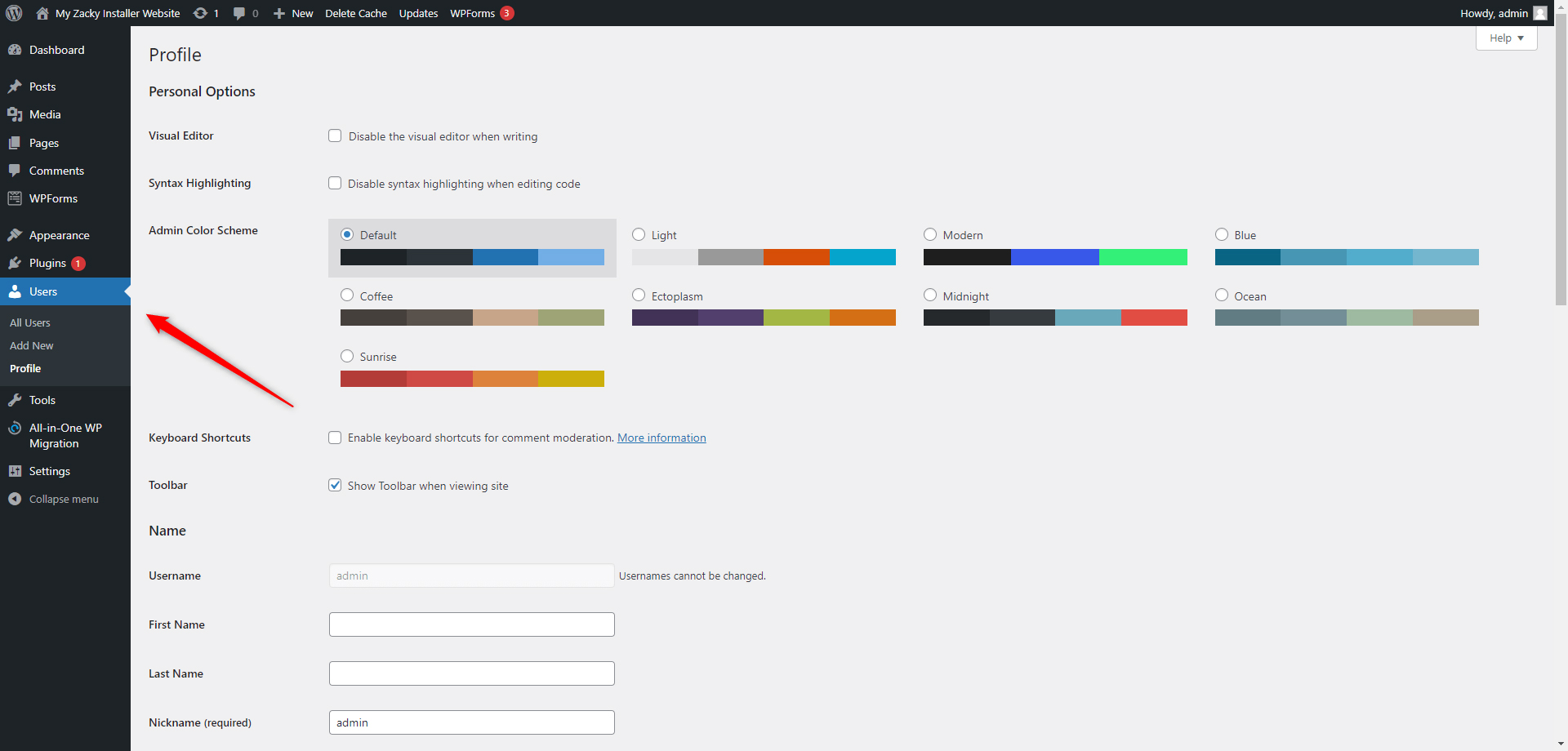 While on this page, scroll down until you see the Profile Picture section. Just below the image, there's an anchor text stating "You can change your profile picture on Gravatar":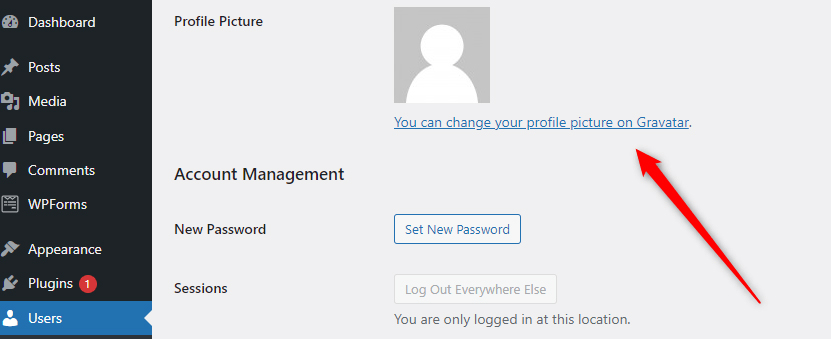 Click this link, so it directs you to the Gravatar official website.
From there, follow the instructions and register your profile for the service: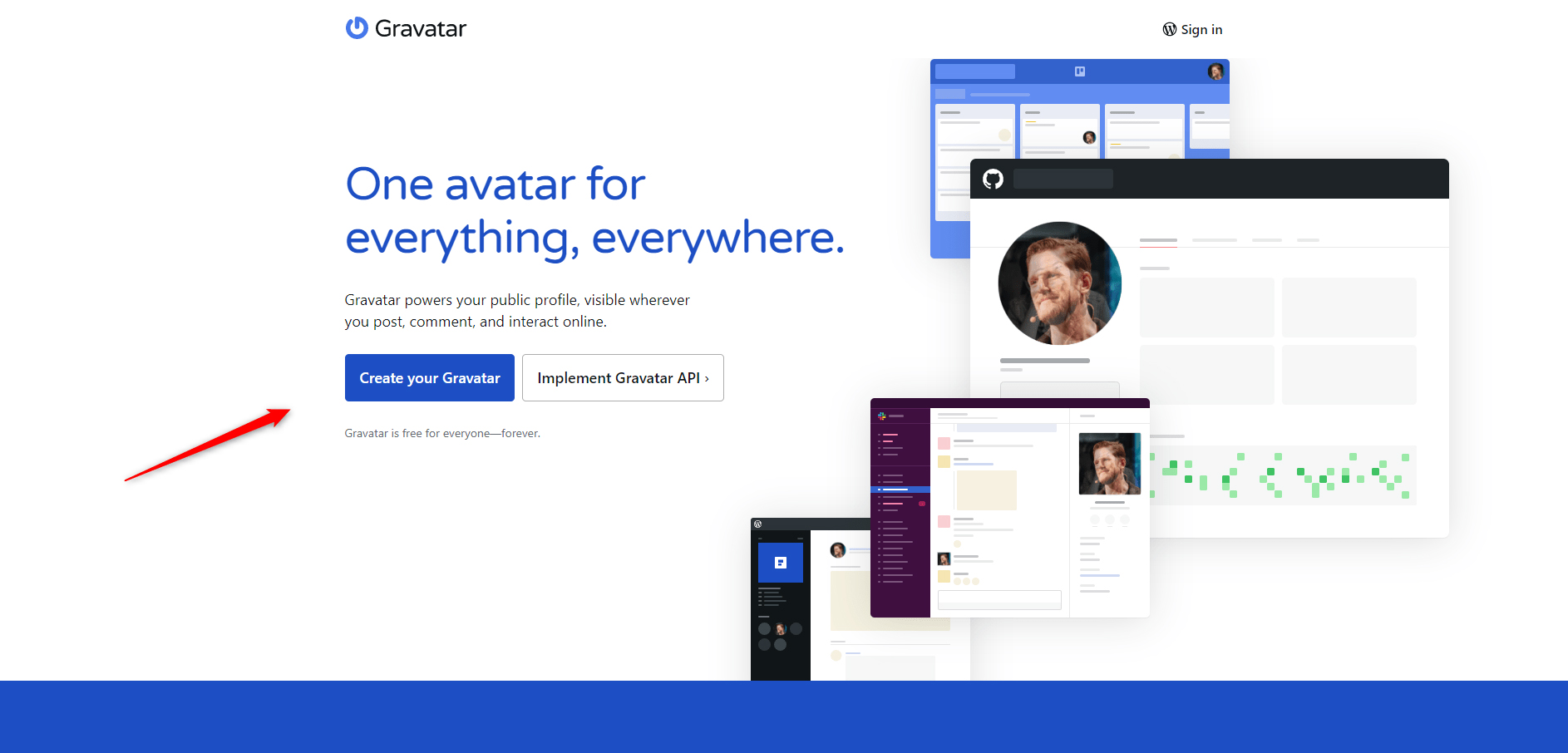 Once you've done so, via the Gravatar website, you can add a picture to your account: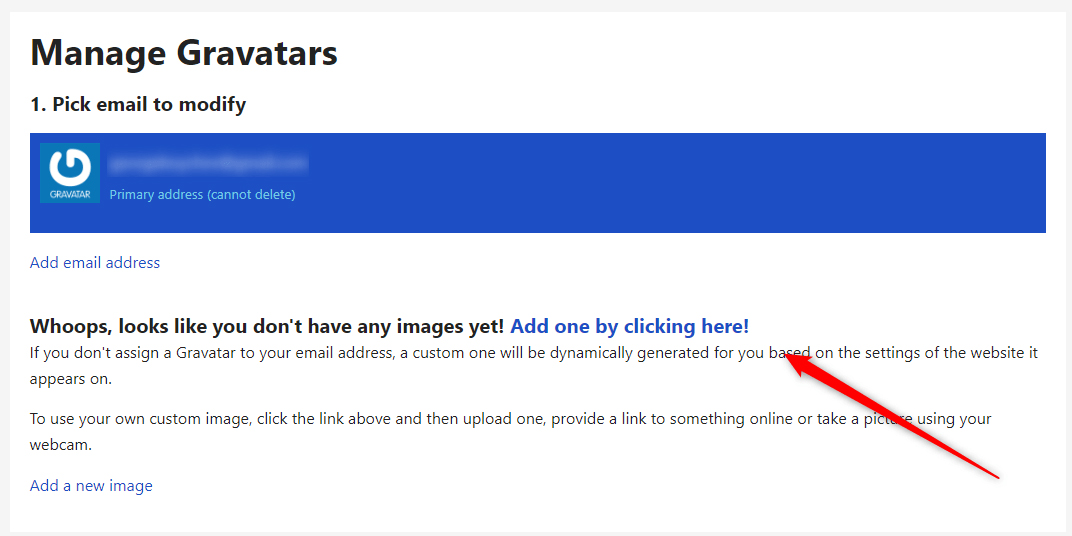 At the final step of the setup process, you will be asked to check your new gravatar settings via an email confirmation. Once you receive an email, follow the instructions and you will finish the setup: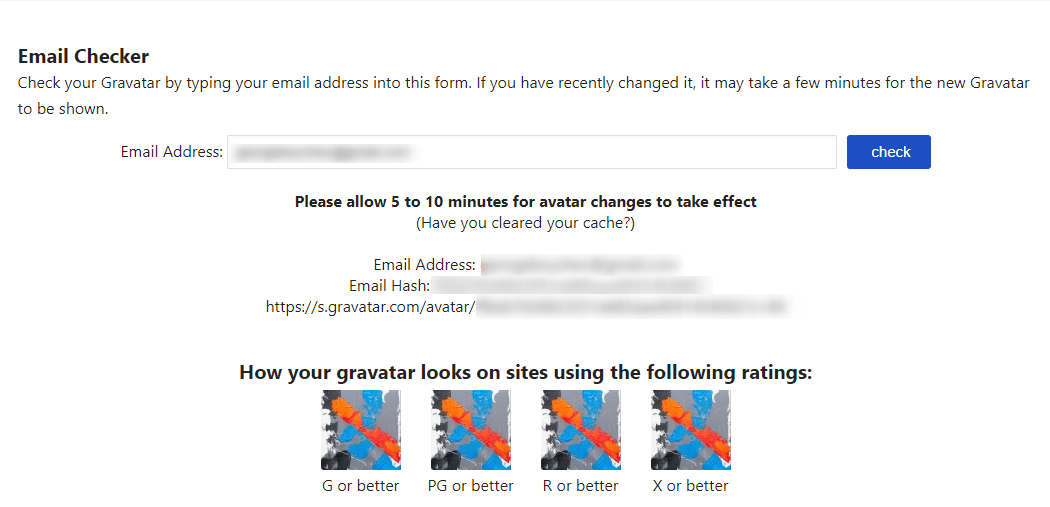 Now, if you open your WordPress admin panel again and once again go to the profile page (Users->Profile), you will see that your profile picture has automatically changed with the one you selected for your Gravatar: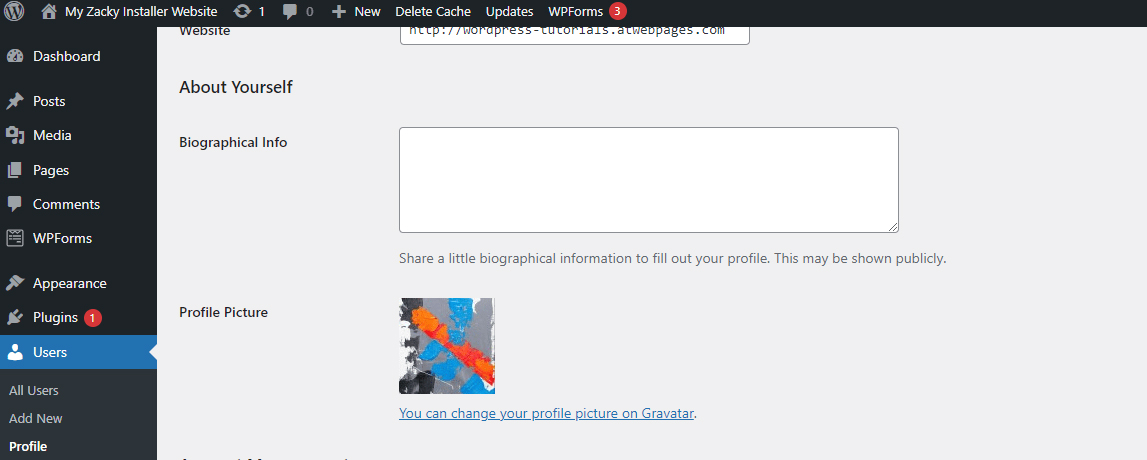 How to Customize Your WordPress Gravatar Settings
Although the Gravatar setup is finished, there are yet other settings you can tweak for an even more custom appearance.
To access these, via your WordPress admin panel, go to Settings->Discussion: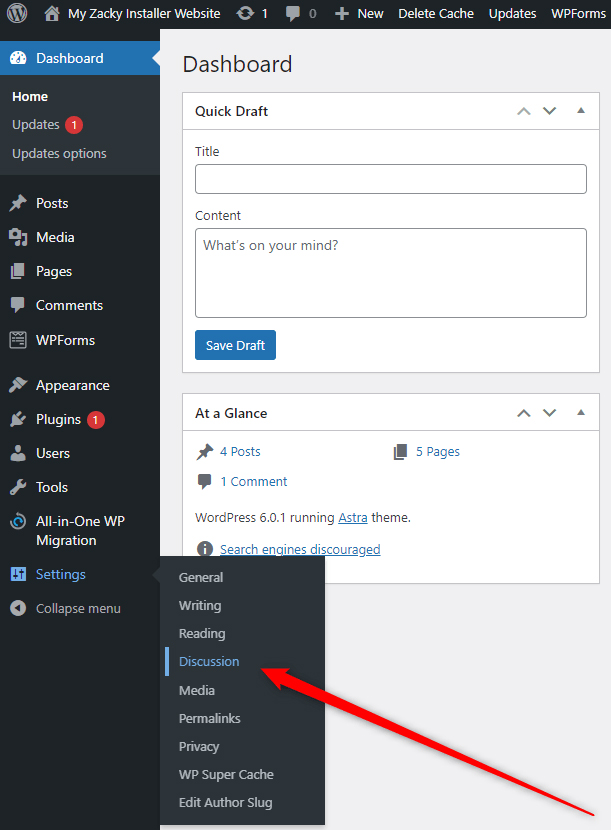 This page contains various settings regarding the comment section on your website.
When you scroll down, you will notice an Avatars section. From here you can change various aspects of your profile such as:
Avatar (Gravatar) displays settings
A rating that suits your website audience
Default Avatar display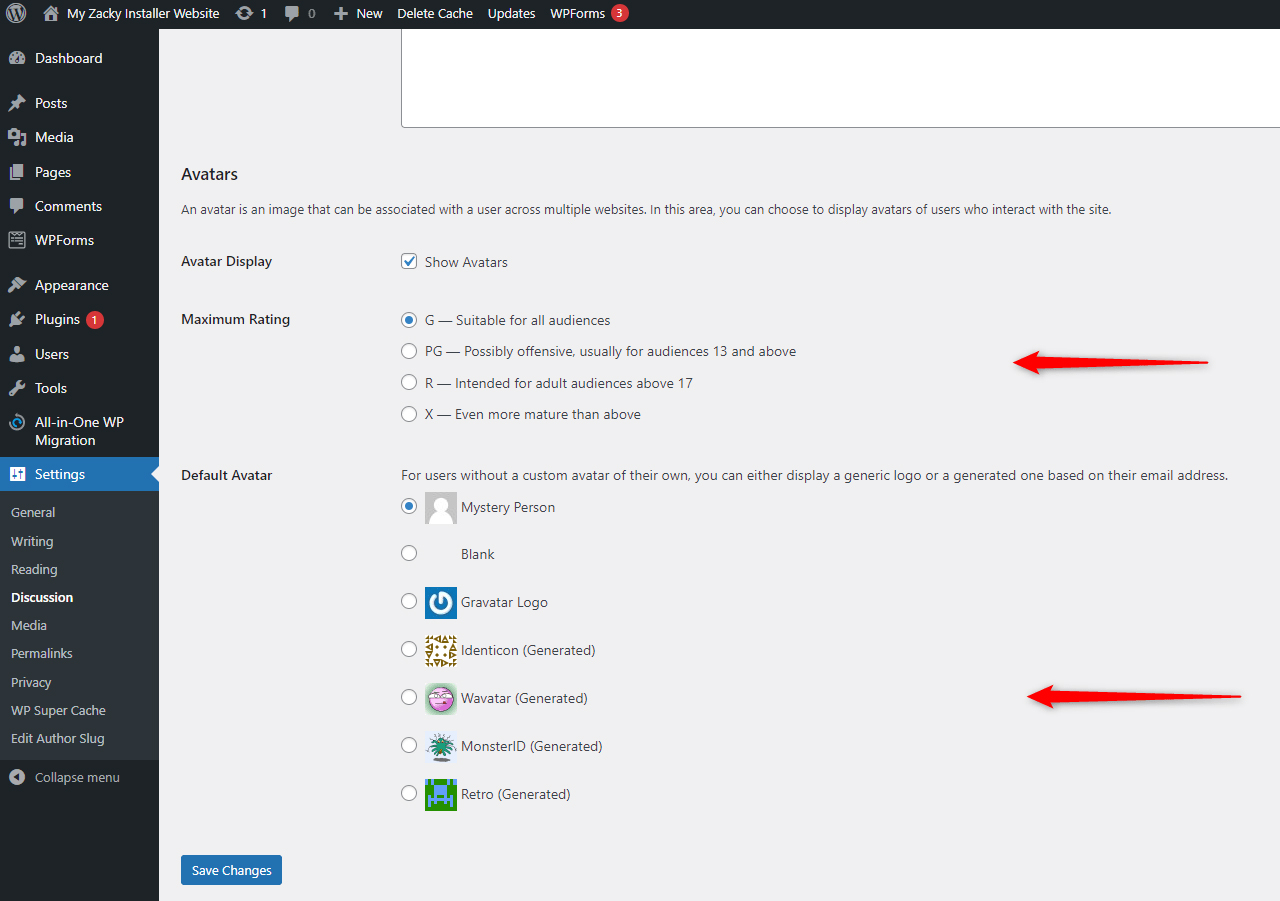 Once you select your preferred settings, don't forget to save the changes.
Conclusion
Gravatars are very useful, as they offer you the use of a unified username across various online platforms that makes communication across the Internet not only easier but also helps you build trustworthiness and credibility.
Related: