When inviting other people to work with you on your website, you do this by assigning them roles. Each user is granted a role that gives them certain access to different WordPress functions. Depending on the access, the user can do something and is restricted to do others.
By distributing roles, you can achieve greater efficiency and greater traffic to your pages. By doing so, you can also learn WordPress faster and more efficiently, as you will be monitoring and distributing various tasks among various users.
How to Assign WordPress Roles?
The process is quite simple and straightforward. Through your WordPress Dashboard, go to the Users page and then to Add New: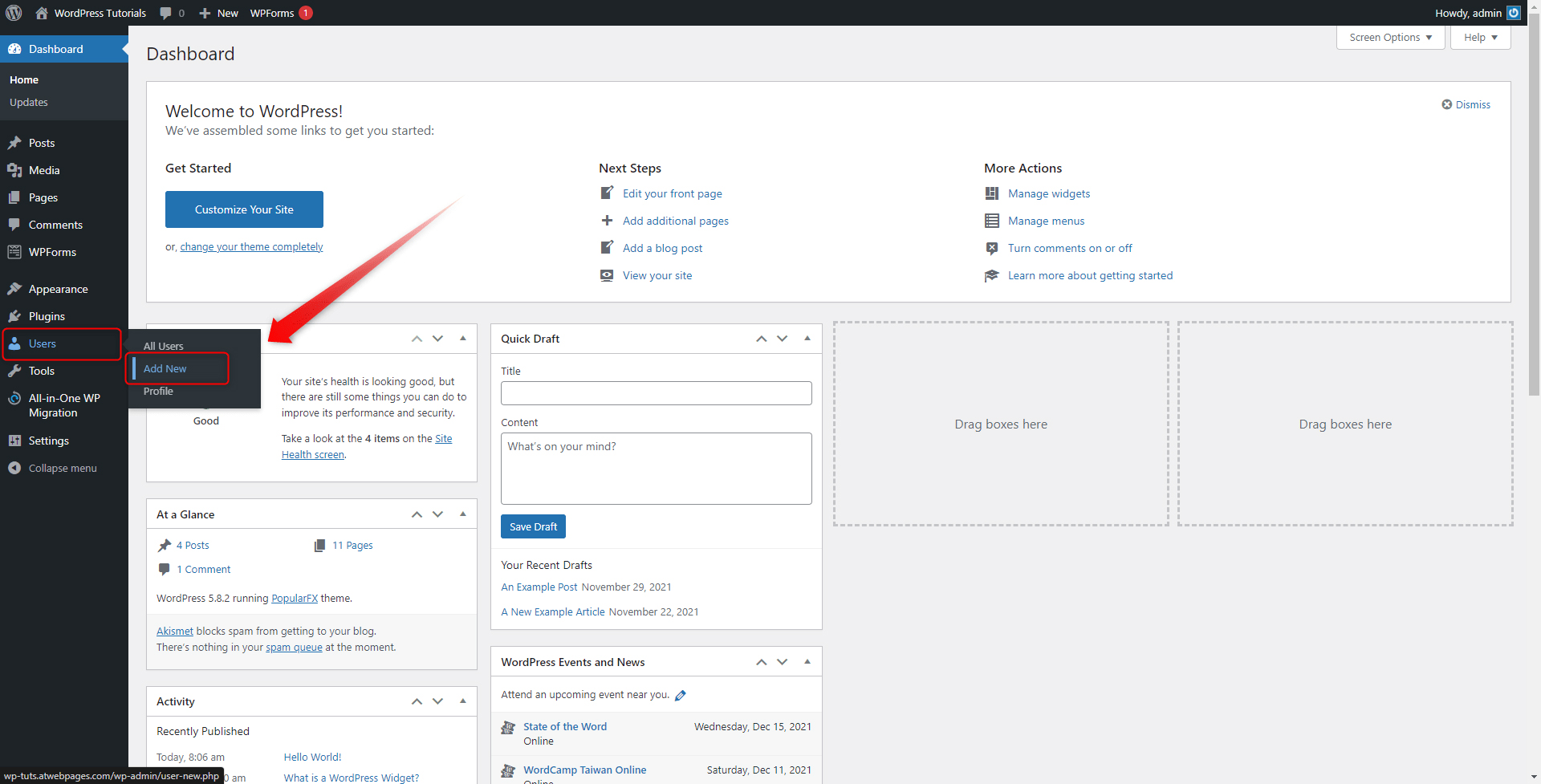 This will open the Add New User page: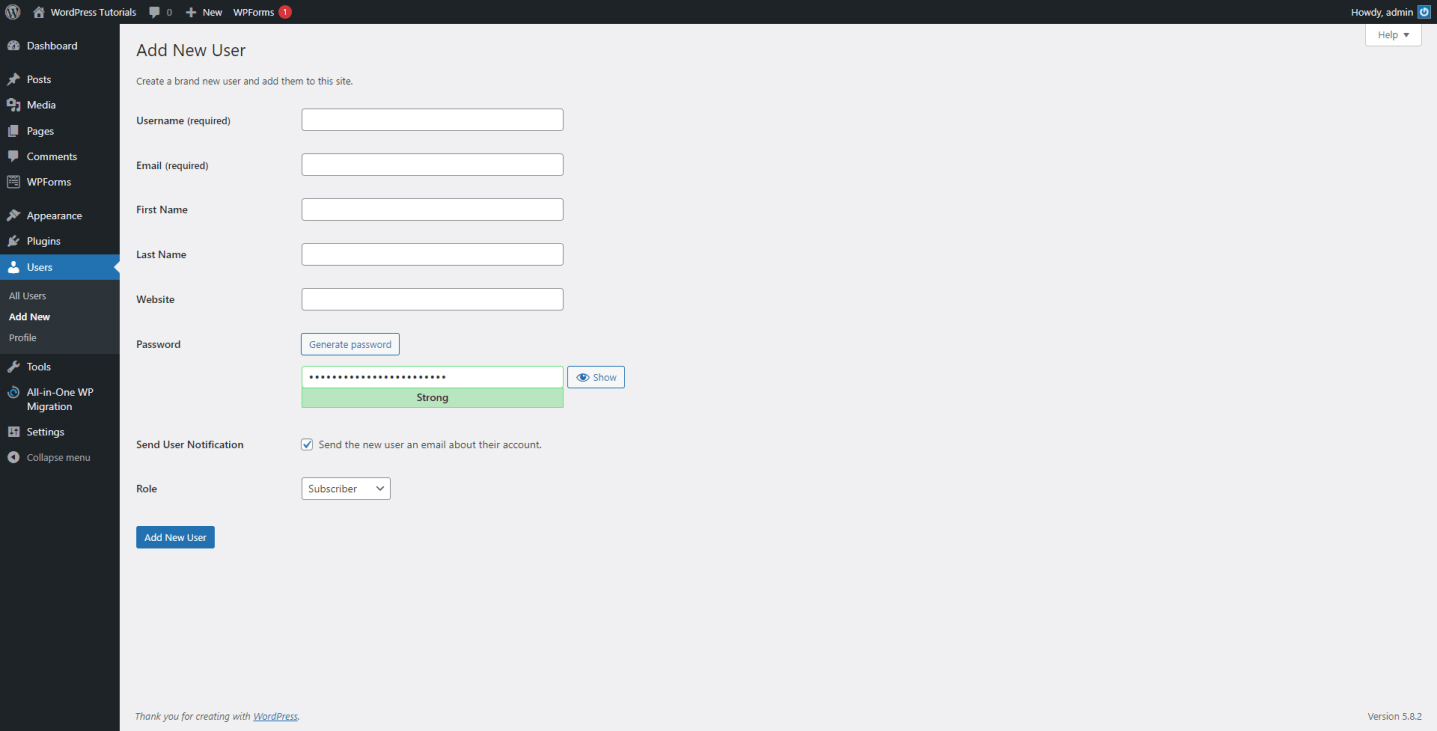 Fill in the fields, and take a closer look at the Role menu. From here you can determine the access capabilities of the newly invited WordPress user (of course, the Admin can change this role at any given time):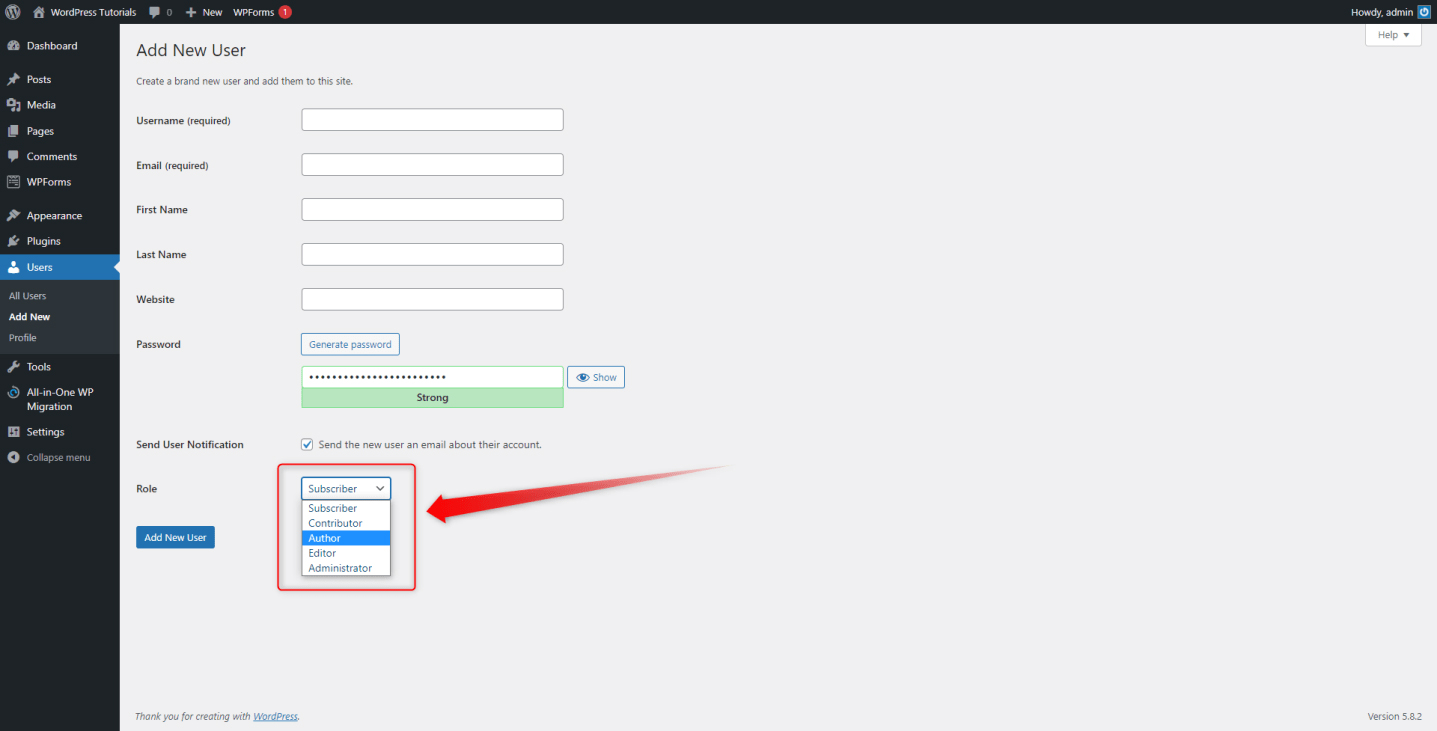 When you are ready with the fields, click on the blue Add New User. This will complete the invitation process.
How To Reassign a Different Role?
Just like inviting and assigning roles, the reassigning process is pretty simple to follow and complete. First, go to the All Users page via the Users menu in the Dashboard: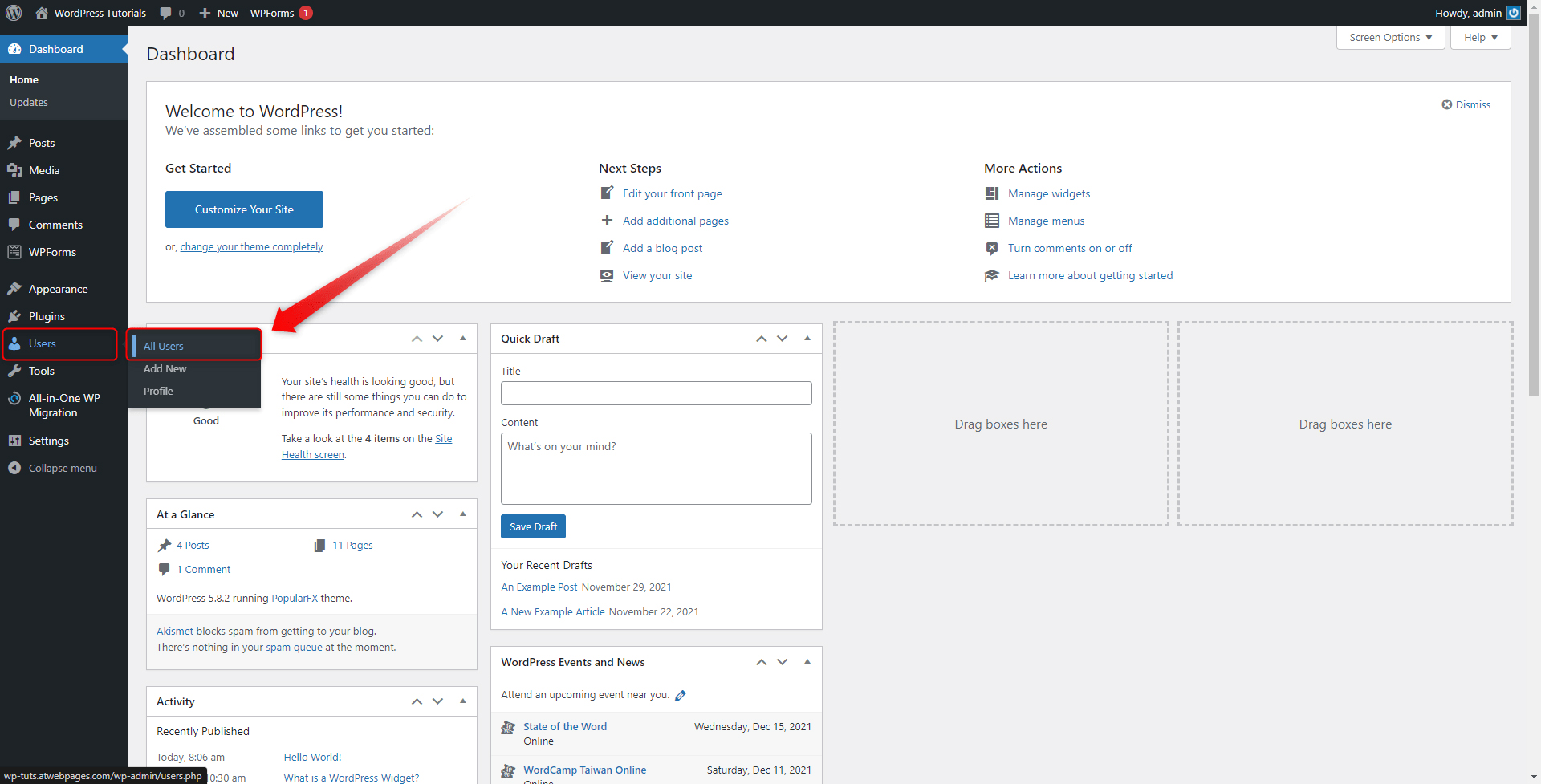 This will open the Users management page. From here you can see all the important information about all your users, and can quickly change details about them, and even delete their user accounts: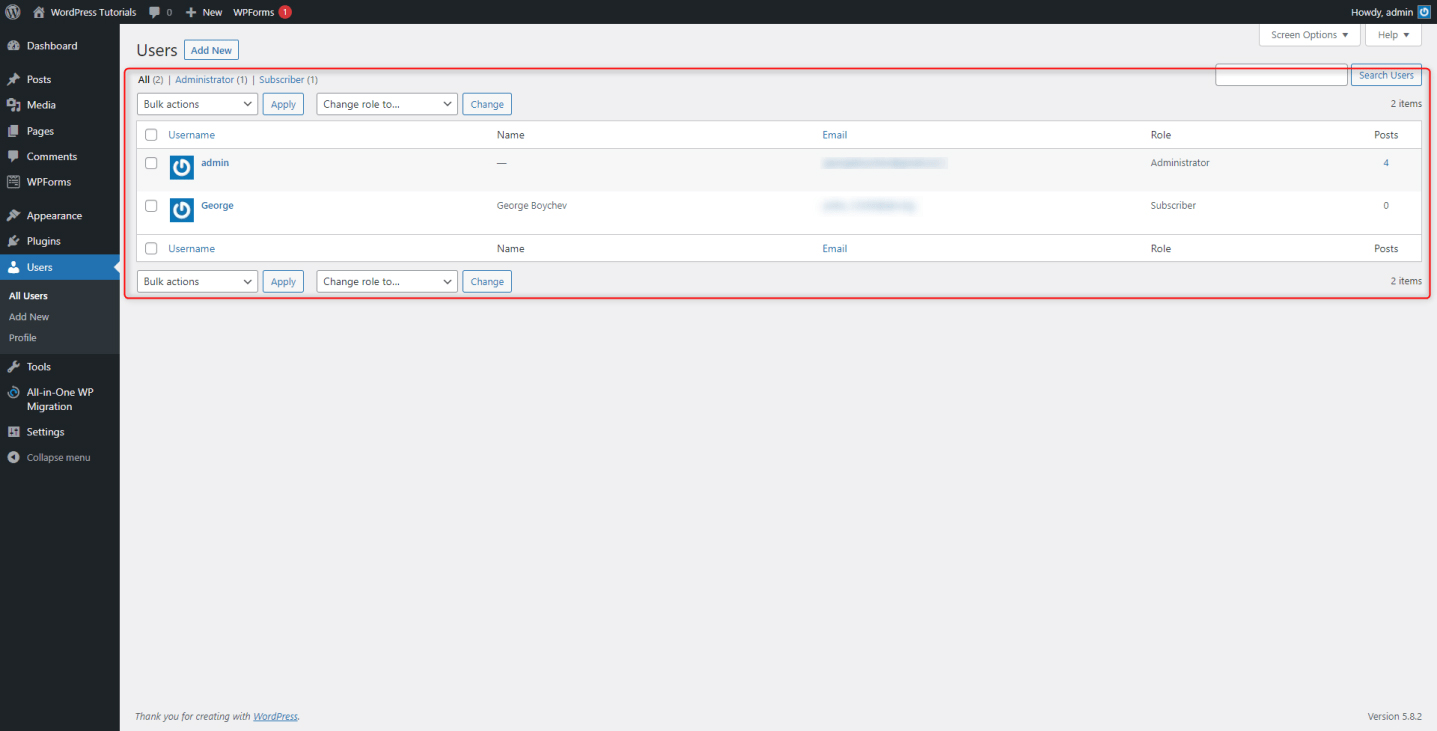 To reassign a role, hover your mouse over the name of the user you wish to reassign and click on the Edit option when it appears: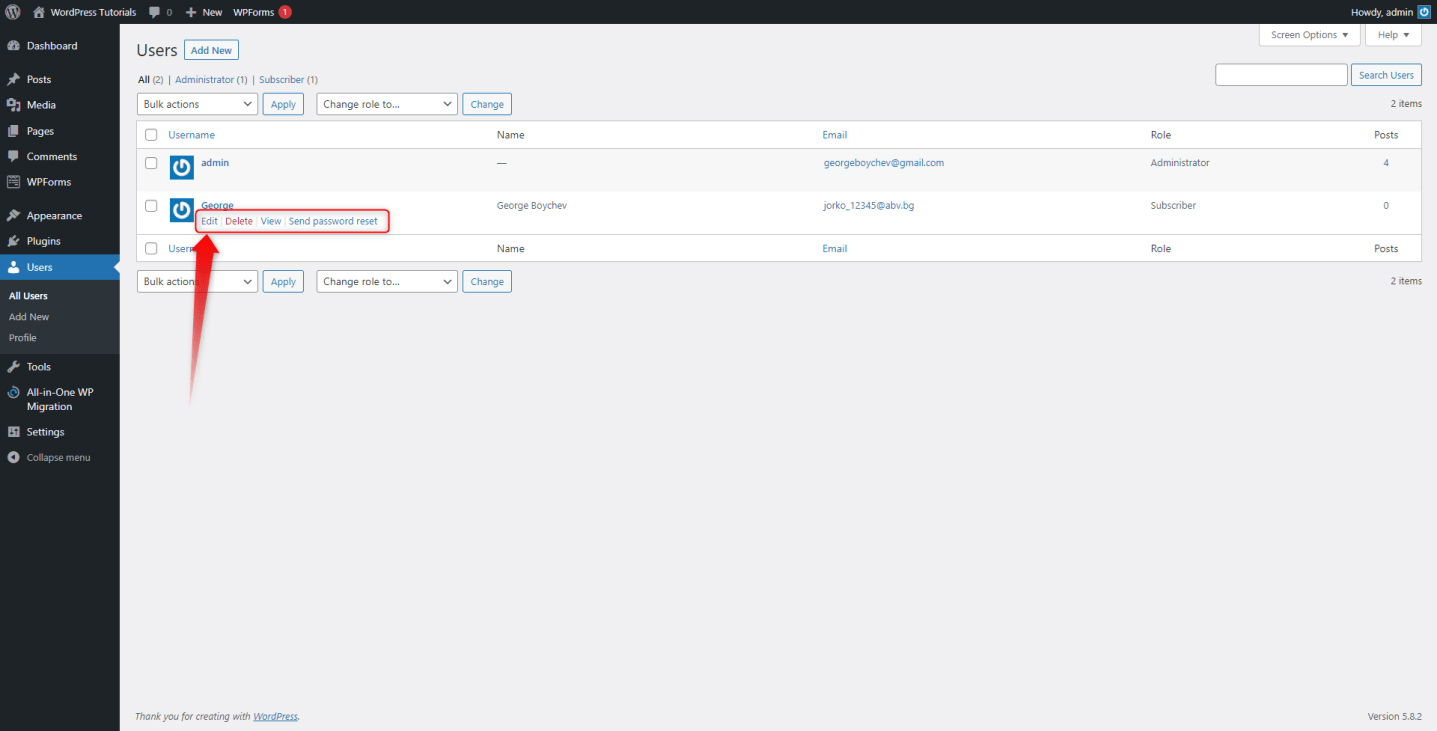 This will open their Profile page from which you can make any kind of changes: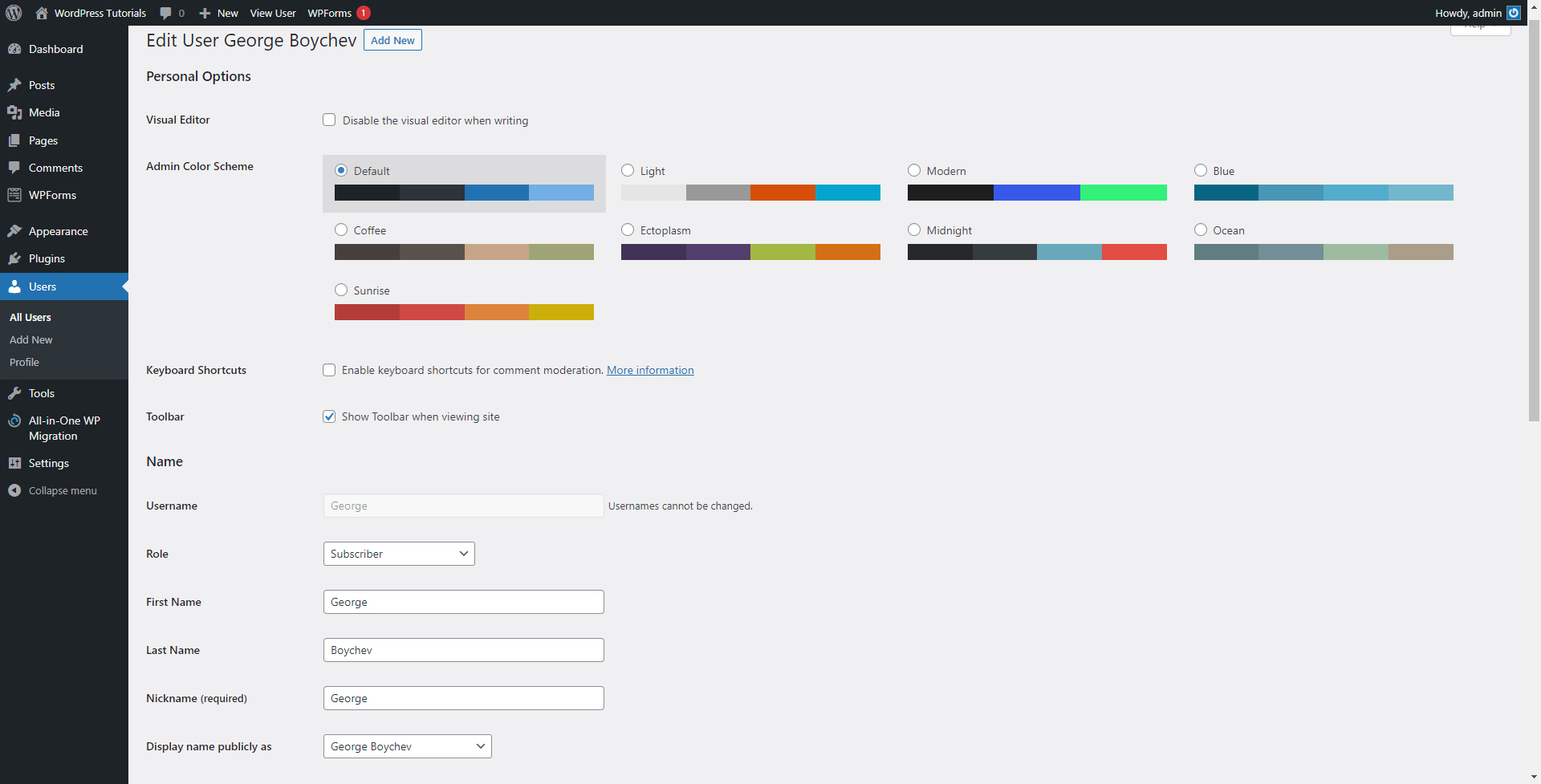 Browse all the options and search for Role one. Then from the drop-down menu simply choose the role you wish to assign this user to and then click on the blue Update User button at the bottom left of the screen: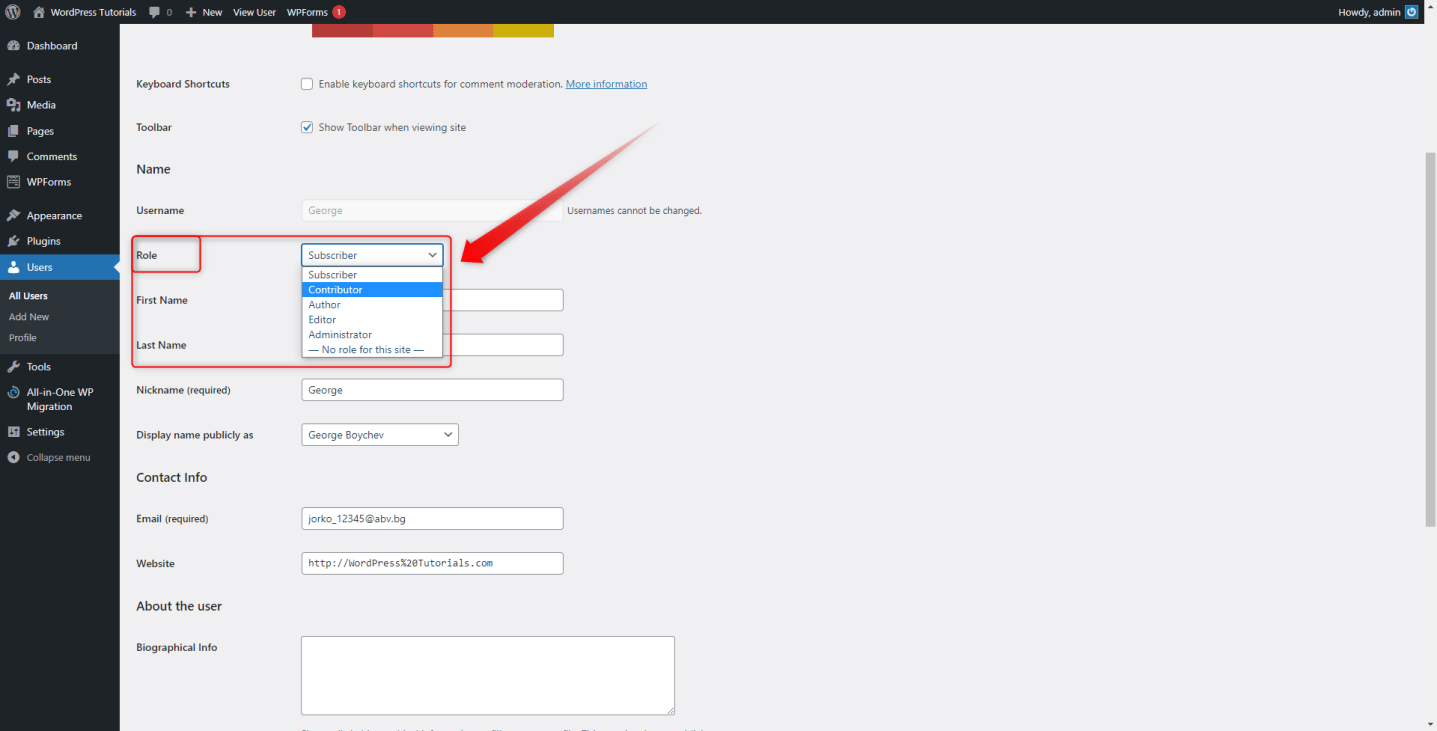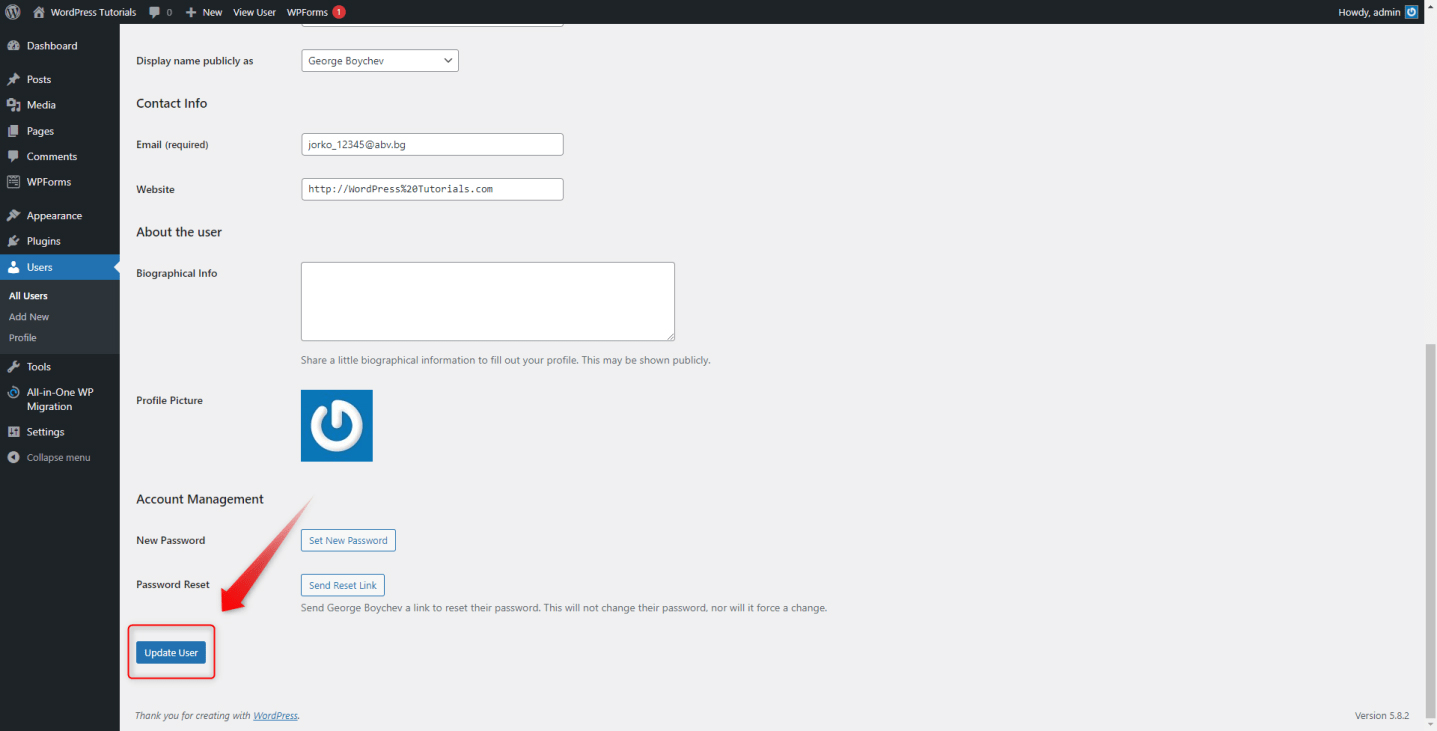 How to Assign Roles Effectively?
Since you now know what the WordPress roles are and how to assign them, it is now important to understand how to use these assignments as effectively as possible. As with many other WordPress elements, there isn't a formula or any kind of a hard rule that can tell you which way is the best. However, there are some rules of thumb that you might follow until you find your own approach to working with all other invited users:
Give each user only the level of access he needs. As mentioned, sometimes a user can change a site setting without your permission, or simply delete content and plugins accidentally. To prevent this possibility, don't aim at assigning a higher role than what is necessary in each individual case.
Keep the top roles limited in numbers. In the best-case scenario, it would be best to assign only one admin to each of your sites and only a few editors.
Learn to incorporate plugins to customize and manage your WordPress roles. Although the default WordPress settings allow enhanced versatility, it is always a good idea to benefit from a set of well-built plugins. Some of the most useful tools include:

Members – a plugin that allows you to edit the default roles and add new roles. Also, it allows assigning more than one role to a single user.
Ultimate Member- this tool grants numerous possibilities for customization. Along with all the precise fine-tunings and specific tasks, the plugin is simple and intuitive to use.
User Role Editor – this plugin provides a dedicated dashboard with numerous customization and creation options regarding the user roles. Just like the Ultimate Member, this one comes with detailed menus and an intuitive design.
If you are interested  in the topic of WordPress plugins, then definitely check out our dedicated articles:
Conclusion
Assigning roles to different users is a handy way of enhancing your website building and maintenance processes, as well as benefitting from the experience of experts. With a few simple steps, you can invite as many people as you wish and assign them different roles that fully resemble their knowledge about the platform and the responsibilities that have.
If you are willing to create a website with your team or friends but aren't sure what to do first, then check out our free hosting plans, register one or several domains, and build a brand-new website!
Related: