The WordPress widgets add new layers of customization to your WordPress website and contribute to beautiful and functional design, along with improved user experience. However, sometimes the pre-installed set of widgets might well be insufficient for your particular needs. This is why in this article you will read how to customize your set of widgets.
If you are new to the topic, then read more about what widgets are and then proceed with this article.
How to Customize Your WordPress Widgets
Many widgets allow customization and thus showcase even more personalized content – for example, you can add dedicated text to your buttons or text boxes. Doing so requires only a few clicks here and there.
Via your WordPress Dashboard, go to Appearance->Customize: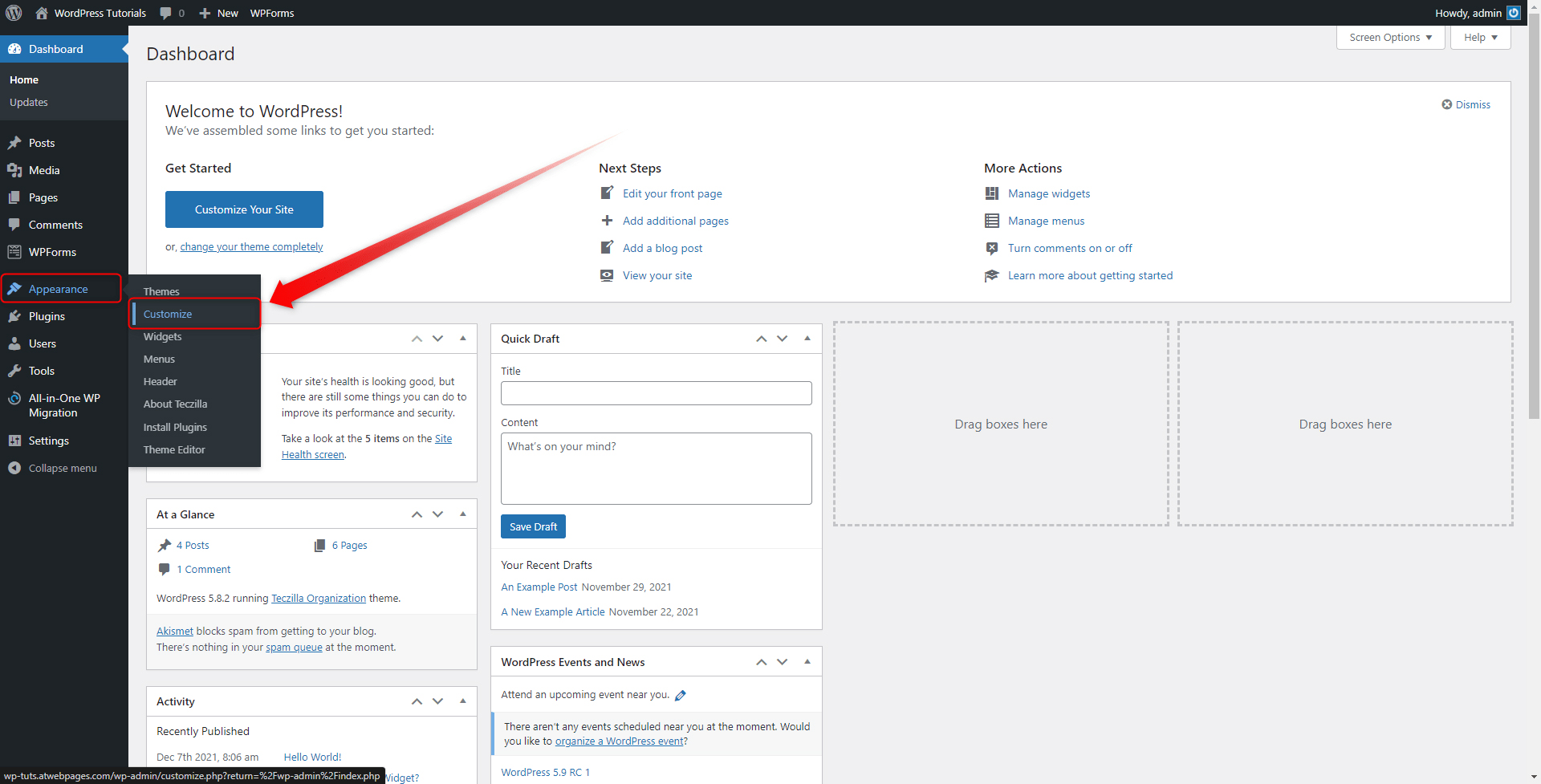 This will open your WordPress Theme personalization options. From there find and open the Widgets page: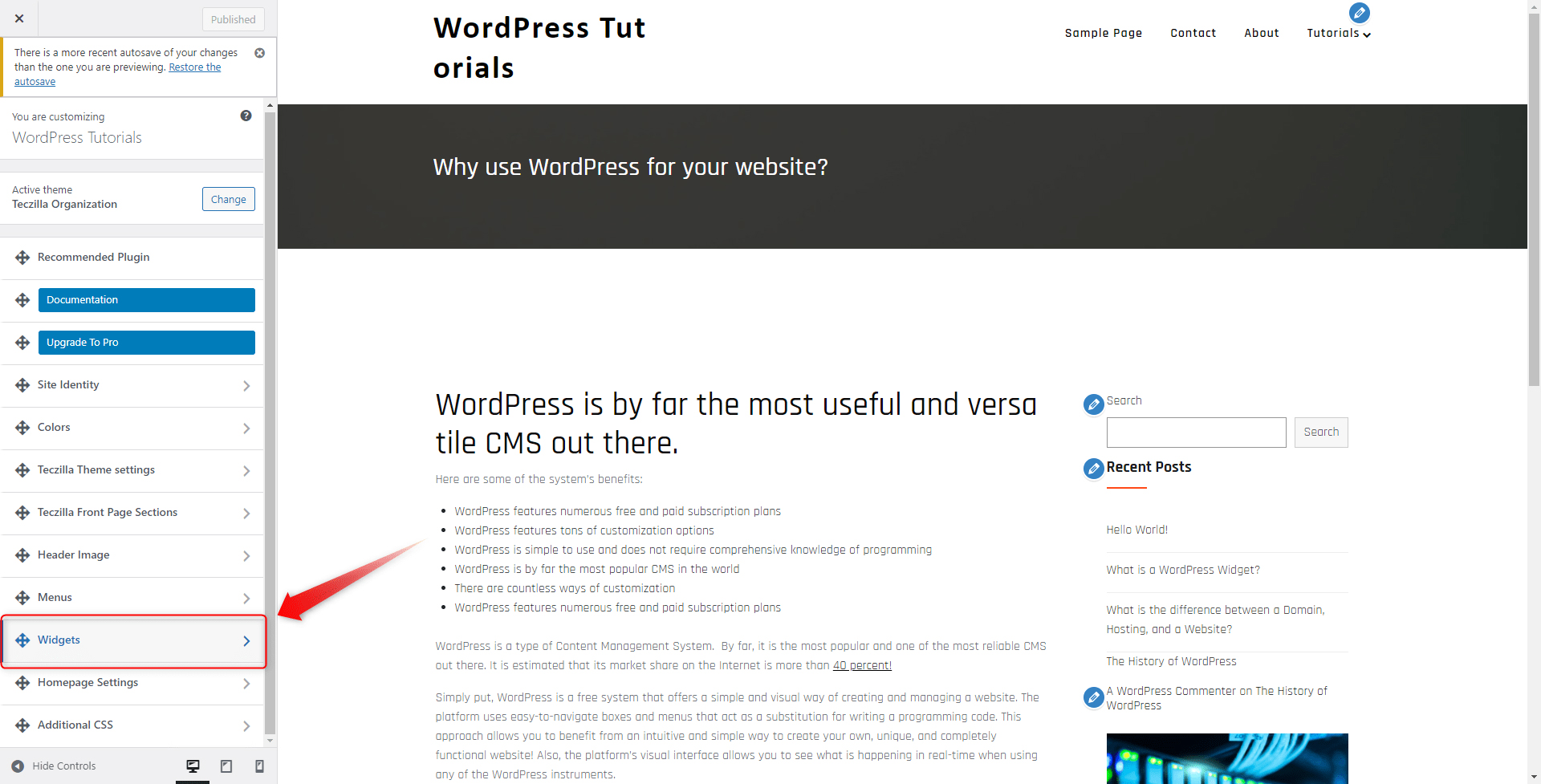 Once you have opened the Widgets page, have a look at all the options. On the left, you should see the available places where you can add widgets, and on the right of the screen, you will see several blue pencil icons. These show that this particular widget can be edited in a certain way: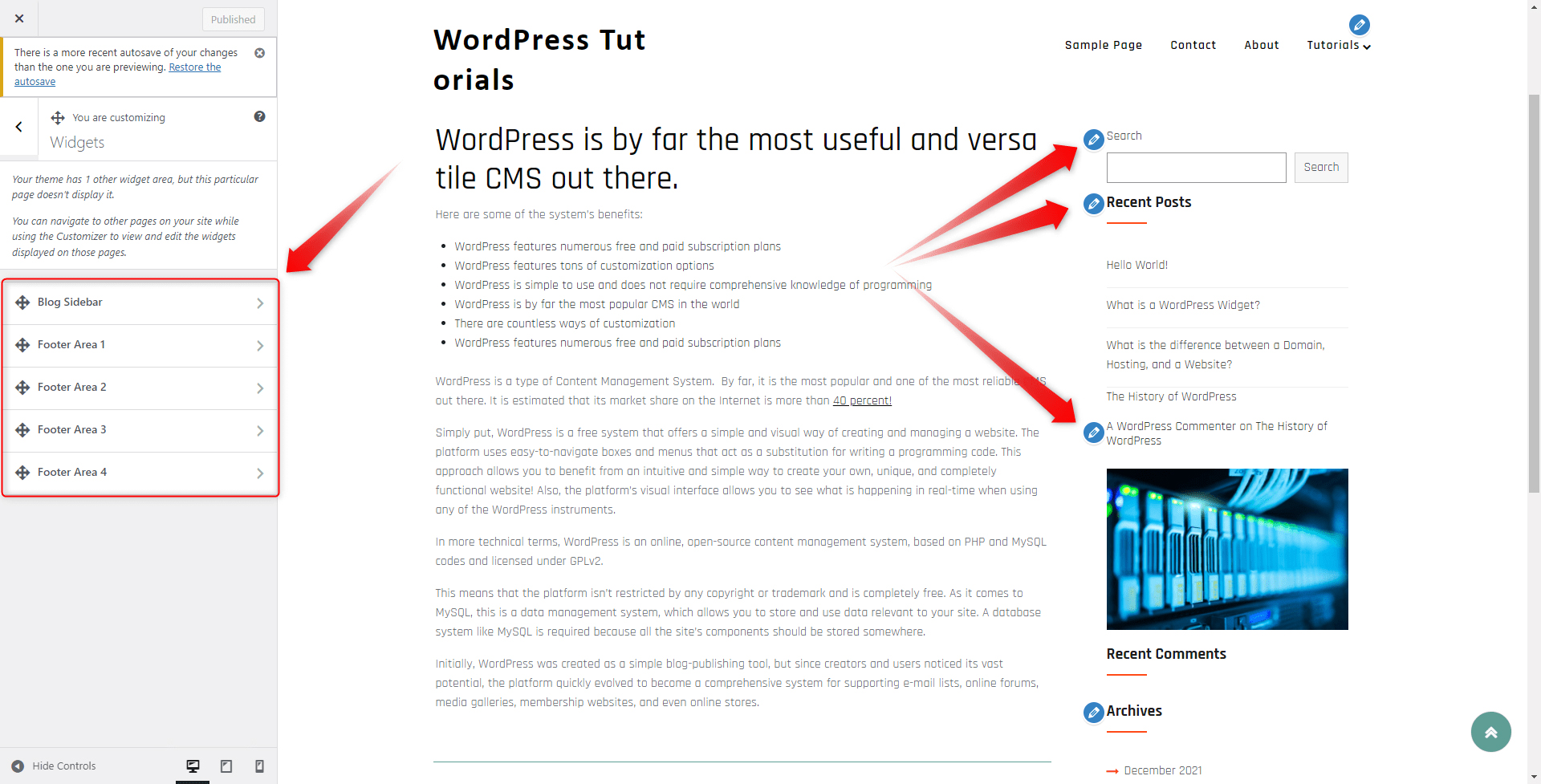 For this example, we will change the text in our dedicated Search Widget: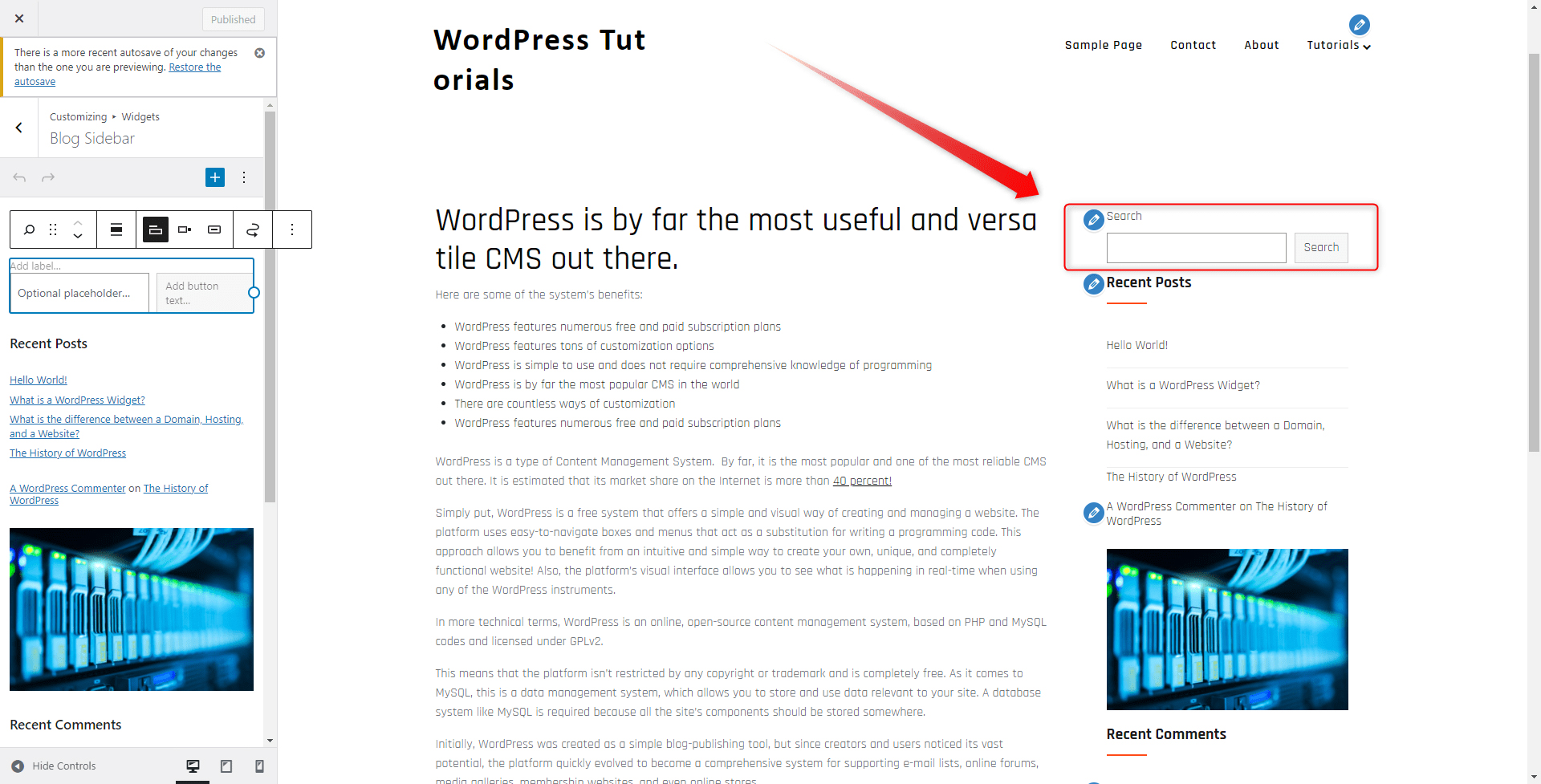 When we click the blue Pencil icon right next to the widget, a dedicated menu with options appears. There we can find an option to add a custom label: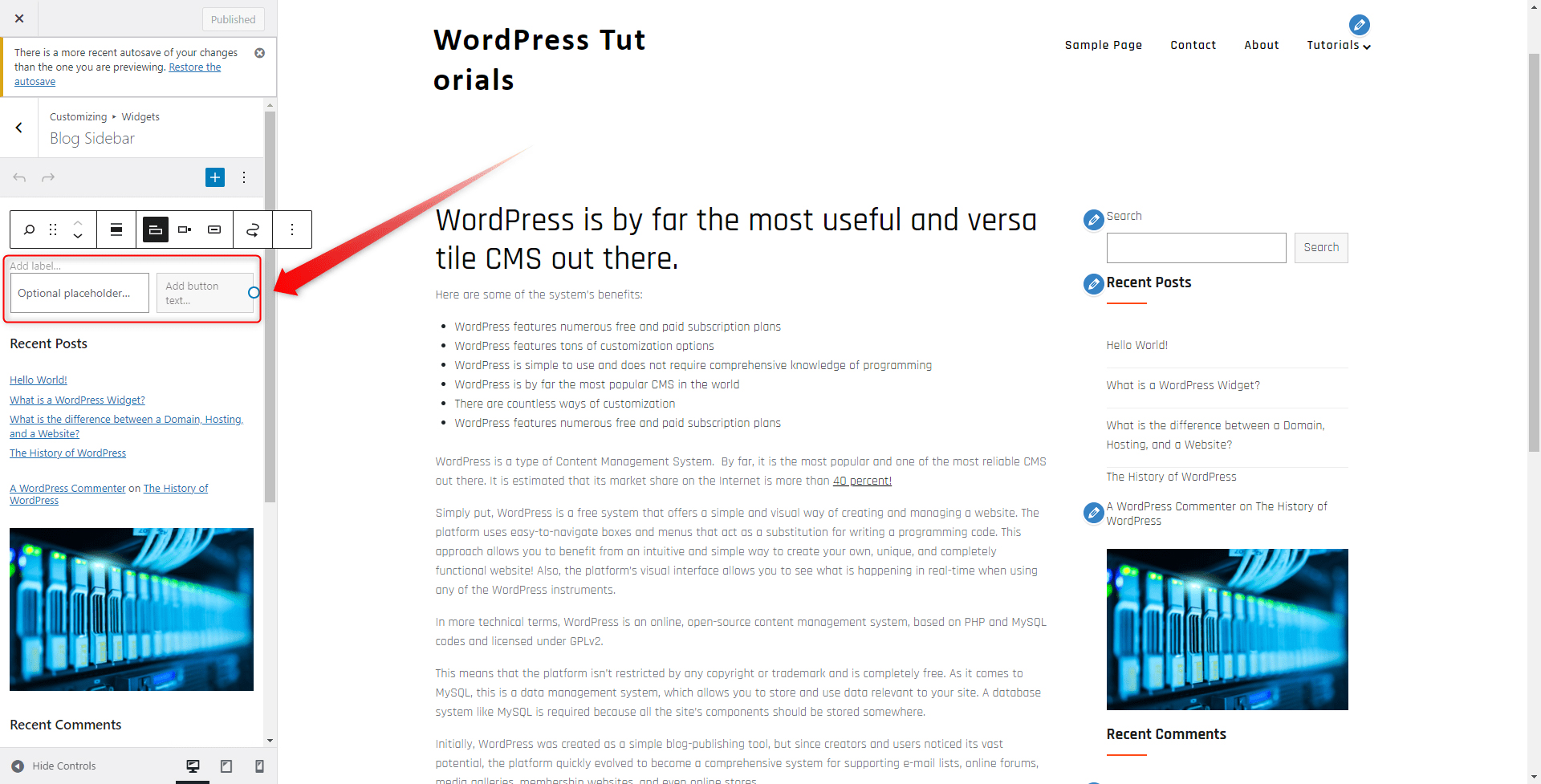 There we add our custom text and then hit the blue Publish button at the top left of the screen. This will apply and save the changes we've just made: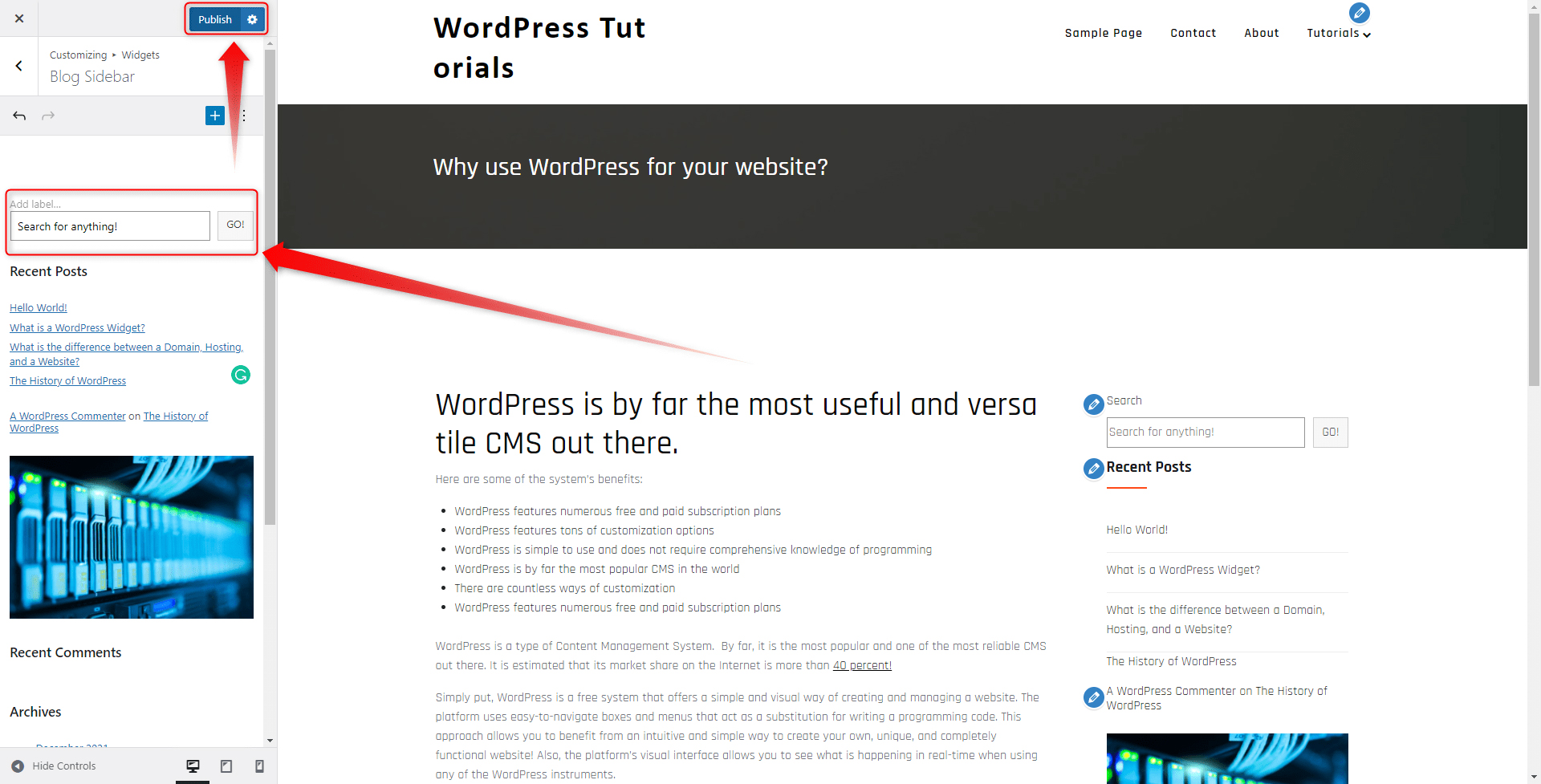 Once we've done so, we load our site to see how it looks: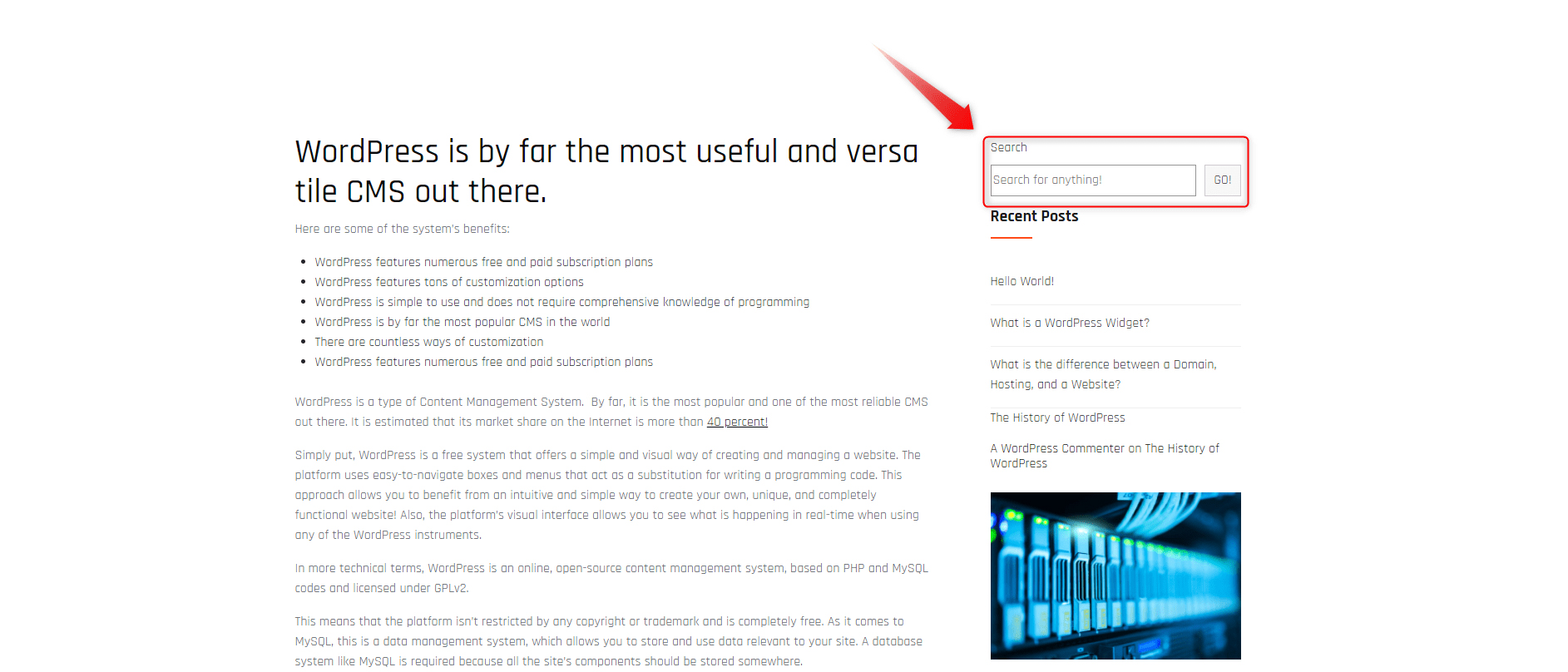 How to Install and Use New Widgets
Adding an additional number of widgets to WordPress is possible via installing WordPress Plugins. There are tens of thousands of different plugins and many of them offer a set of useful widgets. One of the best things about WordPress Plugins is that they offer enhanced versatility and abundance in choice, so it is highly likely that you instantly find the widget (or widgets) you search for.
If you are interested in the topic, then definitely check out our WordPress plugins related articles:
Conclusion: How to Customize Your WordPress Widgets
Customizing the WordPress widgets might well contribute to numerous site benefits, among which better user experience, more functional web pages, and also more traffic.
Build Your First Website with the Ultimate WordPress Guide
If you wish to improve your WordPress site-building skills, then definitely check out our free guide that will teach you everything you need:
Protect Your Website With ZETTAHOST
Along with many different hosting solutions, ZETTAHOST also provides SSL Certificates and registration of domains. Browse our services, reach us and protect your website today!
Related: