Although WordPress is a perfect platform for collaboration, sometimes you might want to remove a user from the team. Conveniently, WordPress provides such an opportunity – by following these simple steps, you can remove as many accounts as you wish with a few clicks.
New to WordPress? Then learn the platform's fundamentals with our full and comprehensive guide and in no time you will be able to create a beautiful and fully functional website!
How to Delete Users from WordPress
The process is quite simple and straightforward.
First, from your WordPress admin panel head towards the Users menu, and from there click on All Users: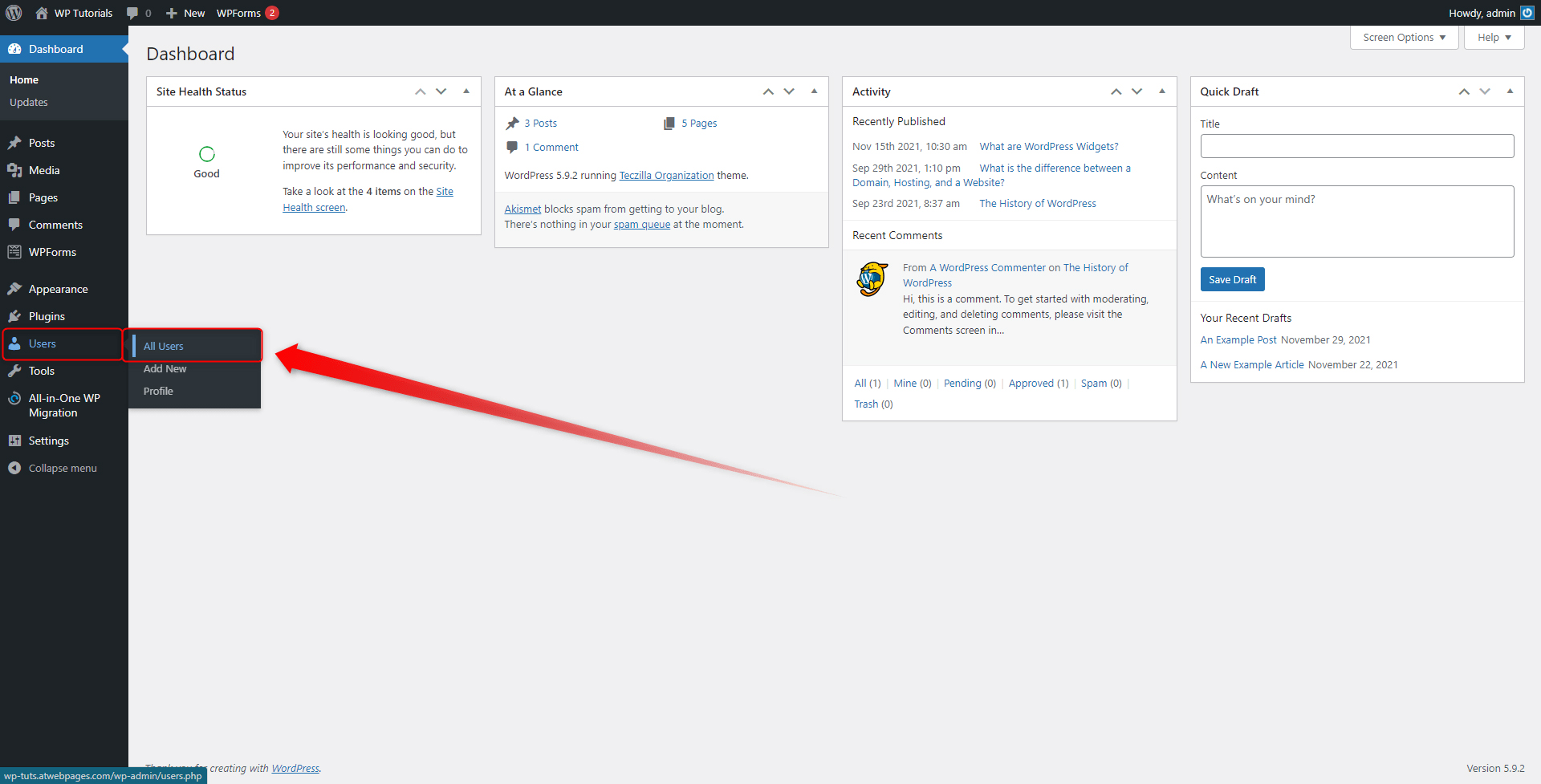 This will open the Users page – which is completely dedicated to WordPress users management. From here you can change the setting of all the WordPress users. For example, you can assign roles, change passwords, send emails, change details, edit the different settings, and delete accounts: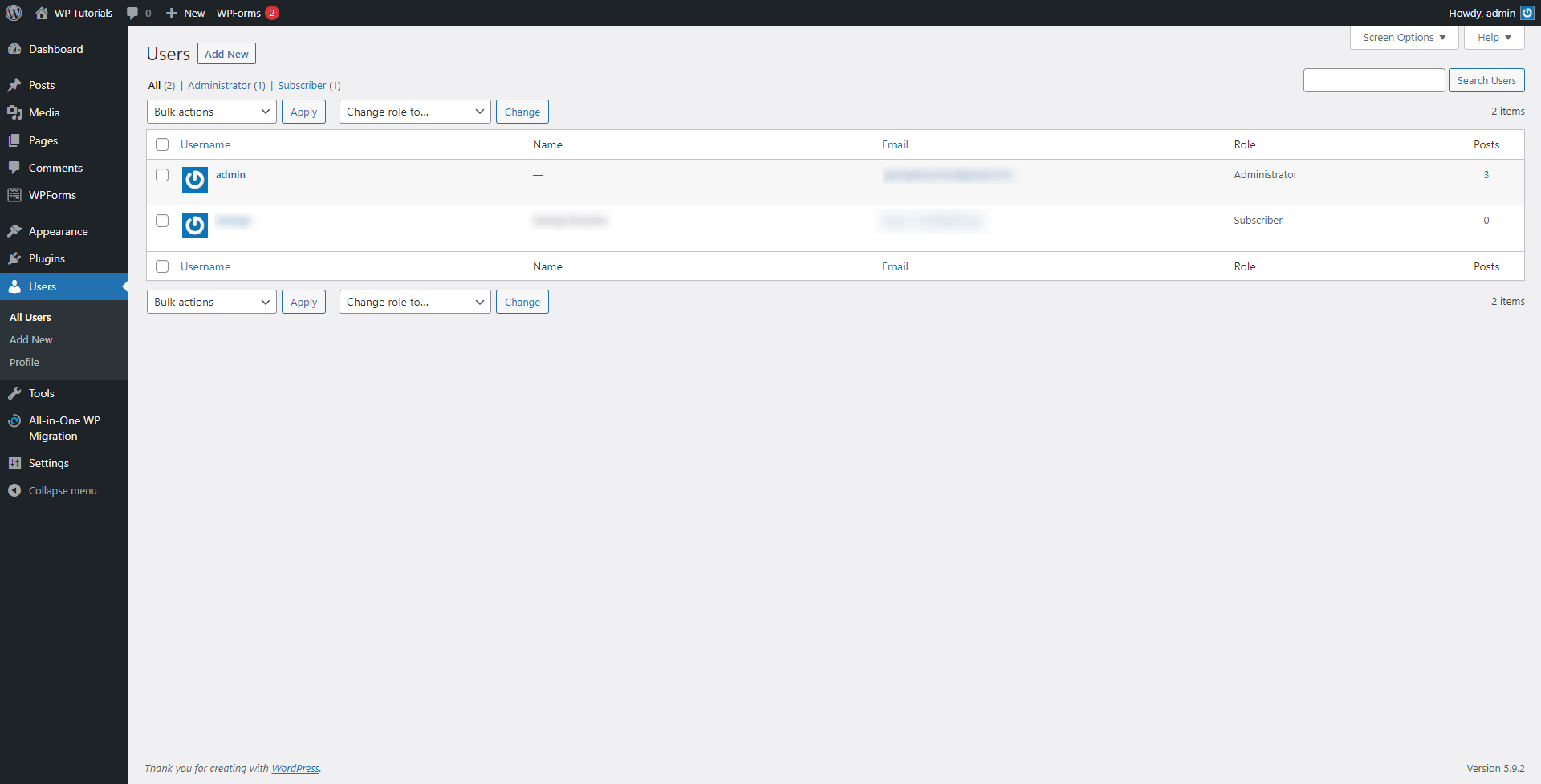 While on this page, hover your mouse cursor over the account you wish to delete until a menu with the option appears: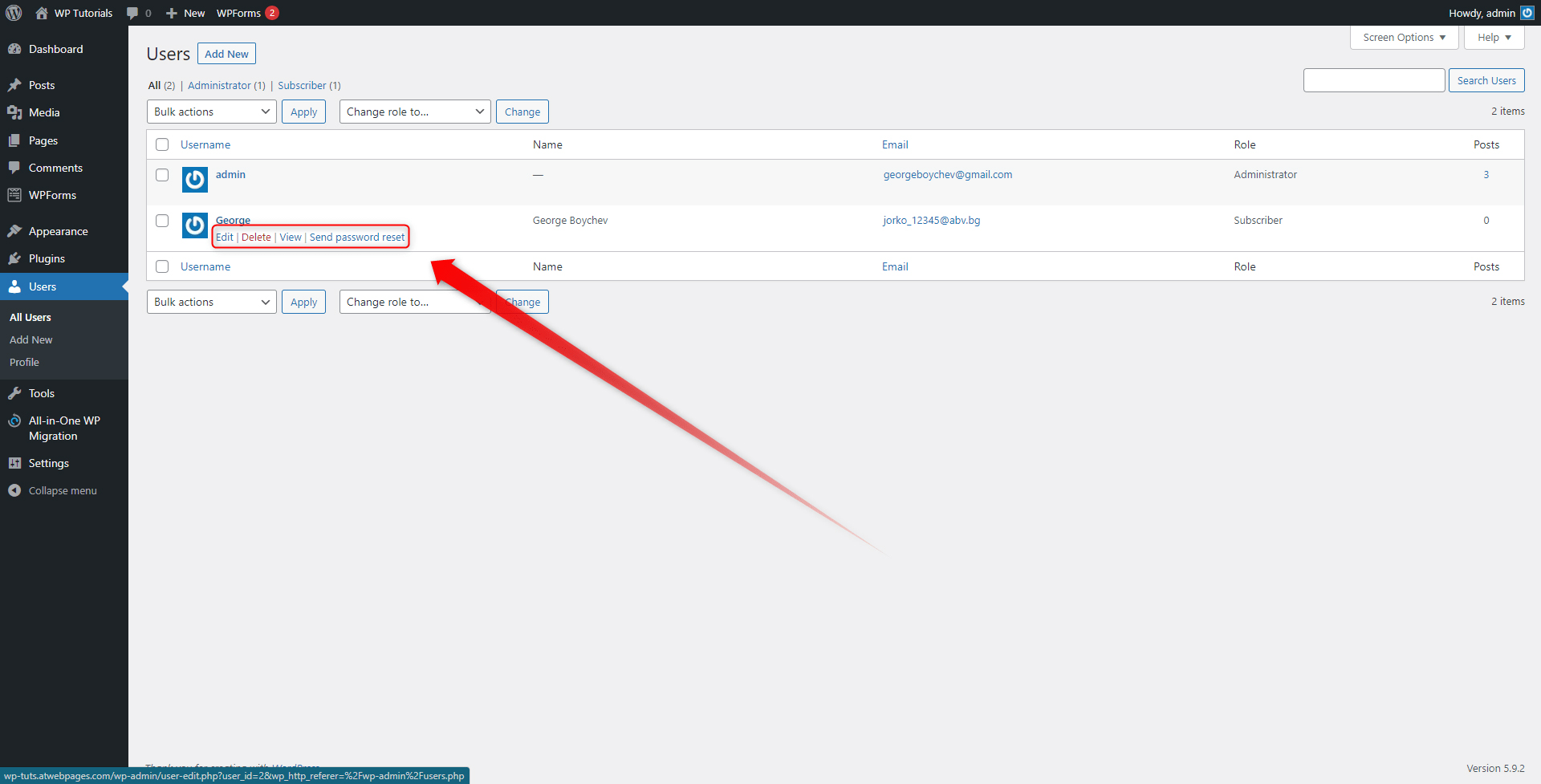 Now, locate the red Delete button and click it: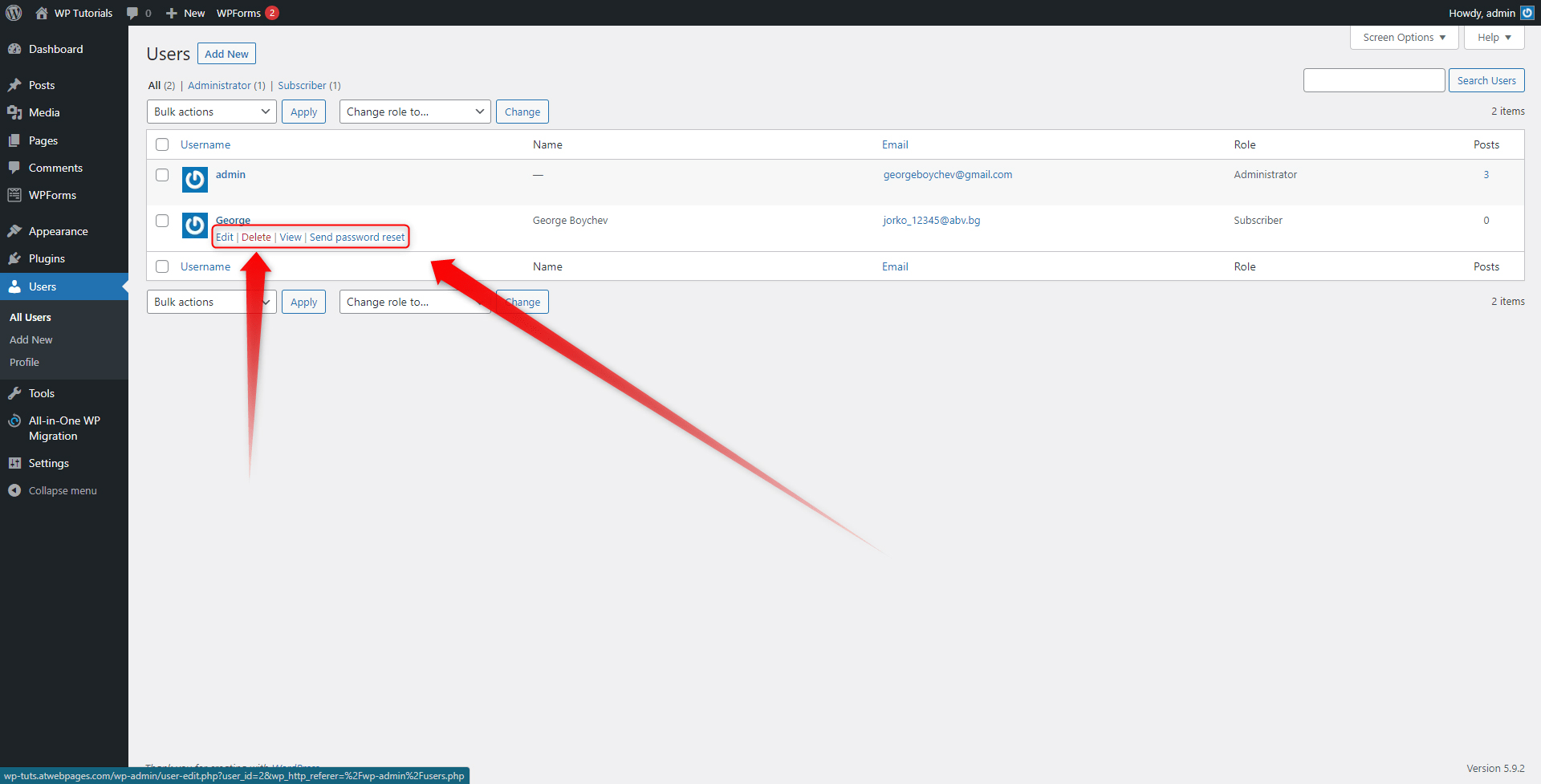 By clicking the button, a confirmation button will appear. Click it to confirm your choice and WordPress will delete the selected account: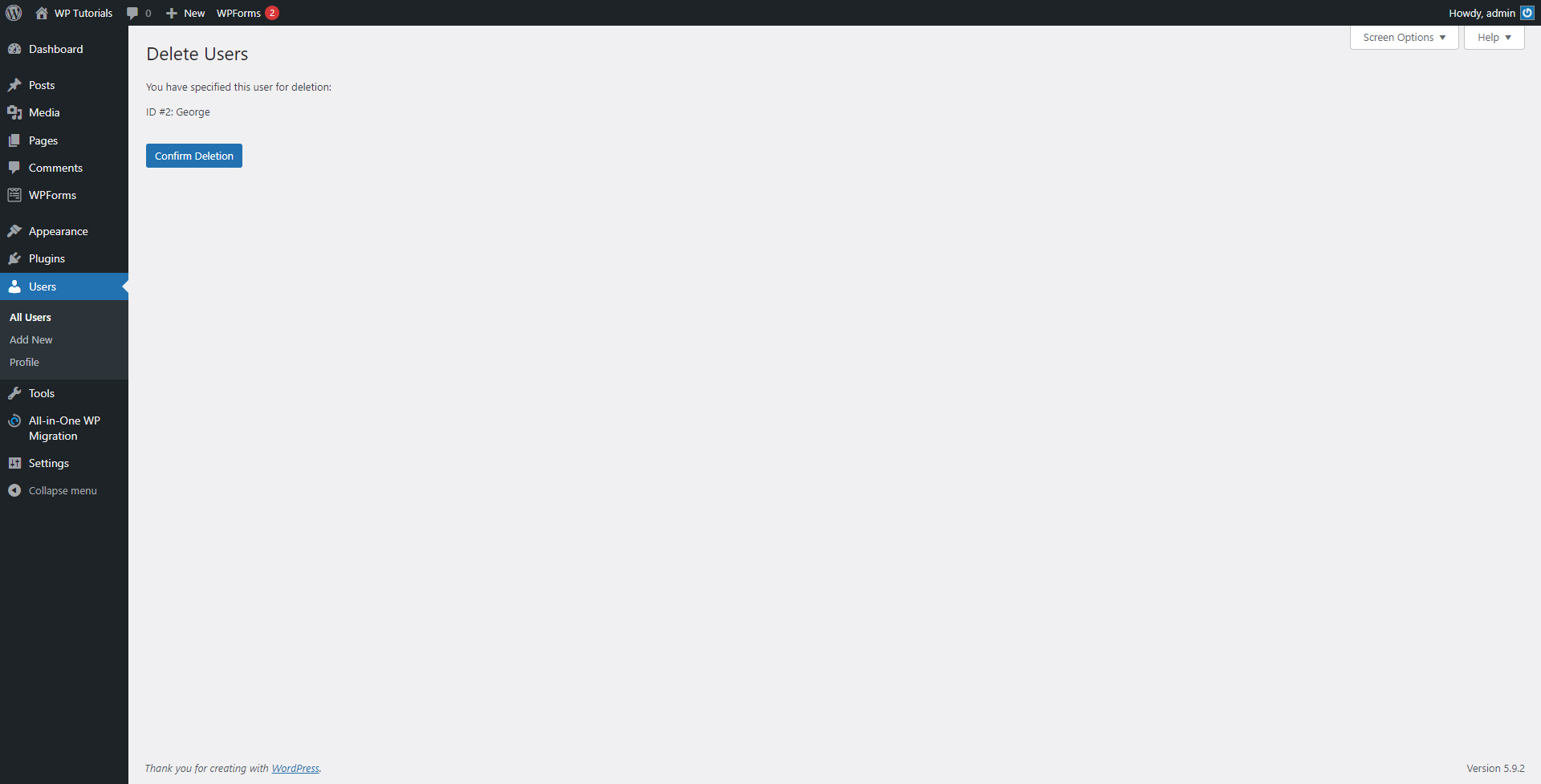 Bulk Delete Users
If there are several users you wish to remove from WordPress, the platform features a dedicated way of deleting them simultaneously.
To do so, while on the Users page, locate the small checkboxes right next to each account icon: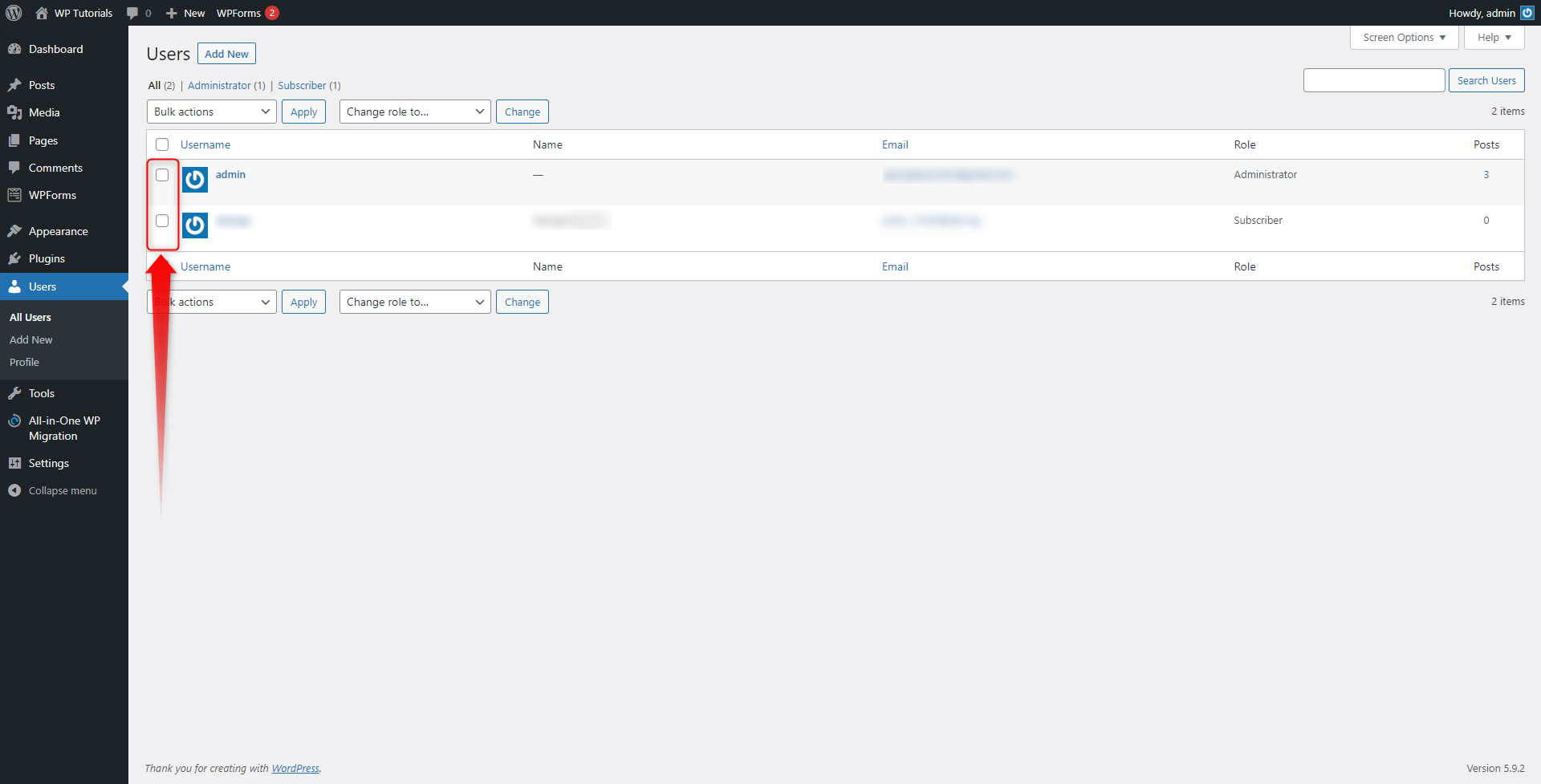 Add a tick to each user you wish to delete. If you wish to delete them all, simply click on the checkbox at the top of the list with users. This will automatically add ticks to all user accounts: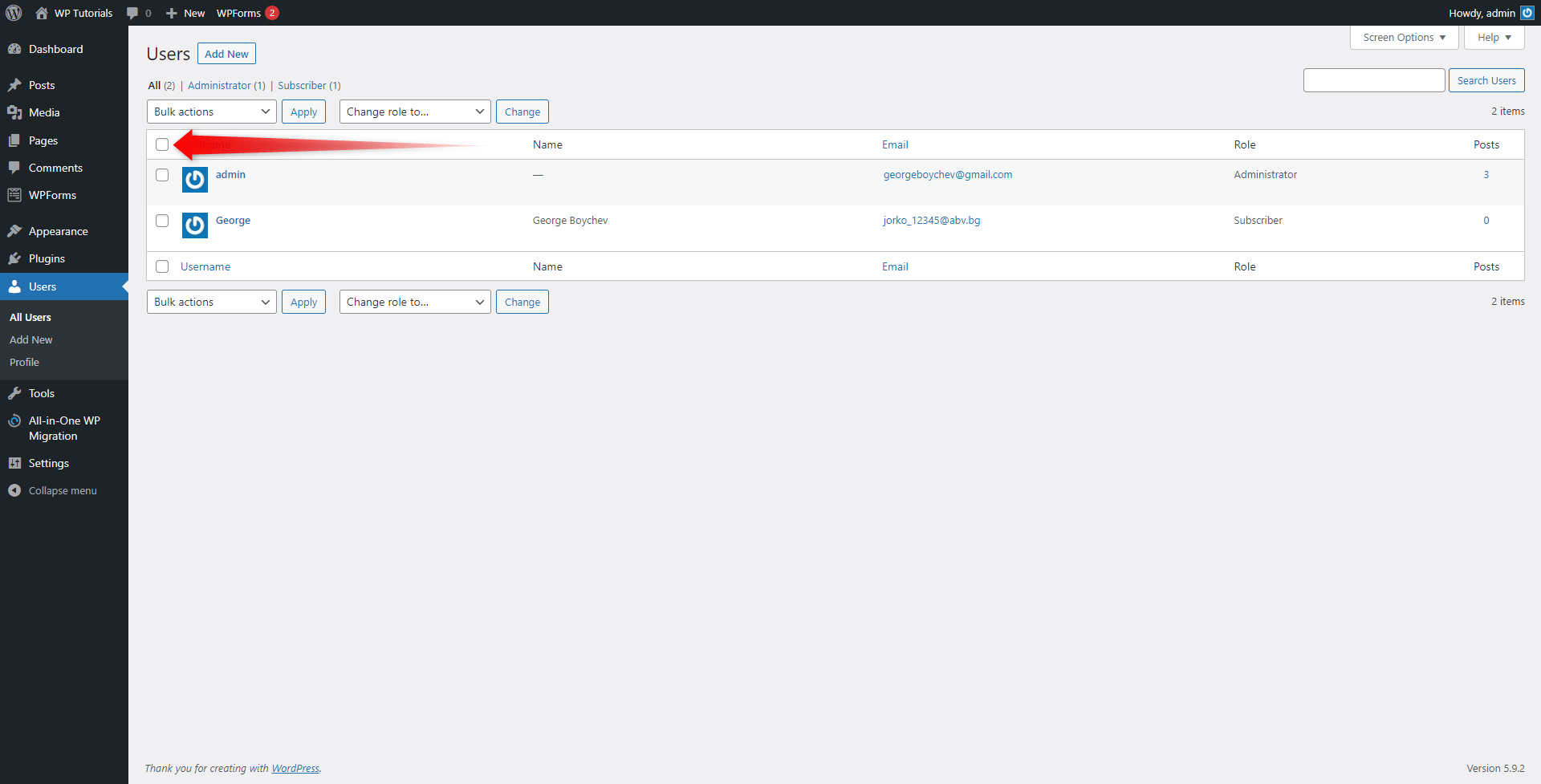 When you have selected the accounts you wish to remove from WordPress, click the drop-down menu containing different bulk actions, choose Delete, and then click on Apply.
This will finalize the deletion process: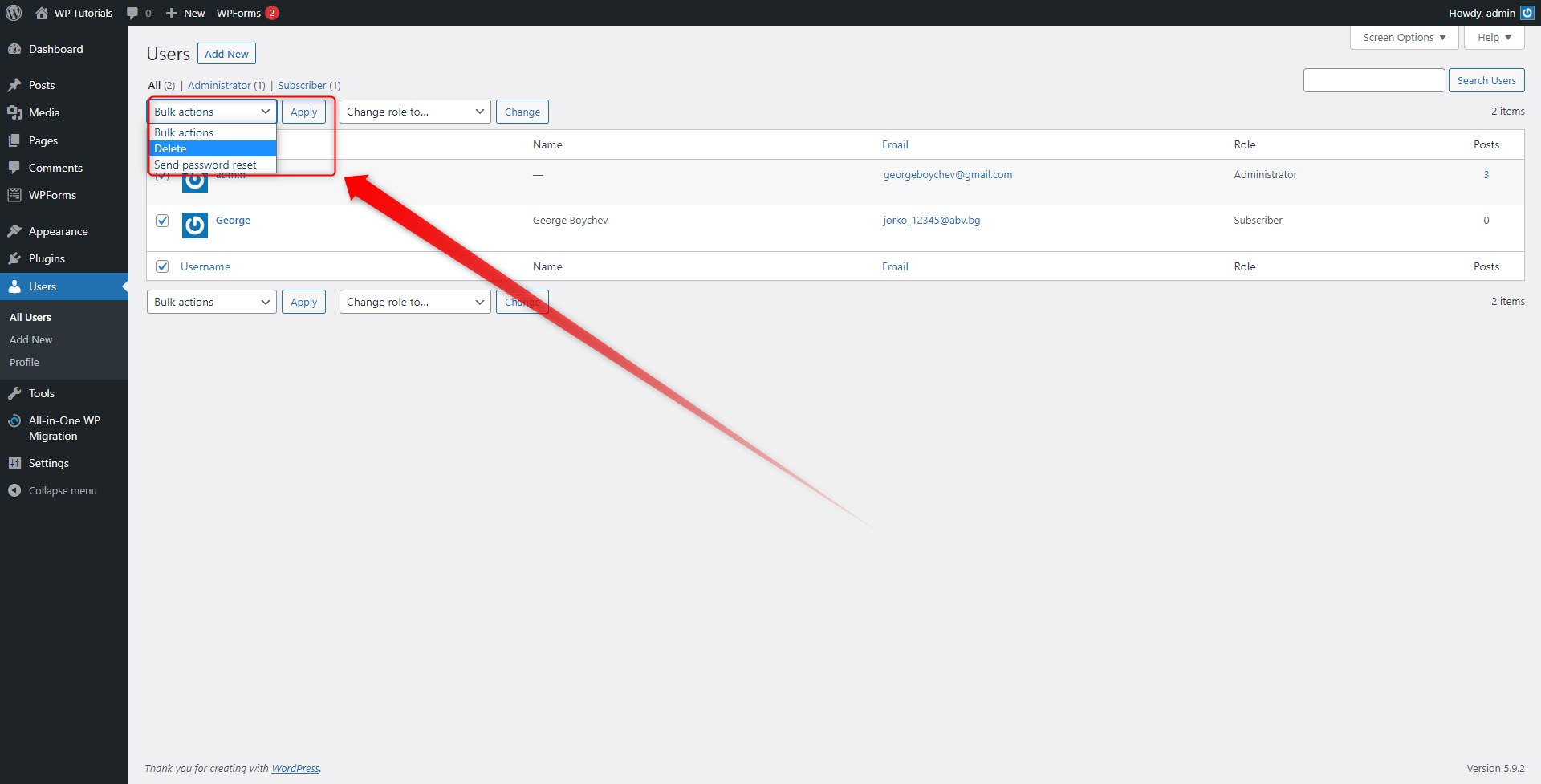 Being able to assign roles and delete users from WordPress makes your website definitely more secure. However, if you wish to achieve the next level in website safety and security, then encrypt your data with SSL Certificates. Along with them, ZETTAHOST provides a wide range of web hosting services that will help you not only make your website safer but also will contribute to enhanced traffic and better conversion rates. If you have any kind of questions, don't hesitate to contact us – we would love to start to help you build a website that stands out!
Conclusion
WordPress is a very versatile platform. It allows you to build a beautiful and completely functional website without having to learn coding or other programming skills. Along with its easy-to-use features and enhanced personalization options, WordPress is very well regarded for its collaboration capabilities.
However, there are situations that require the deletion of certain accounts that were once a part of your WordPress team. Such situations are quite common and WordPress includes a dedicated feature that allows you to easily delete accounts that are no longer of use to you.
Related: