Regardless of the situation, it is worth knowing how to remove your blog section in case you don't need it anymore. This is why in the following paragraphs you will read how to remove your blog from your website.
How to Remove the Blog Section on Your Site
Whatever the case for deleting might be, removing the blog page is a straightforward process.
Method 1: Hide your Blog by Making the Page a Draft:
First, visit the Pages page via your WordPress Admin Panel: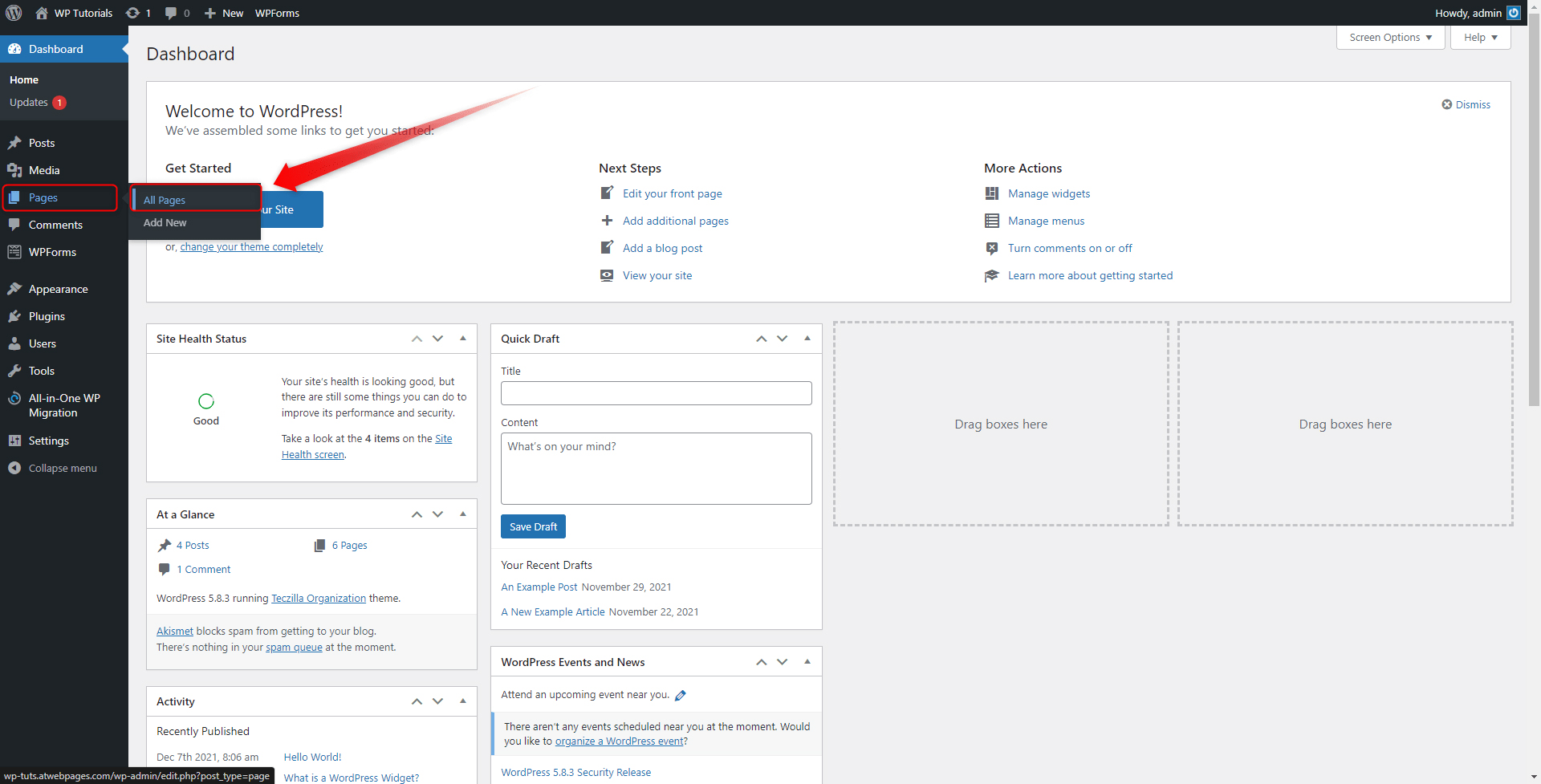 While in Pages, search for your Post Page and click on Quick Edit once you hover your mouse over the page's title: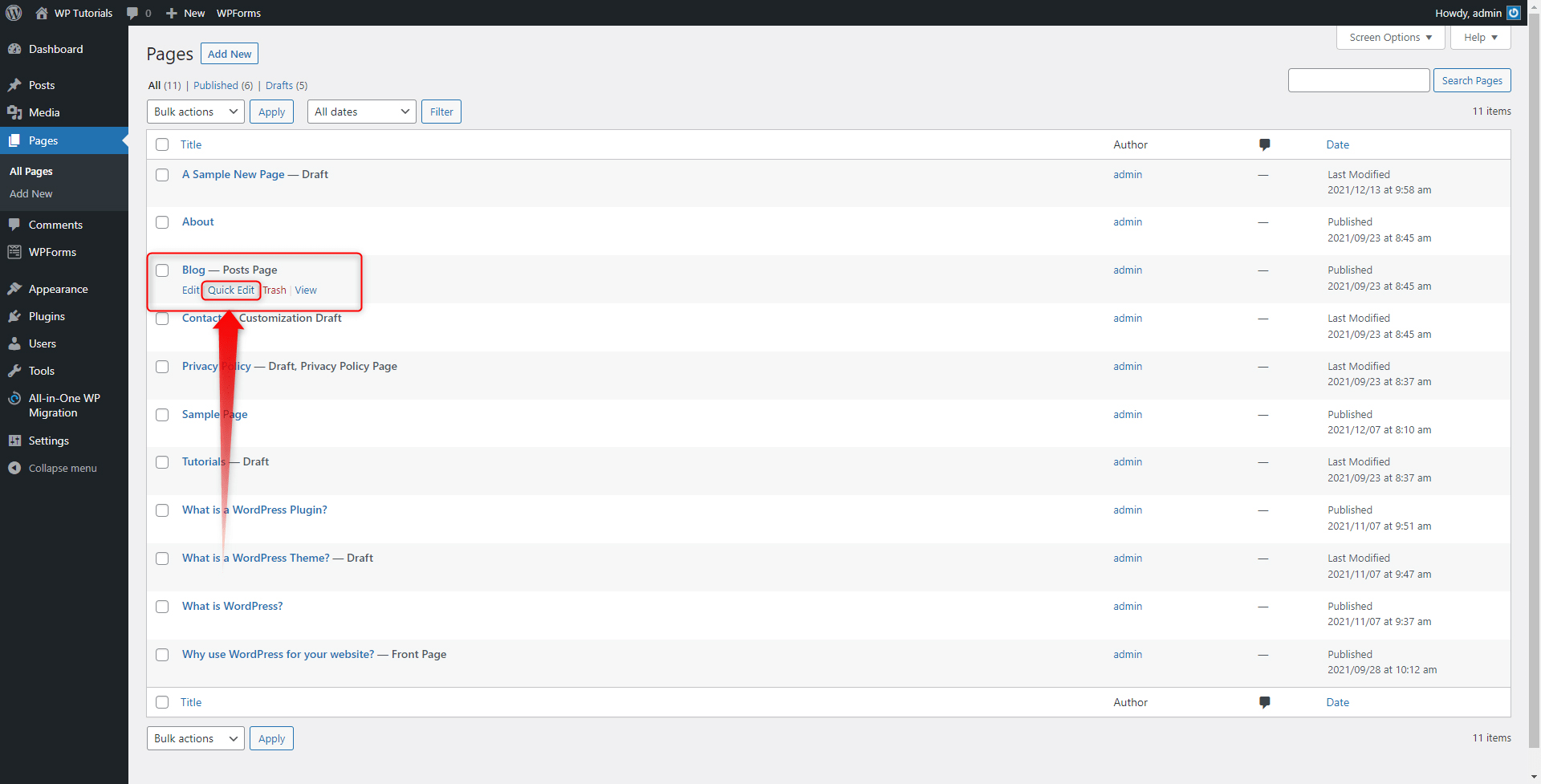 A new menu with options will appear. In there, find the Status options. Then, from the drop-down menu select Draft and click on the blue Update button to apply and save the changes: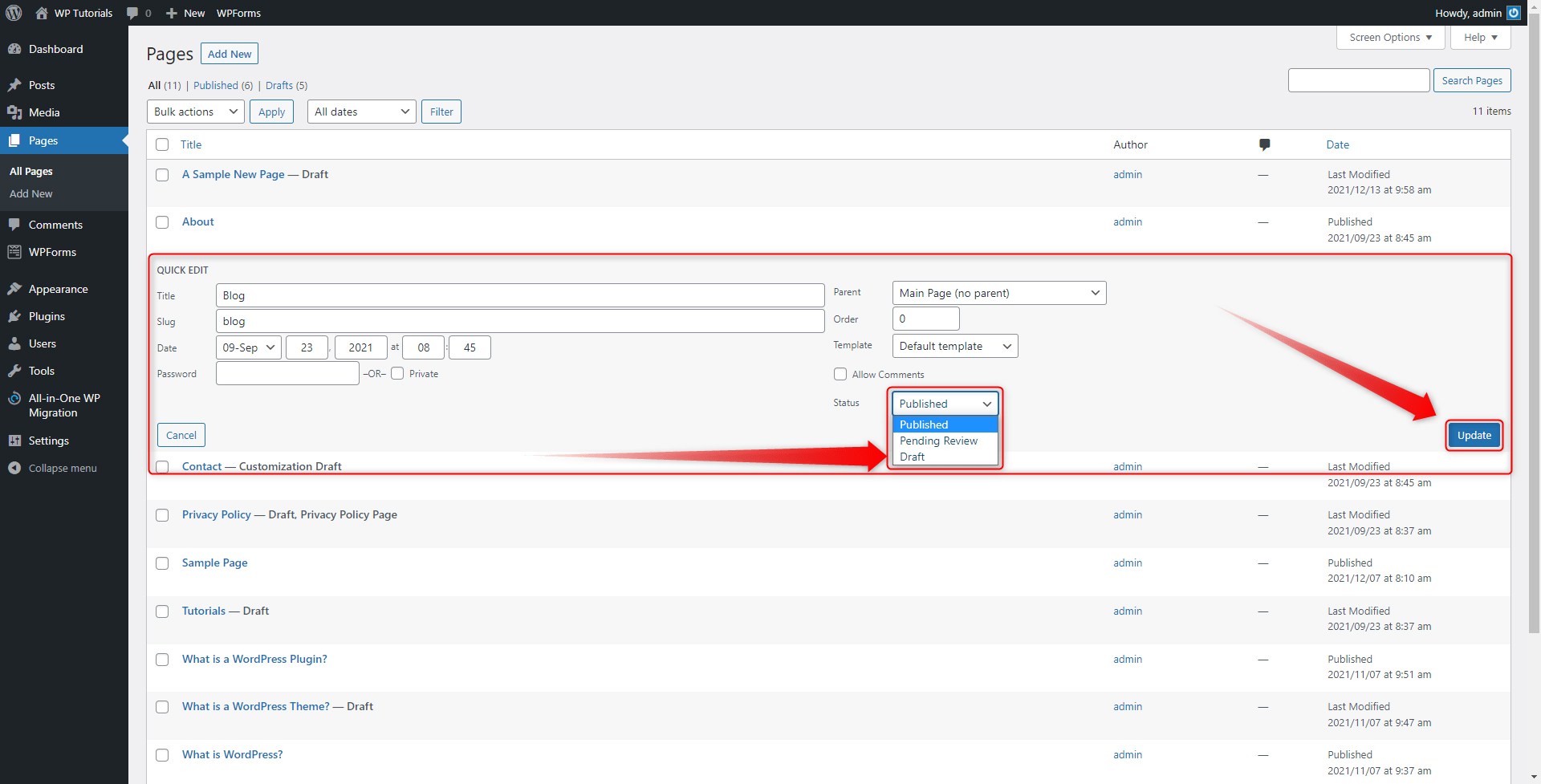 Now, you should remove the page from the menu. To do so,  once more go to Appearance->Menus: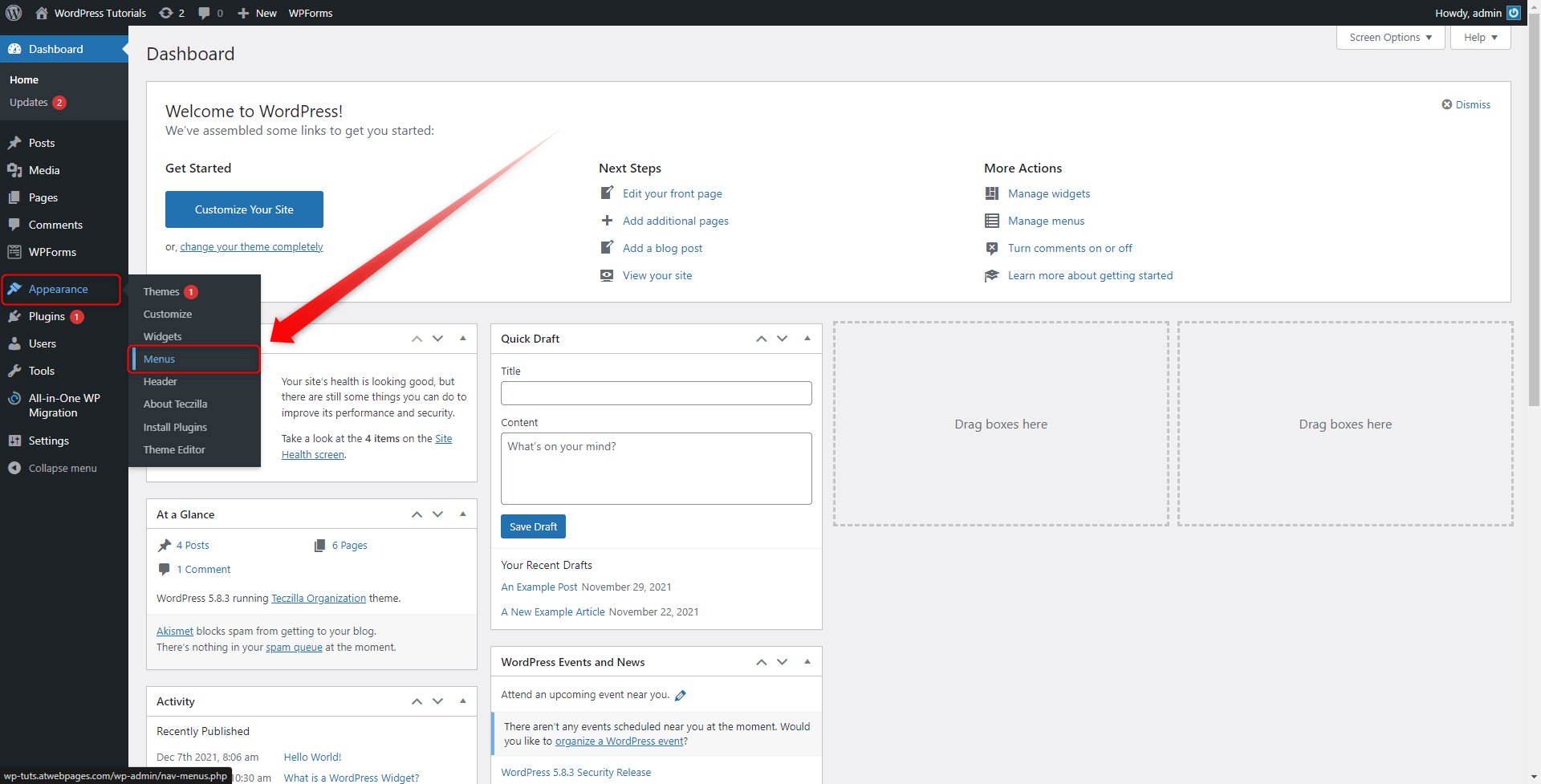 Then, locate in which menu you have included your blog page and click the small arrow on the left of the box: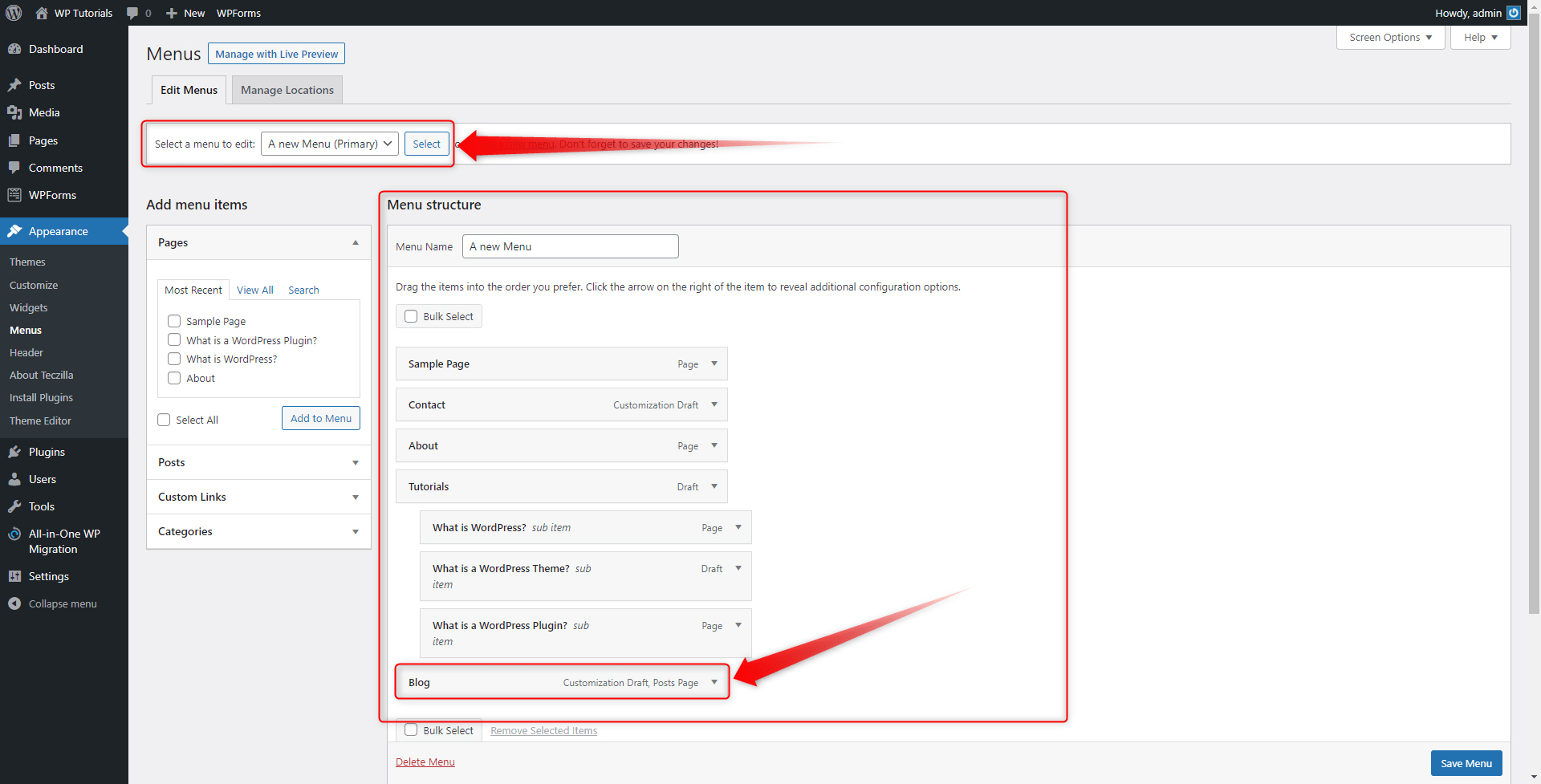 This will open a new menu with several options. At the bottom of the list, you will find a Remove button. Click it in order to remove the page from the menu and then click on Save Menu at the bottom right corner: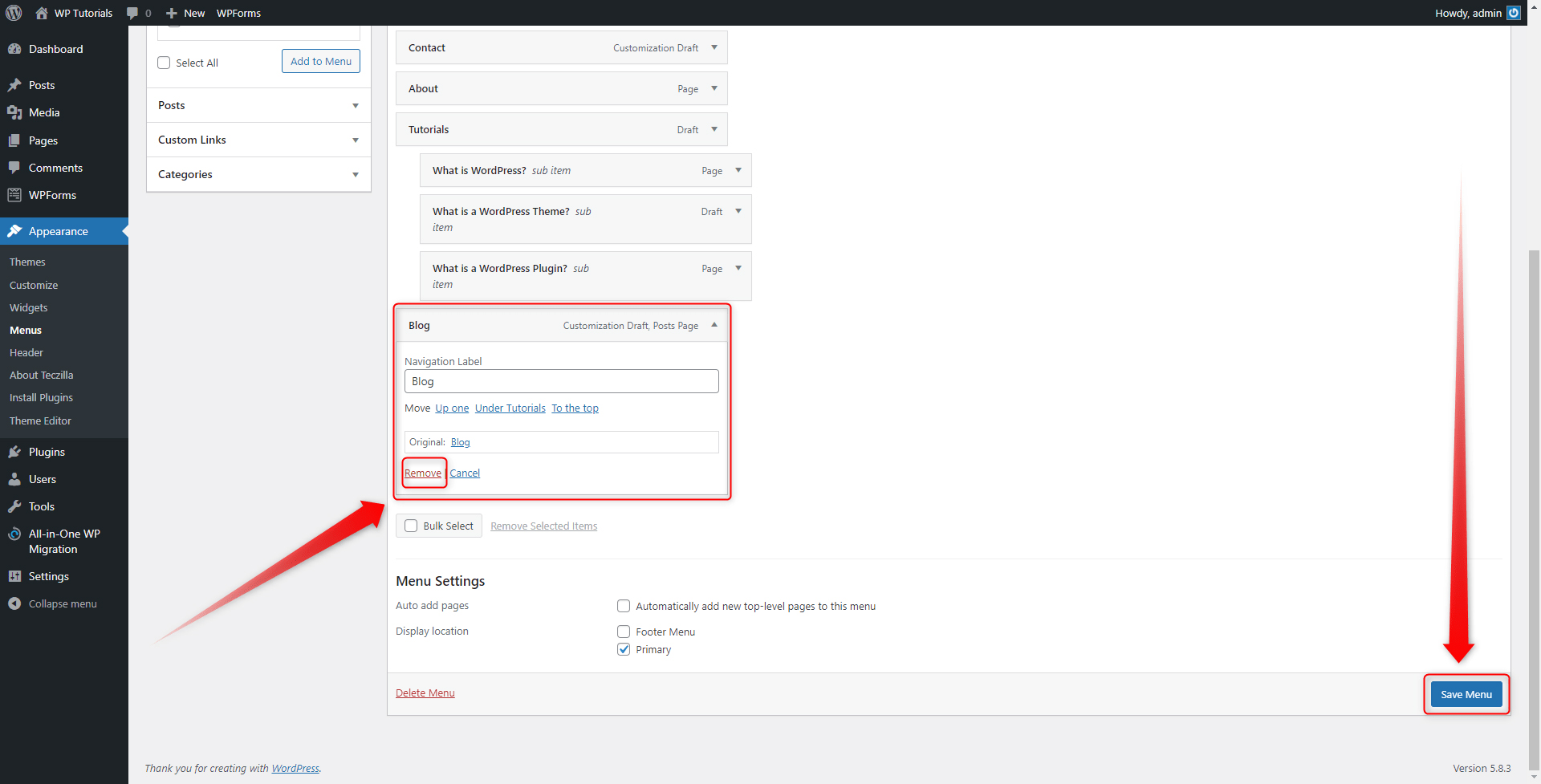 Now, open your website and notice how the Blog page is no more present in the main menu: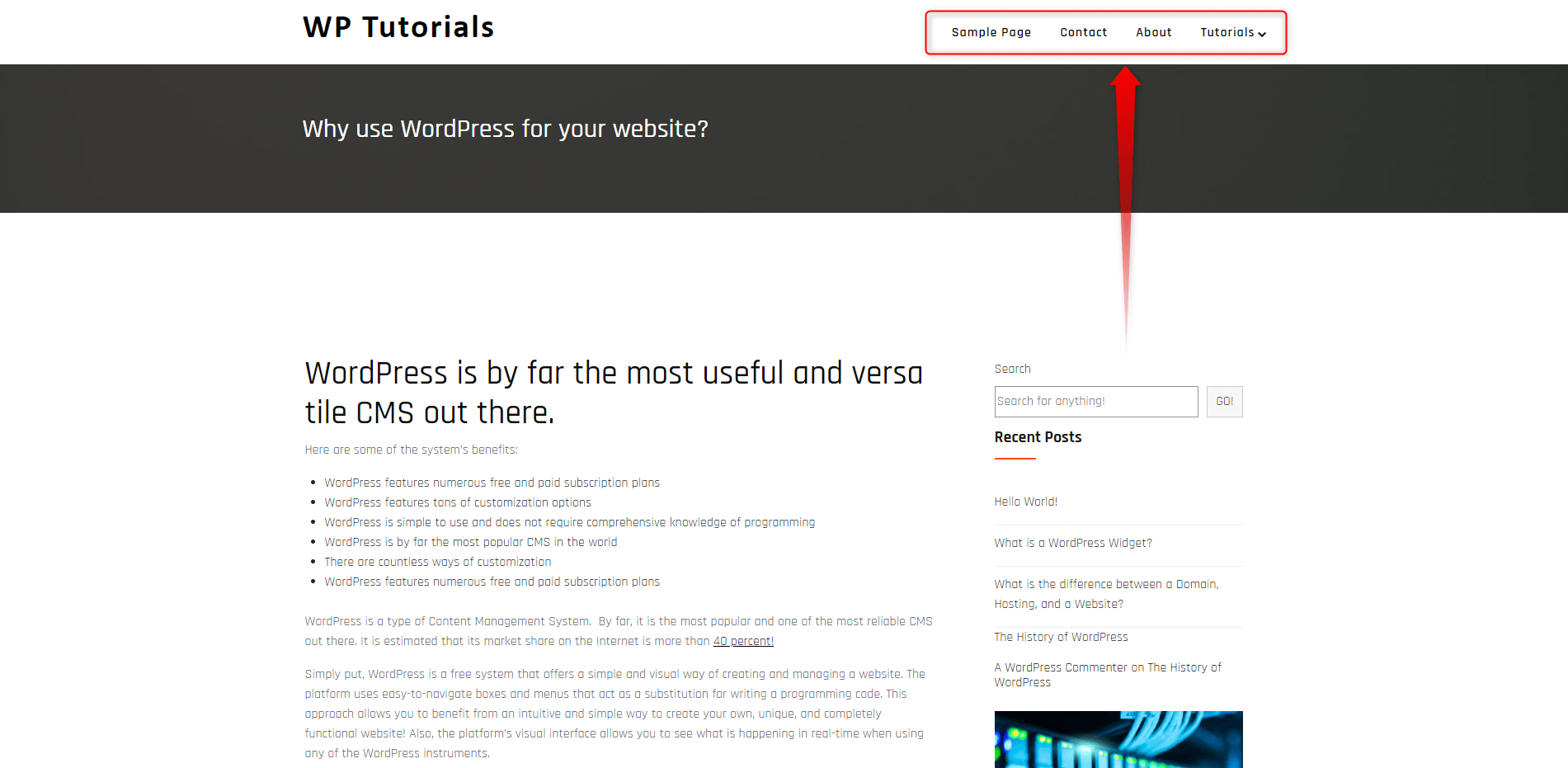 Method 2: Permanently Delete the Blog Page
If you wish to completely remove the Blog page from your site, simply go to Pages and click the red Trash button when it appears by hovering your mouse cursor over the page's heading: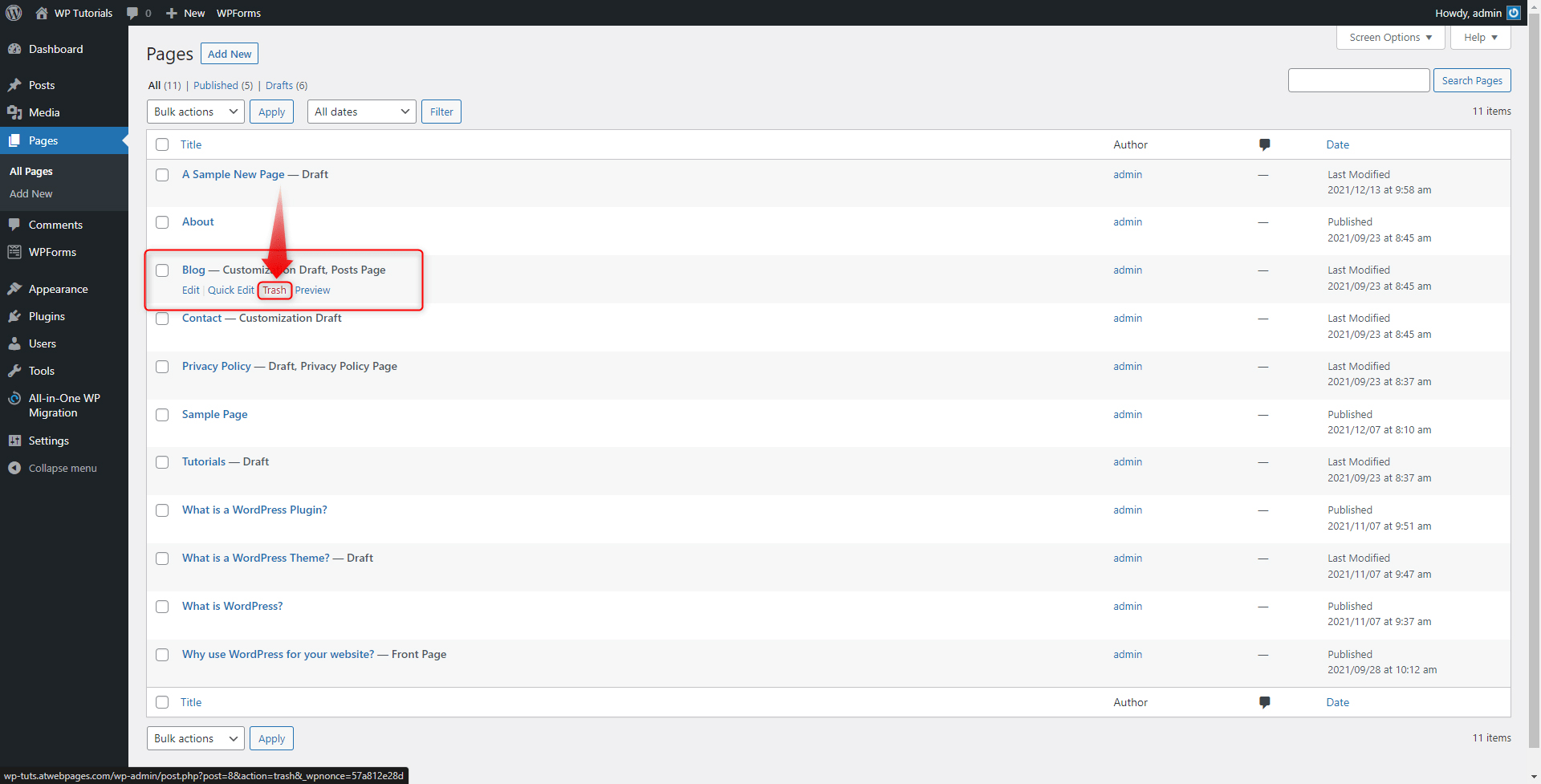 Then go to the Trash directory and delete the page with all its content permanently: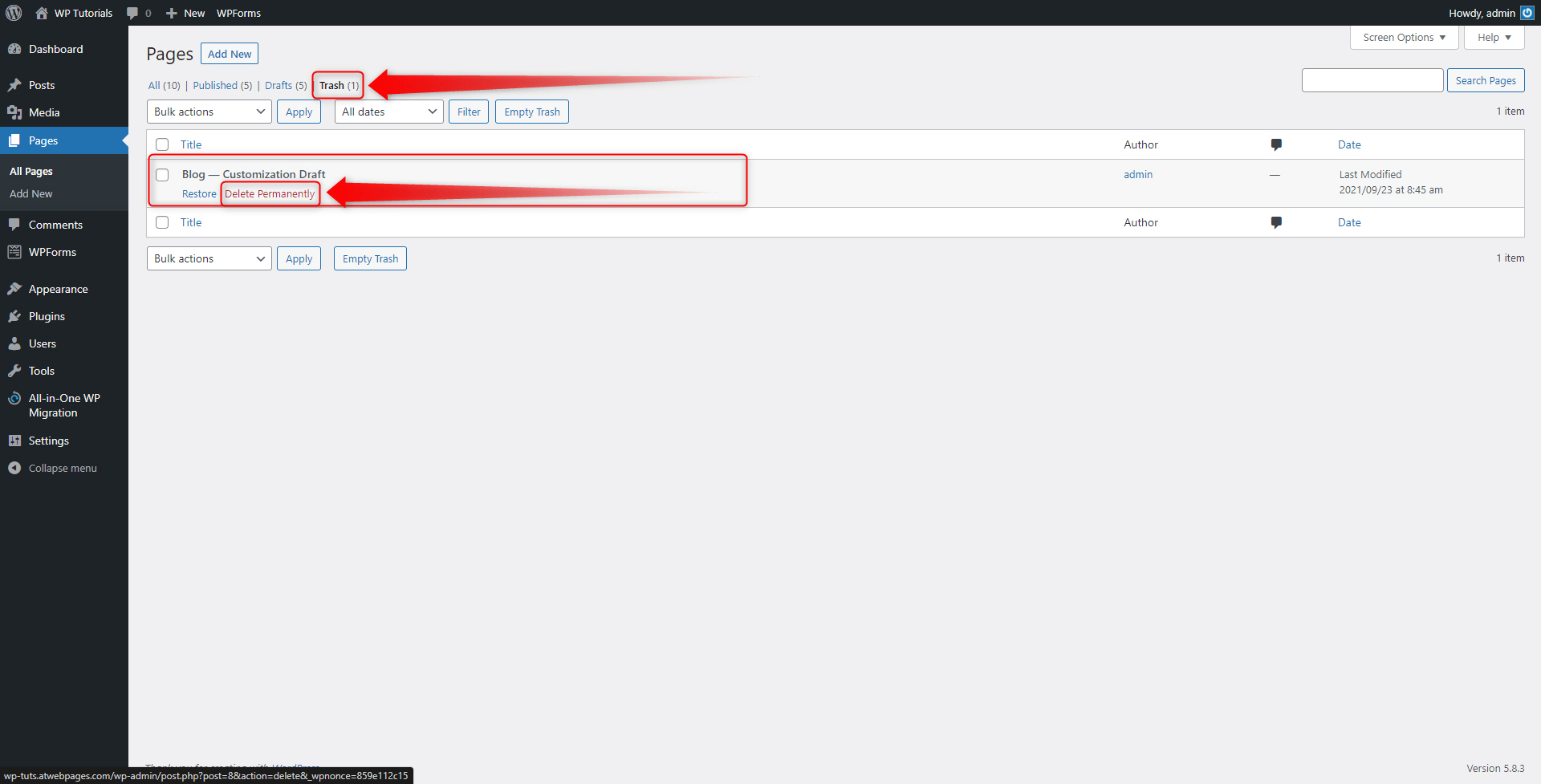 Conclusion
Removing your blog section sometimes can be the right decision for your entire website project. By following these simple steps, you will ensure that the pages are removed without sacrificing any kind of website functionality or anything else important.
Although a change of structure might be beneficial for your online presence, it is also worth securing your website as much as possible. This is why we at ZETTAHOST offer reliable data encryption with SSL Certificates and secure shared web hosting services that will get you ahead of the competition. Browse our services, contact us and benefit from more protected and satisfied customers.
If you are just starting your site-building journey and want to learn more, then have a look at our comprehensive WordPress guide! We have crafted in such a way that you will build a beautiful and fully functional website in no time.
Related: