Step 1: Enter your WordPress panel and hover your cursor over the Appearance bar, seen on the left of the screen. From the menu that appears choose Themes: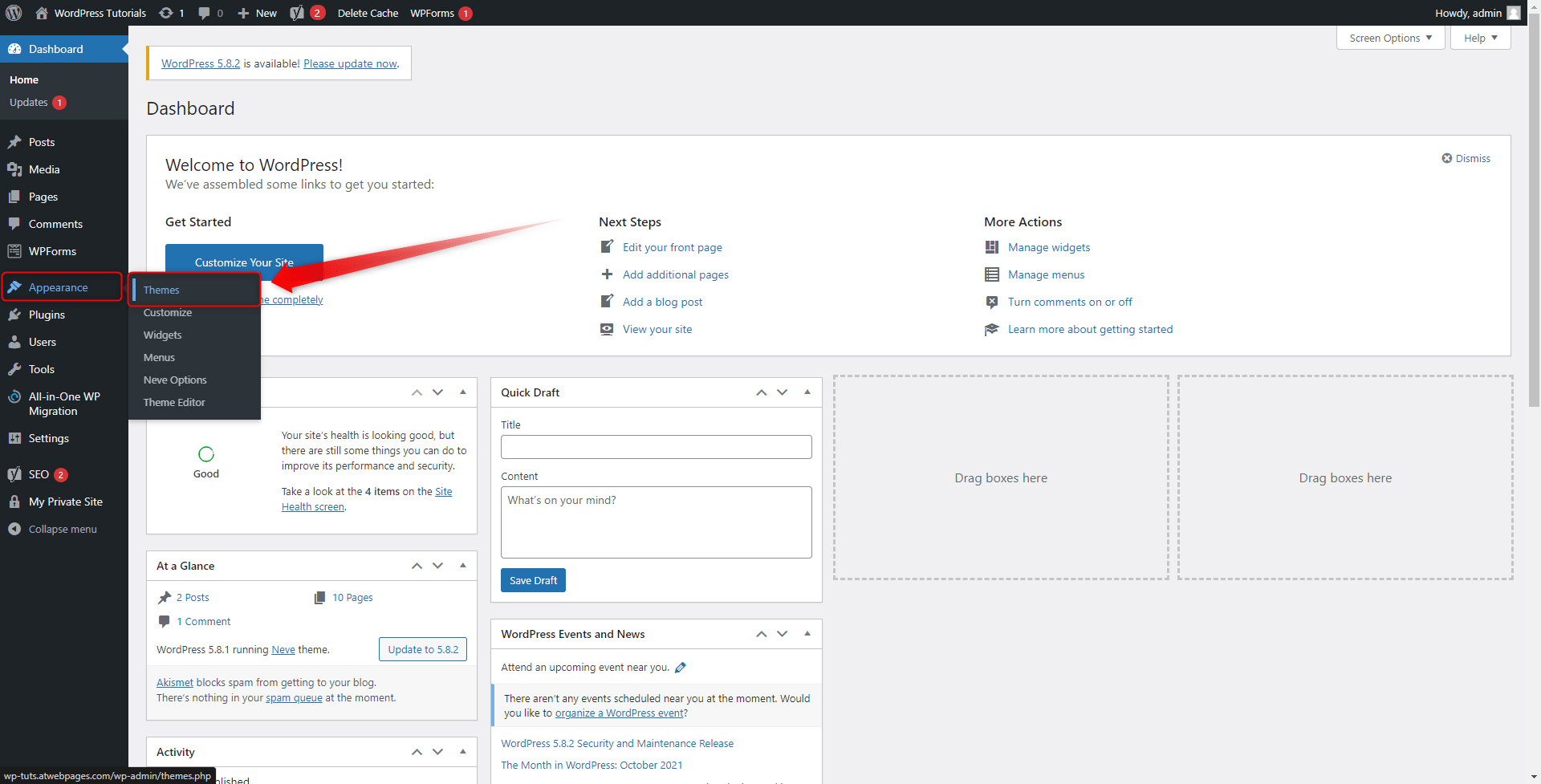 You will be redirected то the Themes directory. This is the place where all your installed themes are stored. You will see that there are three pre-installed ones. These are Twenty-Twenty One, Twenty Nineteen, and Twenty Twenty. Twenty Twenty-One is the one that is activated by default. This means that once you install WordPress, this theme is automatically applied to your site: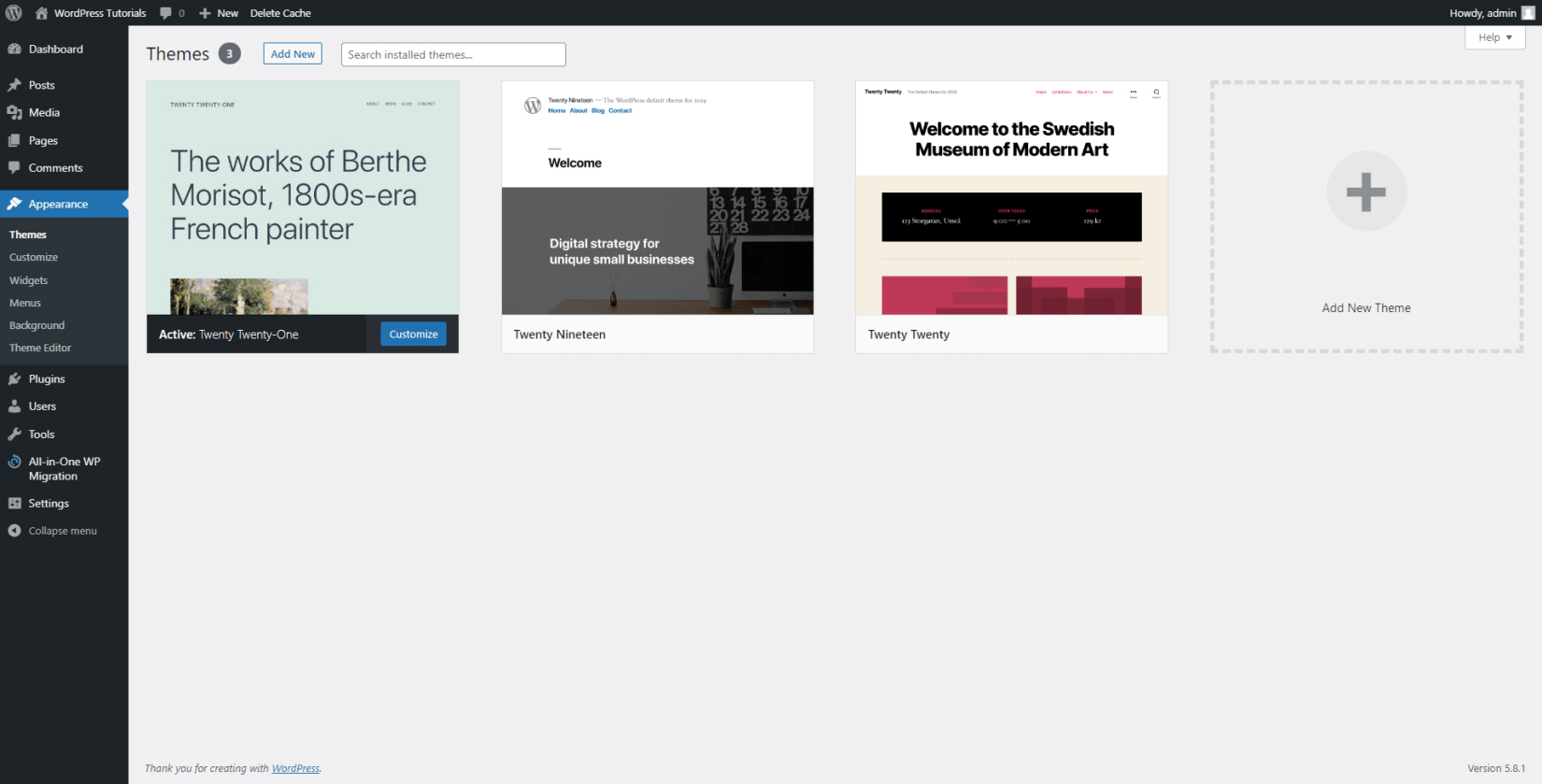 You can quickly apply one of the other two pre-installed themes by simply hovering your cursor above the theme's icon and clicking on the Activate button: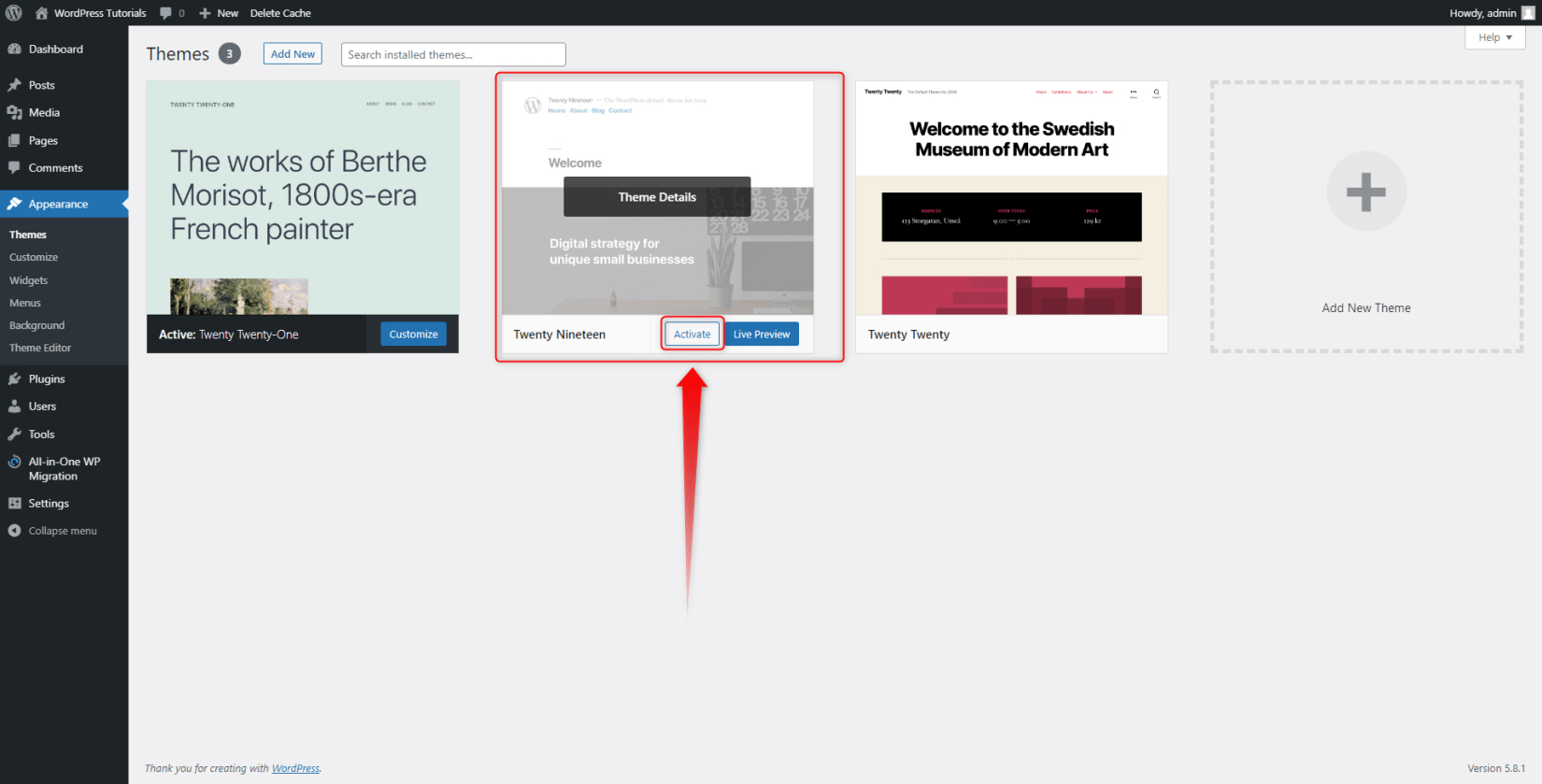 You can also search for more themes – WordPress contains a massive library of available ones. Accessing and browsing them is easy.
In the next section, you will read how to do so.
How to Browse WordPress Themes?
Step 1: While on the Themes page, click on the Add New button, located at the top left of the screen: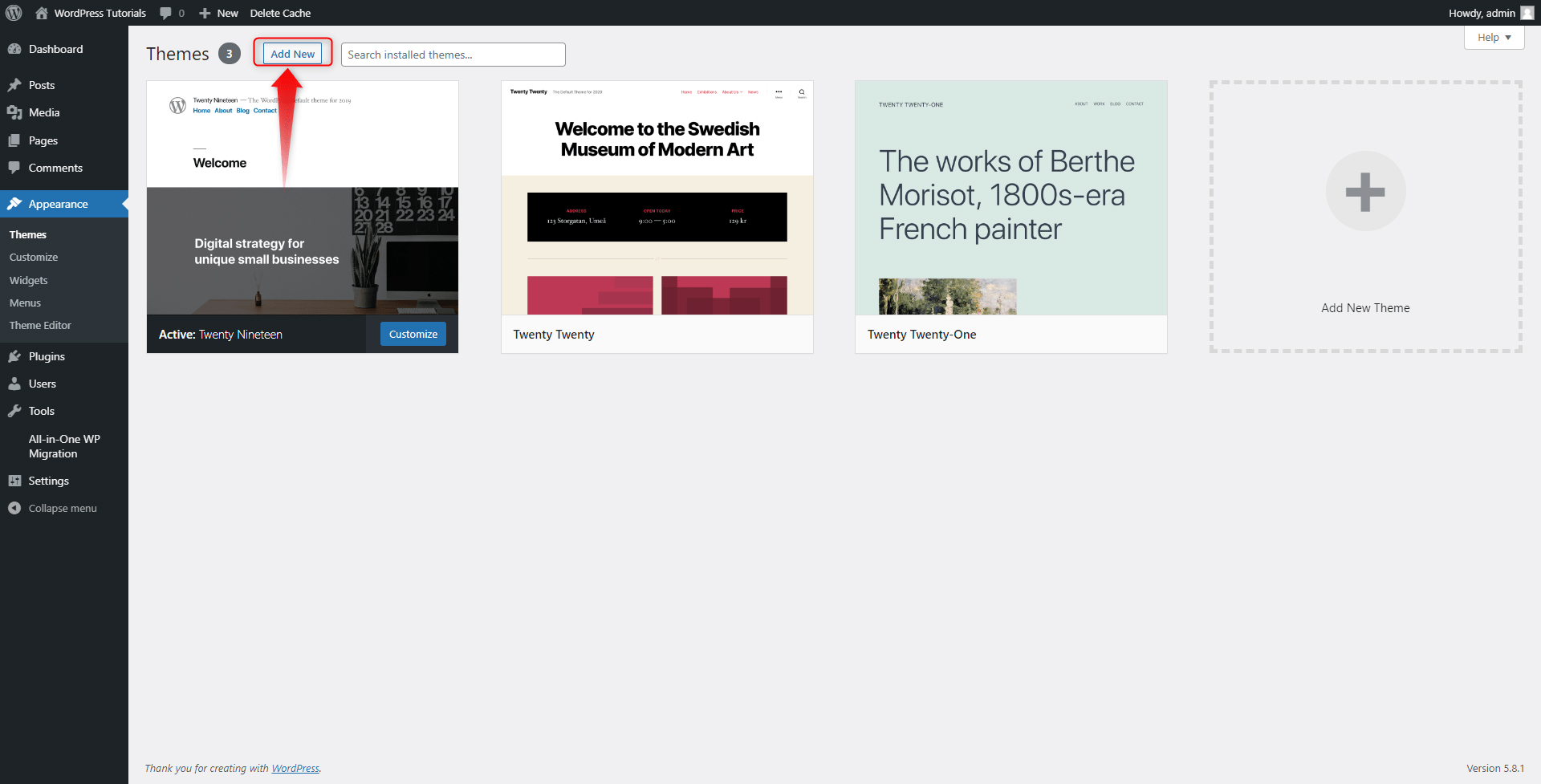 This will open the vast library of all the available WordPress themes. You can have a look at all the suggested ones, or you can sort them by popularity, latest uploaded, and favorites with the filter menus at the top of the screen. You can also search themes by their features or names: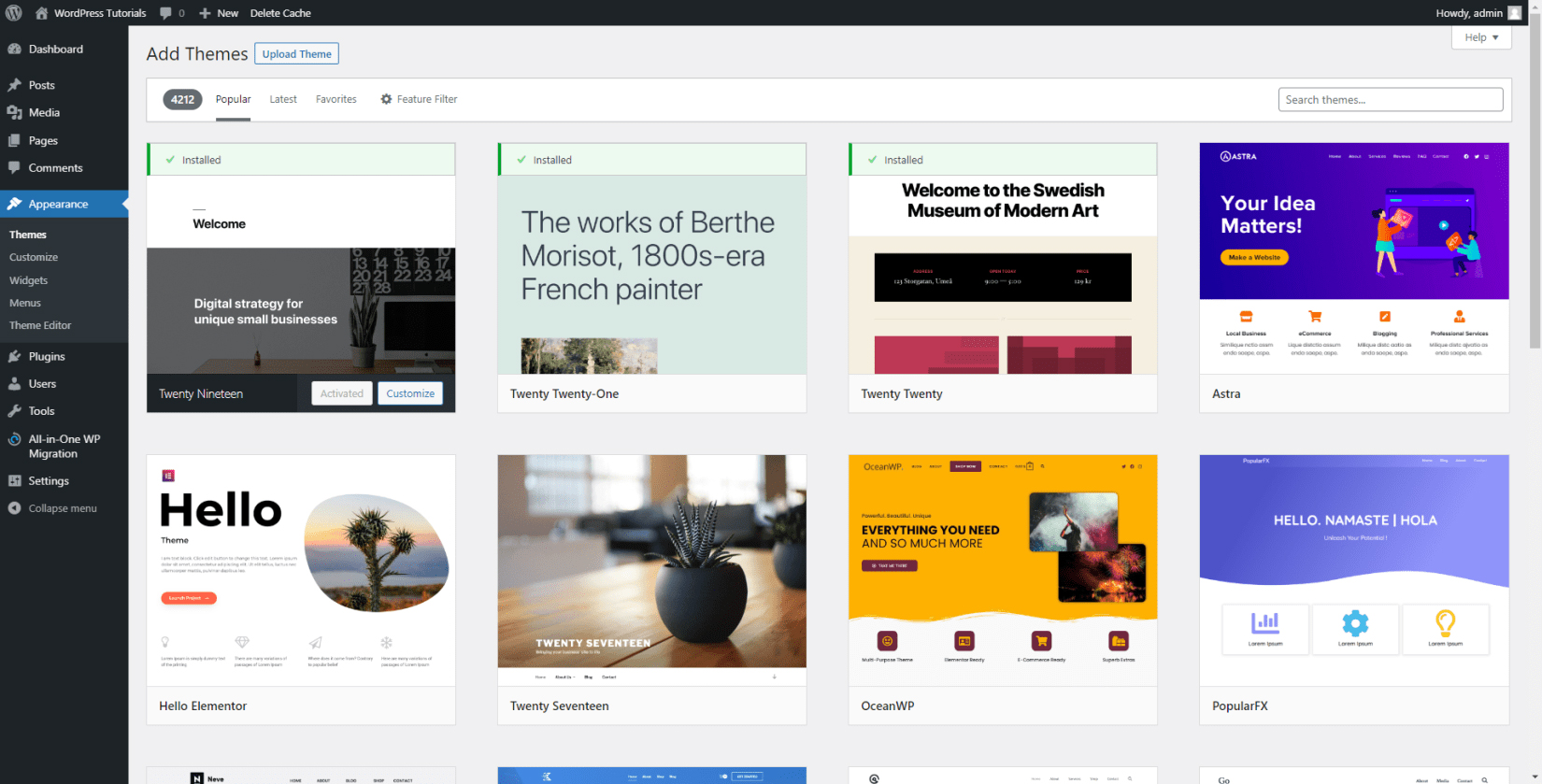 Step 2: Choose and install a new theme.
Take your time and browse all the suggestions. When you find the one that fits you, install and activate it. To do so, hover your mouse over the theme's icon – an Install button will appear. Click it and wait until the setup is completed.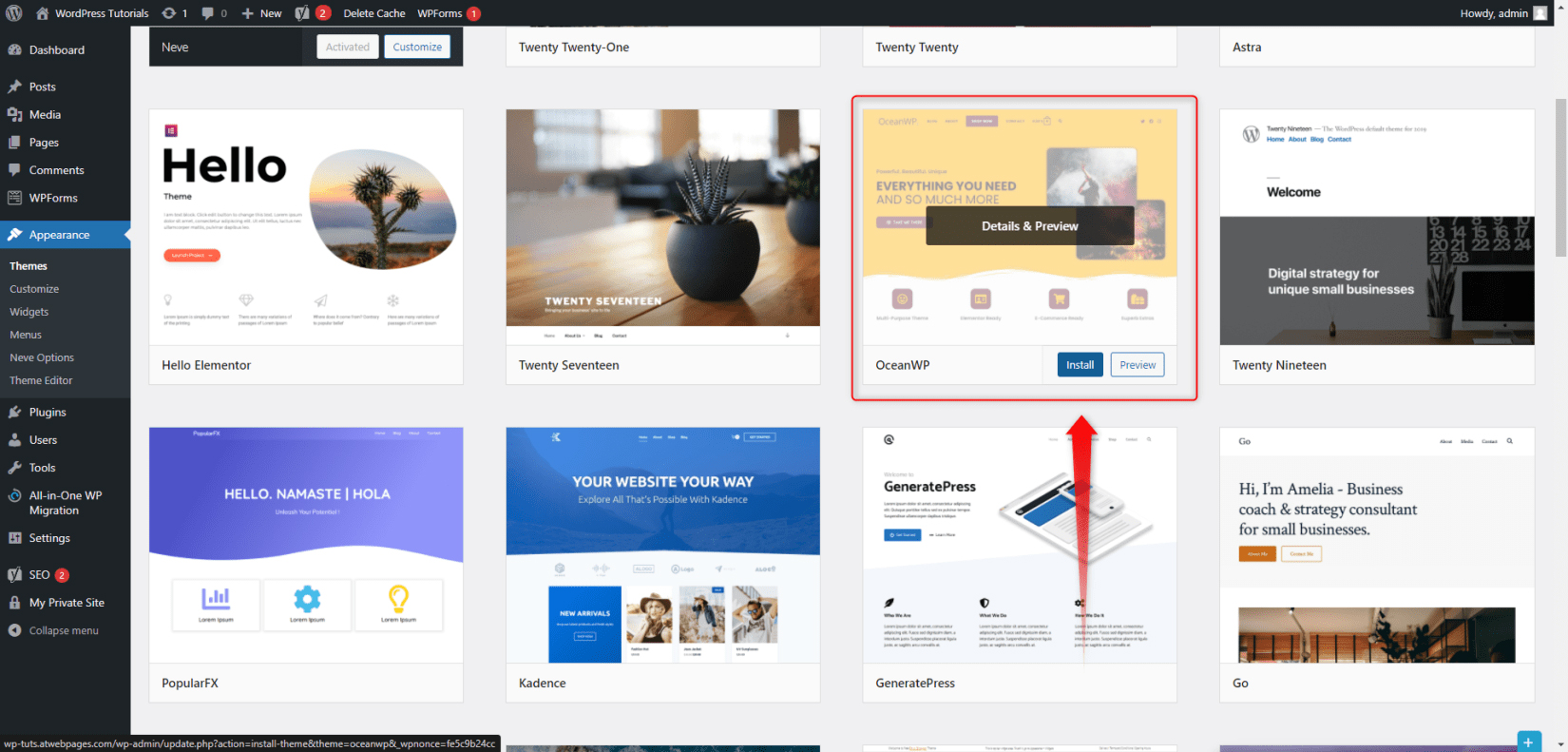 This button will then turn to Activate. Click it in order to apply the theme to your site.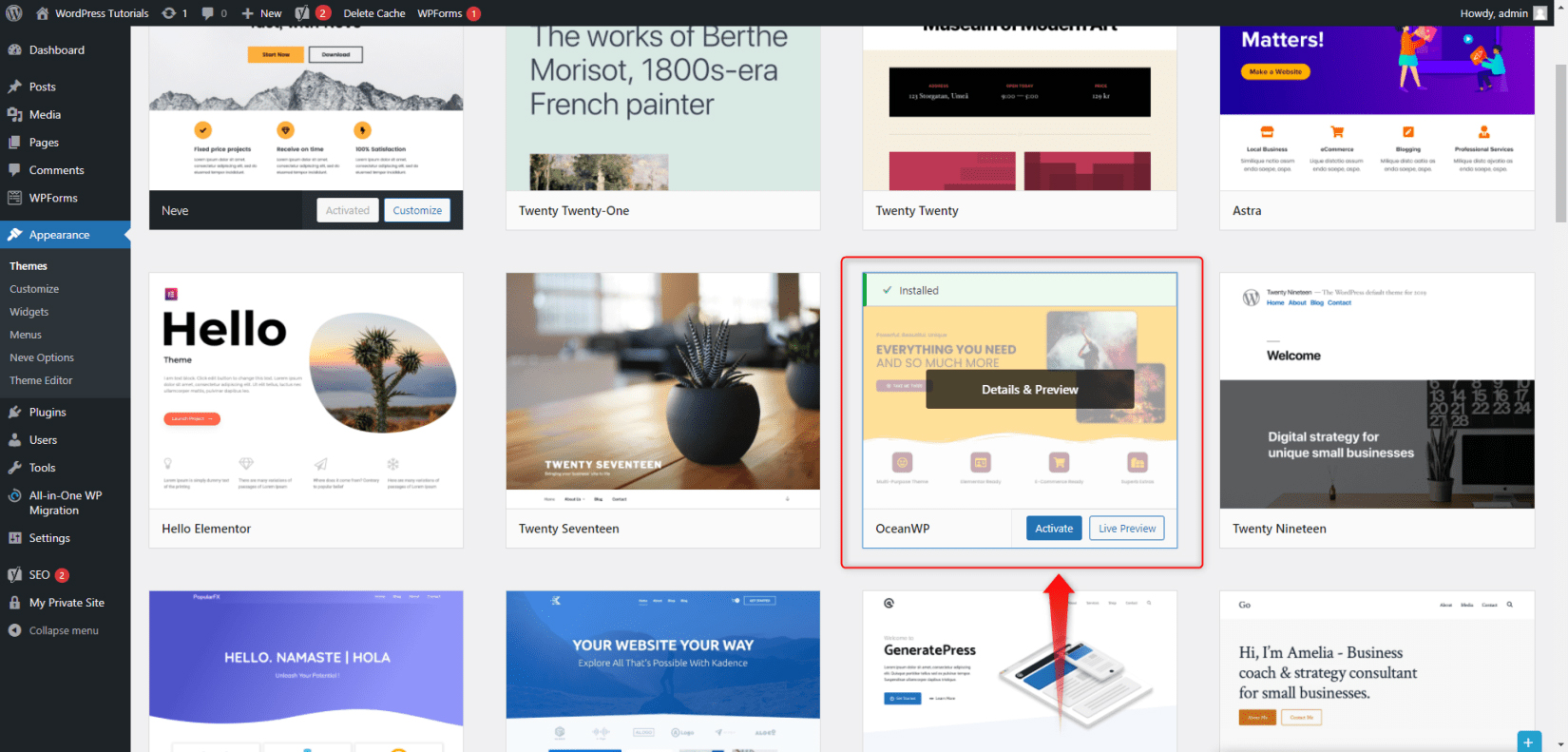 To see the new layout of your site, head towards the top left corner of the page and hover your mouse cursor over the name of your site. In our example, this is WordPress Tutorials. When you do so, a Visit Site button will appear: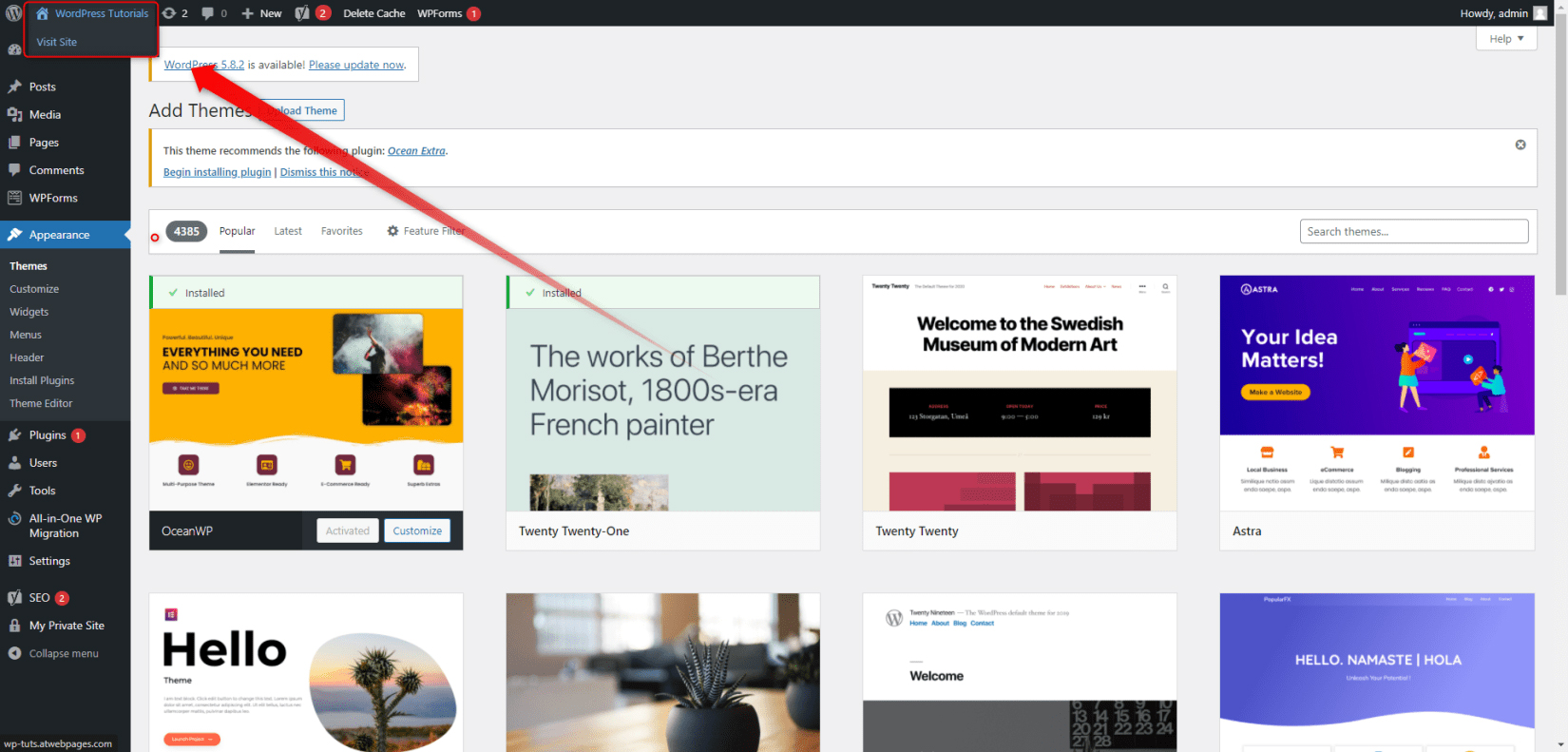 Click it to see the changes. Here's how our site changed: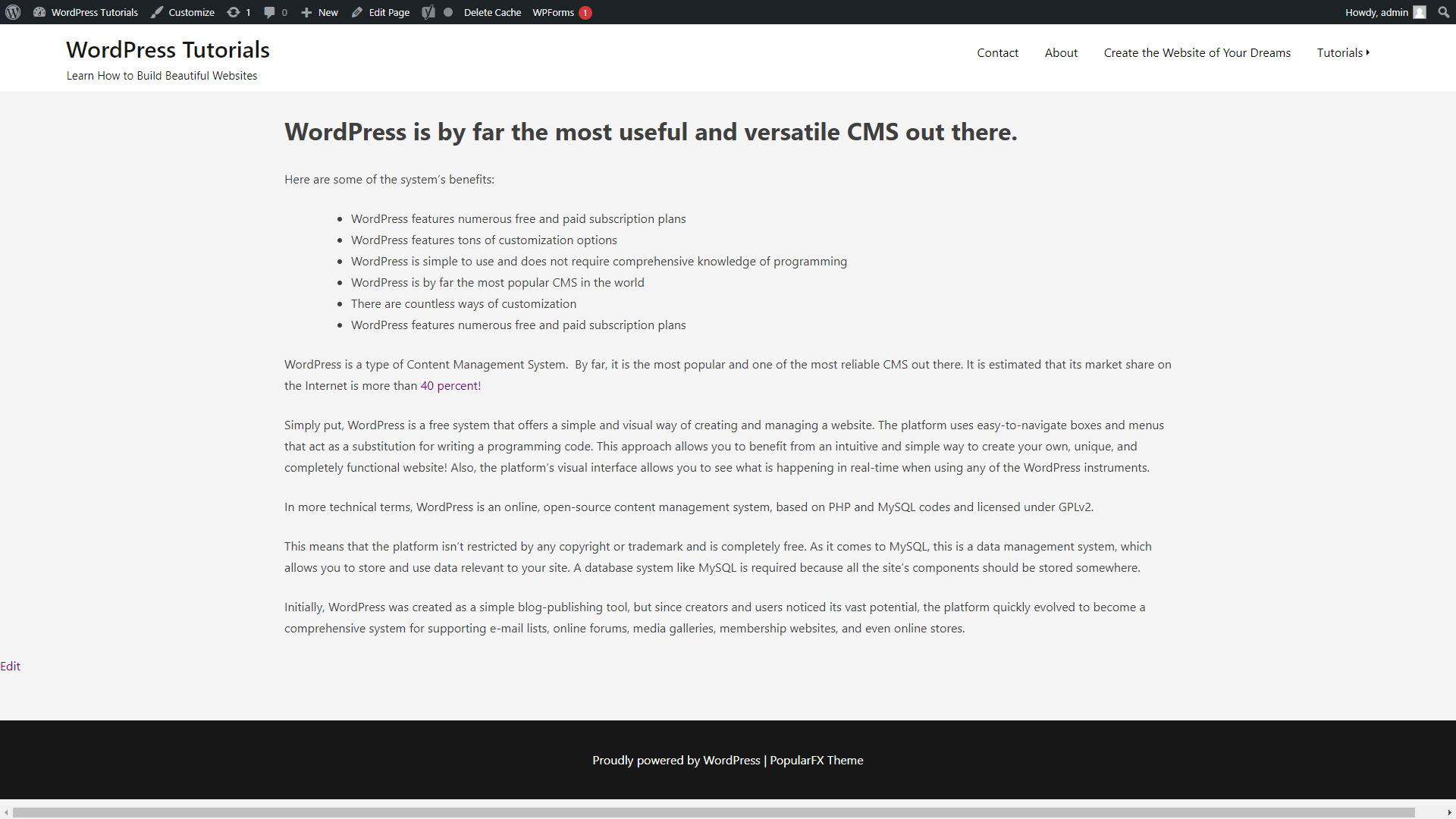 It does look blank, but in the process of building our site, we will gradually make it more vibrant and appealing.
Tips On How to Choose a Theme
Choose a theme according to the site's niche and purpose: Are you aiming at creating a blog, an online store, a business site, or an online magazine? The choice of a theme should be made accordingly to your final goal. Many themes are specially optimized to look good with certain types of sites – blogs, stores, business sites, or anything else. Search for them.
Match the theme with the vibe of your site. What should your site look like? Joyful, serious, funny, childish, glamorous? What are your target visitors like? Doctors, art students, mechanics, businessmen, musicians, handymen? Make some research and find out what would make your layout resemble the character of your visitors. This is quite an important step because the right theme will ensure positive feedback and visitors' satisfaction.
Will the theme's features aid your online goals? If you are aiming at creating an online blog, does the selected theme improve the design of your blog section? Will it display the content in the best way possible? Does it place the images in the right area?
Keep in mind the WordPress updates: you should select a theme that incorporates all of the WordPress latest updates. This ensures that the theme works neatly with WP and above all, is safe and reliable.
Conclusion
Selecting and applying a theme for your WordPress website is one of the most exciting moments in the site-creation process. Along with being fun, this is an important step, as the layout of your pages is crucial for user experience, enhanced website traffic, and more conversions.
If you wish to learn all things about WordPress and start creating beautiful and elegant websites, then have a look at our comprehensive WordPress guide, which explains everything about the platform and the site-building process:
Applying the perfect theme for your website is only the beginning of your online journey. To maximize traffic and security,  you should also find a reliable partner. We at ZETTAHOST provide secure and reliable hosting services – contact us for more information and let us help you create an awesome site today!
Related: